Description
What's to come in digital marketing for the next year? Stay ahead of the curve with this session featuring some of Boston's top marketing experts, as they share their predictions for 2018 and beyond.
Speaker Panel:
Charles Lockwood: Cofounder & Creative Director at Ideometry
Charles focuses on constructing interesting and unique user experiences, whether through expansive marketing campaigns, tactile print design, meaningful identities, user-friendly web design or enchanting illustrations. When developing ideas, Charles does't just stop at the concept, he likes to invest the time into getting even the most diminutive article as perfect as possible.
Josh Walovitch: Cofounder & Managing Partner at Ideometry
Josh is an expert in all things business strategy, messaging, and massive digital campaigns. He works closely with clients to understand their business and marketing goals, spearheads the development and execution of strategic campaigns, and doesn't stop until his clients achieve the success they're looking for.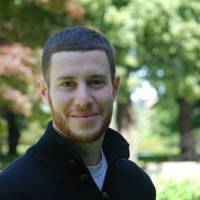 Camden Gaspar: Copywriter & Content Strategist at Ideometry
Camden is a copywriter, editor and marketing strategist with experience working with clients in a variety of industries like enterprise software, retail & CPG analytics, banking, consumer goods, and beyond. When he's not at Ideometry, he can usually be found hiking, biking, reading, playing music, or enjoying the delicious cuisine of East Boston.