Location
Saagar Fine Cuisine of India
4241 MacArthur Blvd
Newport Beach, CA 92660
Description
Connect and Share Ideas with Business Owners on How to Grow Your Business with Digital Marketing in 2020
2020 Digital Marketing Drivers For Growth | Search, SEO, Local, Social, Mobile, Video, Web, Chatbots, AI & more
oGoing team would love to invite you to our Holiday Networking Mixer as we host the final Business Owners Roundtable on December 18th evening in Newport Beach. No 2019 finale can be without some holiday celebration though. We're going to splurge (a lot) at Saagar Fine Cuisine of India restaurant.
We are pleased to invite Digital Marketing expert and CEO of GMR Web Team Ajay Prasad who will be sharing key digital marketing trends and tips in a fireside chat with oGoing founder & CEO Sanjay B Dalal.
Ajay is going to share wide ranging insights on How to Outwit, Out-market and Out-hustle the competition in 2020 and grow your business. It's going to be amazing!
We're hosting our grand finale at Saagar Fine Cuisine of India in Newport Beach so that we can all enjoy multi-course sit-down scrumptious Indian Dinner, as we celebrate our successes and look forward to the holidays... Our first Fireside Chat dinner was held at Saagar on December 12, 2013. We've indeed come full circle.
Get answers to these 15 burning Digital Marketing questions:
1. How and where are customers finding, interacting and doing business with you online?
2. What keywords are customers using to find you now on search engines and social networks?
3. How many prospective customers are searching for your business? Can you afford not to get found?
4. What changes you need to make today on your website to make it search-keywords, social and mobile friendly?
5. What are backlinks and citations, and can they help in increasing your search visibility?
6. How will your website get found first on major search engines and social networks?
7. What's the SEO secret sauce?

8. What should be the local marketing strategy to acquire new customers?
9. What social networks should my business be active on and why?
10. If most customers use their smartphones to find our business online, do we need to do anything different?
11. Is Video marketing important? What type of videos should we create and where do we share?
12. How relevant are website analytics, search console and social insights? What can we learn from these?
13. Chatbots seem to be everywhere. Do they really engage my visitors, prospects and customers?
14. What about Artificial Intelligence? What marketing tools can give us the edge in AI and beyond?
15. How do we put our marketing together on a small budget? Is this even possible?
Business owners and Marketing Experts will be attending who will share their digital marketing stories, what led them to leverage various tools and technology, their current experiences with search and social, and their future plans. Learn from these owners and experts on how you can transform your business, promote your products and services locally, nationally or globally, and provide an immersive experience online.
Connect and Share Ideas on How To Market and Grow Your Business with the Best Digital Marketing in 2020.
Are you fired up to attend and celebrate with us? We are!
We would like to thank our sponsor for this Roundtable: PNR Financial Services. If you want to save on 2019 taxes and build your business retirement plans, do connect with Pankaj Dayal at once. Pankaj is a Registered Investment Advisor specializing in Pension Plans for small businesses. Contact Pankaj at: pankaj@pnrfinancial.com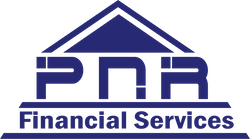 Get To Know oGoing
We will also share knowhow on oGoing.com local business community to promote your business, connect with prospective clients and boost your SEO on the cloud. oGoing is great to make new connections online.

Come prepared to network, share and learn (and have a good time)!
Thank You Sevenco for your hospitality.
Detailed Business Owners Roundtable Schedule
5:30 to 6:30 pm - Business Networking with Indian Dinner
6:30 pm to 7:00 pm - One-minute Stories by Business Owners
7:00 to 8:00 pm - The Roundtable Fireside Chat with Guest Speaker
8:00 to 8:30 pm - Networking and Close
About Ajay Prasad
Digital Marketing Expert for Healthcare Professionals & Facilities. Angel Investor & Mentor of Startups.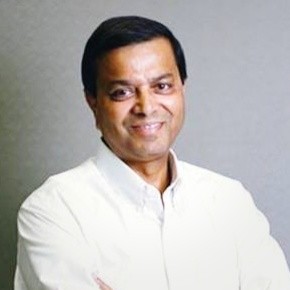 After spending his first 19 years working at senior positions with several firms, Ajay decided to become his own boss. He now owns four profitable businesses and is investor in several startups in different stages.
Ajay firmly believes that increasing patient satisfaction, stellar online reviews and robust internet presence are the three pillars of a thriving healthcare business. He refuses to accept a marketing client unless they also agree with the three pillars philosophy.
Ajay's started GMR Web Team as a digital marketing agency focused on helping small businesses maximize revenue. Since 60% of GMR Web Team clients are healthcare providers that witnessed great results by applying the three pillars approach to their business, the company decided in late 2017 to completely re-position itself as a healthcare patient acquisition digital marketing agency.
Ajay created a process to track and monitor patient satisfaction, and obtain positive reviews for his clients in 2011. In June, 2016, RepuGen, an automated version of that process was launched. RepuGen helps healthcare businesses bring consistency between their actual patient satisfaction and reviews across the web.
He launched GMR Transcription Services in 2005 after identifying the need for transcription services with transparent pricing. This business is now an established leader in its space and is currently managed by a team of 4 corporate employees and about 250 independent transcribers all over the US. GMR Transcription is a 7-figure company that generates work-from-home opportunities for transcribers throughout USA.
He has written inspiring books like "Local Search Marketing Secrets Unveiled" and "Plant Your Online Biz Money Tree."
We look forward to seeing you at our Tenth and Final Business Owners Roundtable of 2019.


A Few Testimonials From Our RoundTable Attendees
"Really great and usable tips. Thanks for this!"
"The LinkedIn workshop was awesome! Thanks for putting it together and hosting it."
"Thank you for the invite, great meeting content from Steve Smith as well as great networking!"
"Always looking to learn, improve and meet quality people. Thank you for allowing me to present EON UPTIME English Learning Institute!!"
"Thank you for having us! It was a great event last night. Very personable and everyone got a chance to speak about their journey. Also, thanks for genuinely offering help by asking everyone how they can get support from the group."
"I highly recommend marketing with oGoing Pro. It is of great benefit to get maximum exposure on the oGoing website and get you connected to much of the local business community. Plus, you also get marketing across other websites. I also highly advise to post at least once a week on oGoing. Posting weekly combined with the Pro membership, will ensure your marketing dollars go far and get your network working for you. It is always a delight attending oGoing's Roundtable. Aside from the great professional contacts you will make, you'll be educated on that particular topic of the night by market professionals who are leaders in their particular field. Sanjay does a great job of hosting the events…from a well thought out itinerary to thought-provoking conversations and providing great hospitality. If you have not been before, I strongly recommend attending on a night where the topic may benefit you or your business, and take a friend." - Jorge Mora, Veteran Business Leader