Sales Have Ended
Registrations are closed
Thank you for your registration. See you at the event!
Sales Have Ended
Registrations are closed
Thank you for your registration. See you at the event!
Description

The Digital Main Street Forum aims to assist main street businesses in embracing digital technologies to build and grow their operations – from online marketing and leveraging data to better engage your clients, to adopting ecommerce to reach a broader customer base, the Digital Main Street Forum will help you navigate the "Why" and "How To" of embracing bricks and clicks for your business.
---

MORNING KEYNOTES ANNOUNCED:

Bridging the Gap: How SMBs Can Effectively Use Digital Tools and Technologies to Grow and Future-Proof Their Business.
Small businesses that are using digital technology effectively realize the business benefits. But for the majority of SMBs, adopting the right solutions – and keeping up with the pace of technological change – is still a challenge. Nyla will share insights into the common challenges many small businesses face when it comes to tech adoption and offer a perspective on how to choose the right solutions to ensure you are keeping up with the changing environment and future proofing your business.
Presented by: Nyla Ahmad, SVP Marketing - Rogers
The Future of Canadian Centennials
A new generation of Canadian youth, the Centennials (ages 21 and younger), are beginning to come of age and are already shaping the marketplace. This is a generation of influencers, innovators and independent thinkers that comprise of nearly a quarter of the Canadian population. Centennials have been shaped by the lack of control in a disruptive world, the exposure to diverse ideas and the ability and pressure to always be connected. And they have never known a world without Google.
Centennials may be the youngest generation, but they are already highly influential and well on their way to young adulthood. This generation takes a different approach to the marketplace and brands from the consumers who have come before, and it's critical for main street businesses to keep pace with their values, beliefs and expectations to avoid being left behind.
Presented by Stephanie Watsa, Product Marketing - Mastercard Canada

AFTERNOON BREAKOUTS ANNOUNCED:
1. AI, Machine Learning, The Internet of Things - How Your Business Can Effectively Leverage These Technologies – Presented by Microsoft Canada
Join Microsoft Canada's Gladstone Grant— Director, Microsoft Technology Centres — as he explores how Canadian businesses can access revolutionary technologies, securely and ethically, in the Microsoft Trusted Cloud. Prepare to get inspired with real-world stories of artificial intelligence, machine learning, and the Internet of Things in action!
2. The Future of Multi-Channel Commerce - Presented by Shopify
Customers expect a seamless experience across every platform, every channel, and any device. Learn how Shopify is enabling a true multichannel experience, allowing merchants to connect to customers no matter where they are!
3. How Your Business Can Stand Out & Grow with Google My Business - Presented by Google
Learn how Google My Business can help you connect & engage with more customers, and grow your business!
4. Website Optimization: How Artificial Intelligence Can Help Your Small Business Website Provide the Best Experience for Your Customers. - Presented by Bookmark
Bookmark will show you how Artificial Intelligence can allow you to better optimize your website and overall user experience, but looking at things like: Mobile, Speed and Design Optimization. Make sure your customers are getting the best experience possible online!
New This Year!
5. Digital Main Street – Open Forum
A chance to connect with our partners in attendance or ask one-on-one questions to the Digital Service Squad. Finish the day by networking and connecting with everyone involved in the Digital Main Street Forum!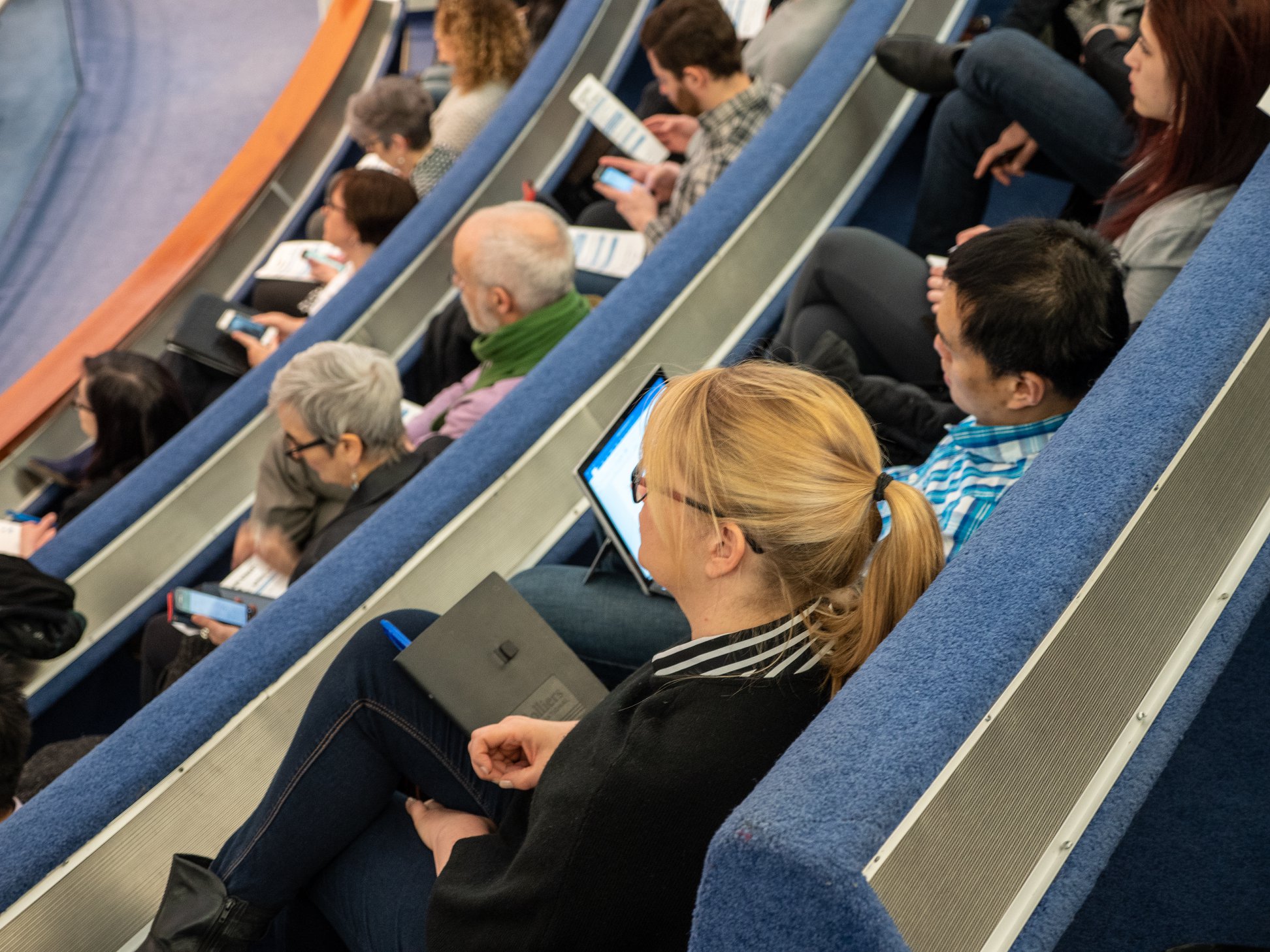 The Digital Main Street Forum is composed of some of Canada's top thought leaders and industry experts sharing their knowledge. Confirmed participants include:
Rogers

Mastercard Canada

Google

Microsoft

Shopify

Bookmark

Brim Financial

Founded

and more...
When: Friday May 10th, 2019
Where: Toronto City Hall, 100 Queen St W (Council Chambers)
Hear from past attendees:
"Excellent format, excellent choice of hands-on practitioners, real-lif experiences not theory. Keep up the excellent caliber of events and speakers."
"It was professionally presented, and I learned a lot about business and marketing, and general approaches to running my own small business"
"I liked that there was some practical and implementable info provided. I particularly enjoyed the panel discussions and presentations"


Thank you to our partners: