Description
Join us at 11:30 a.m. Thursday, January 21, for a professional development luncheon featuring Kimberly Bird, Kforce communications director.
Program summary:
Struggling to say the same thing with a new twist? Digital magazines can breathe new life into old messages and change the way employees view company information. Kimberly Bird, director of communications at Kforce, convinced the billion-dollar staffing firm to add the vehicle to her team's service offerings. Three years later, the platform has saved thousands of dollars while enhancing the employee experience.
About Kimberly: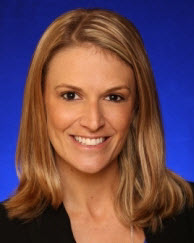 Kimberly Bird directs communications at Kforce, a billion-dollar staffing firm with more than 60 offices and 10,000+ consultants nationwide. After spending several years as a broadcast journalist at an NBC affiliate in Texas and a short stint in public relations for an international oil company, Kimberly moved back to her hometown of Tampa, Florida, to manage communications at Kforce.
She has since transformed the department into a dynamic team of individuals offering strategic communication plans using email marketing, video production, digital magazines, automated voicemail and two intranets. Kimberly's team won the 2015 AWC Clarion Award for an employee relations campaign and an honorable mention for Ragan's 2012 Employee Communication Awards for best print HR publication. Kimberly strives for work/life balance so she can spend time with her husband and two daughters.