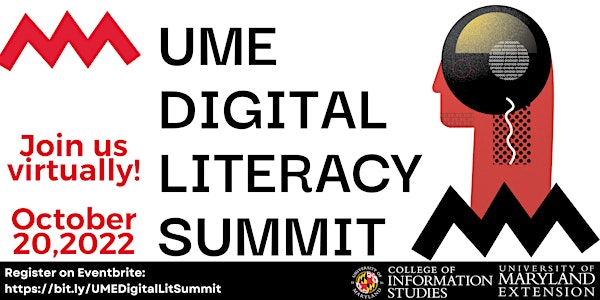 Digital Literacy Summit
University of Maryland Extension and iSchool hosts a one-day virtual summit to discuss digital inclusion in our community.
About this event
The University of Maryland Extension and the iSchool are partnering to bring together the organizations and entities from Maryland for this one-day virtual town hall meeting to discuss the progress and success stories of digital inclusion on local, and statewide levels.
Topics of Discussion:
Challenges and obstacles facing digital inclusion organizations and entities
Digital Inclusion Success Stories from the rural and urban communities
How to utilize public libraries as a key partner in bridging the digital divide
Identify local partners and places throughout Maryland (e.g. libraries, workforce centers, etc.) who could offer digital inclusion assistance
Who should attend the event?:
Organizations offering digital inclusion training
Libraries, senior centers, community centers, local governments, and others interested in offering or expanding digital inclusion training
Researchers, academic, and educators working in the digital inclusion field in Maryland
What time and where is the event?:
This is a virtual town hall meeting hosted via zoom and it will begin promptly at 9:00 AM(EST) and end approximately at 3:30 PM (EST). We will have breaks in between speakers and activities throughout the day!
University programs, activities, and facilities are available to all without regard to race, color, sex, gender identity or expression, sexual orientation, marital status, age, national origin, political affiliation, physical or mental disability, religion, protected veteran status, genetic information, personal appearance, or any other legally protected class.