Description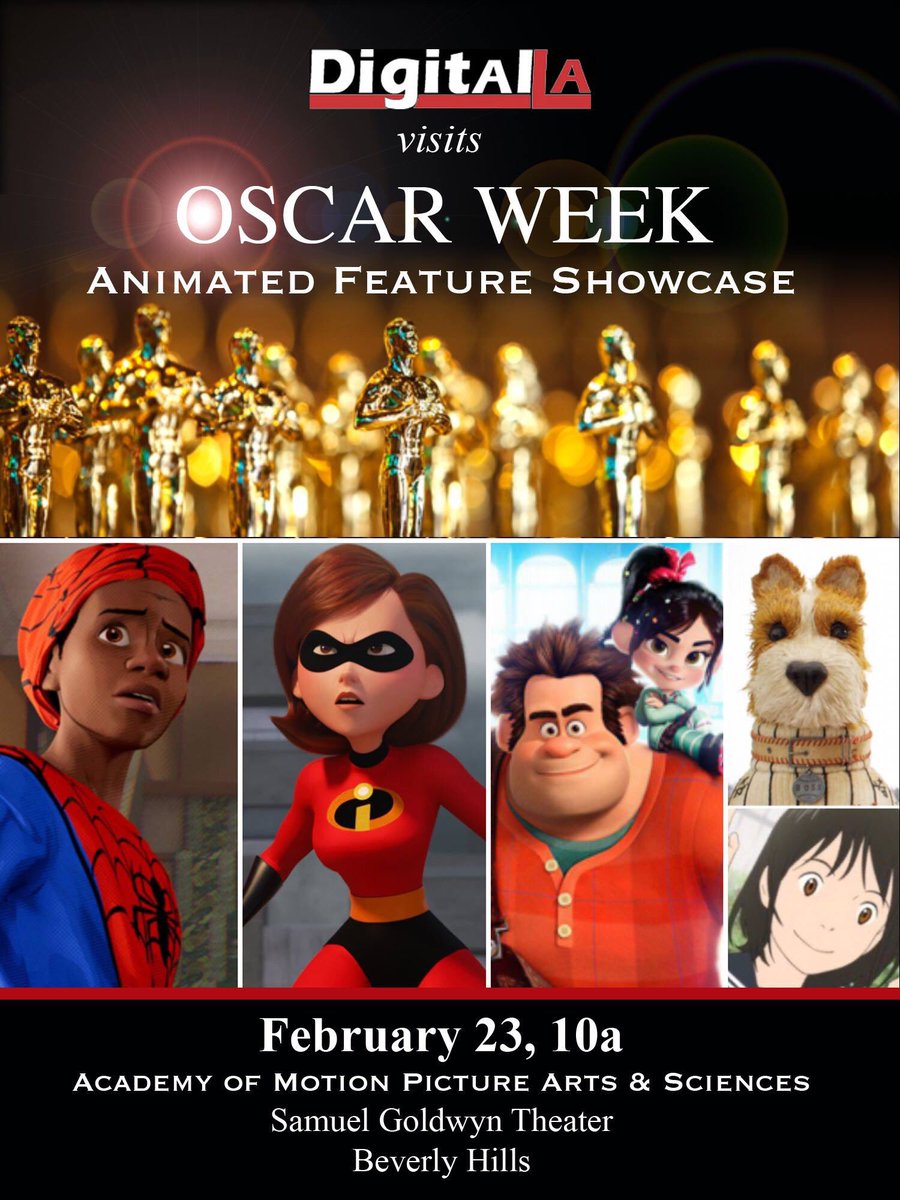 Digital LA visits the Academy's Oscar Week panel featuring the filmmakers of the Animated Feature Oscar nominees at the Academy's Samuel Goldwyn Theatre in Hollywood. Cheer on digital nominees especially: Spider-Man: Into the Spider-Verse (Sony Imageworks), Incredibles 2 (Disney Pixar), and Wreck-It Ralph 2 (Disney Animation). Get tickets on your own at the Academy's web site starting Feb 1 https://www.oscars.org/events/oscar-week-2019.
After the event, look for Kevin Winston at the end of the event for a group photo (with an Oscar hopefully) which we will post on the Digital LA page.
FREE RSVP just so we know you're coming here. Again, RSVPing here does NOT get you a ticket to the Academy's panel - register and pay at the link above for that.