Description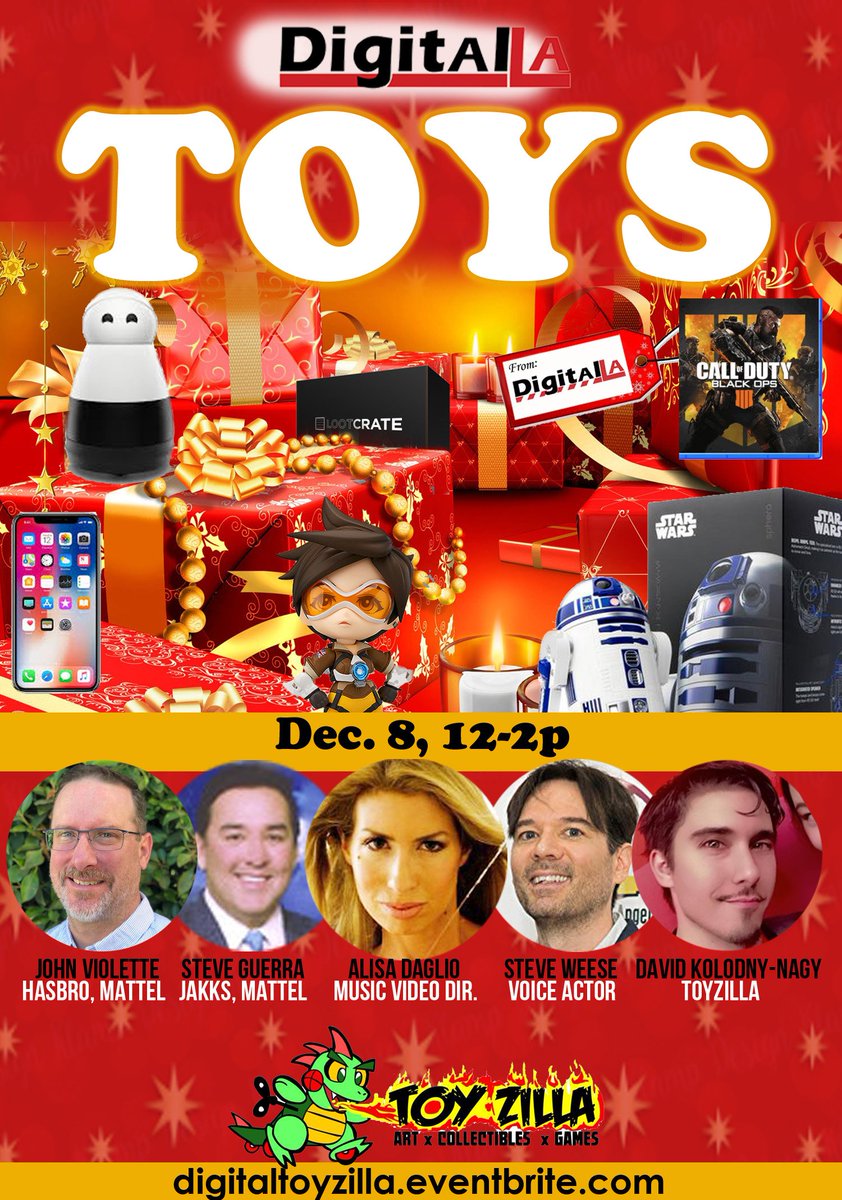 Speakers with experience at Mattel, Hasbro, and more who've worked on Star Wars, Power Rangers, Disney, Batman, Hot Wheels, WWE, etc toy lines at our Digital LA's TOYS panel at a toy store to discuss digital in the Toy Industry! Panel experts will discuss toy development, toys based on popular licensed properties and movie/TVs, and digital toy lines including Stikbot, Skylanders, Nintendo's Amiibo, Lego Dimensions and more! And we will discuss how the toy industry uses digital tools for content and social media. A must-attend event for toy enthusiasts. Perfect timing during the holidays, the peak toy season of the year!
Speakers include:
- John Violette, Creative Director (Hasbro, Mattel). At Hasbro, he developed developed Star Wars Micro Machines for The Force Awakens, defined core Power Rangers toy line assets, led GI Joe film concept art, and developed Micronauts animated series. At Mattel, he developed designs across 40 Hot Wheels car lines.
- Steve Guerra, Senior Designer (Jakks Pacific, Mattel). At Jakks Pacific, he worked on WWE and licensing products with Disney, Marvel, Surfs, and more. At Mattel, he worked on Disney and Batman storyboarding and product testing.
- Alisa Daglio, Film and Music Video Director
- Stephen Weese, Filmmaker and Voice Actor in films, animation and video games
- Dahveed Kolodny-Nagy, ToyZilla. Co-founder of ToyZilla toy store, which uses social media to promote its store events and activities including a weekly livestream show.
FREE PARKING in the Toy-Zilla parking lot
AGENDA
12-12:30p Check in and Networking
12:30-1:30p Panel w Q&A
1:30-2p After networking