Actions and Detail Panel
Digital LA - Silicon Beach Meets Silicon Oasis (Dubai)
Mon, March 20, 2017, 7:00 PM – 8:00 PM GST
Description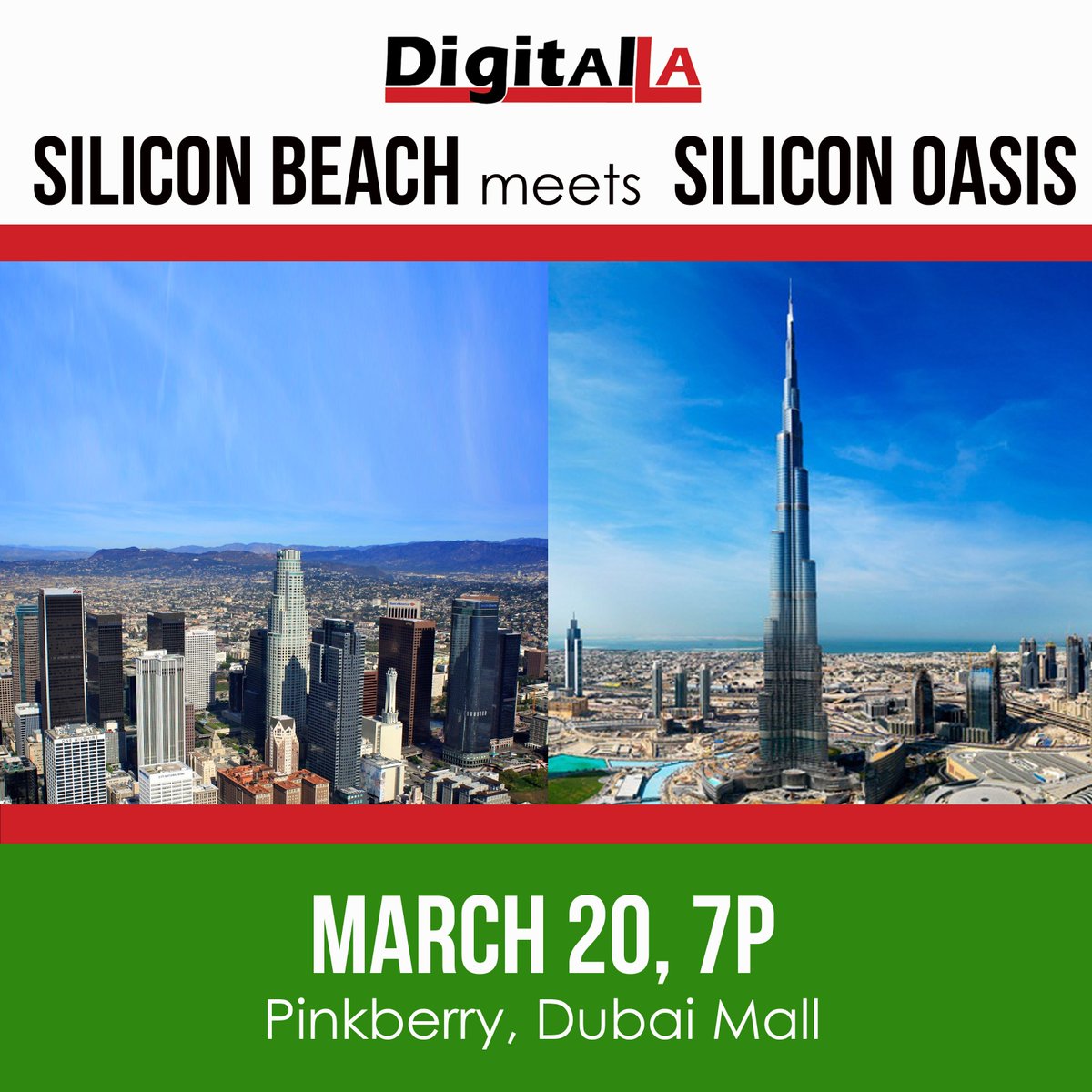 Join us for our first event in Dubai: Silicon Beach meets Silicon Oasis (Dubai's startup tech scene). Digital LA founder Kevin Winston will be there to talk about the LA startup tech scene, and connections to Dubai, such as Hyperloop and personal drones that have been approved for later this year.
Downtown LA based company Hyperloop One plans to introduce the world's first operational Hyperloop system, which would transport passengers in pods at 750 mph around the Emirates fromi. A trip from Dubai to Abu Dhabi will take only 12 minutes (usually 45 min drive).
Meet at the Dubai Mall - Pinkberry on the ground floor across from the Billabong store. We are meeting at Pinkberry because we are representing a LA startup in Dubai! Pinkberry was founded in Los Angeles with huge lines at its first store in West Hollywood. Look for Kevin in his red shirt.
After we meet, we will go check out VR Zoo at the aquarium on the second floor. The VR Zoo experiences lets you explore a forest to see animals in their natural environment.