Description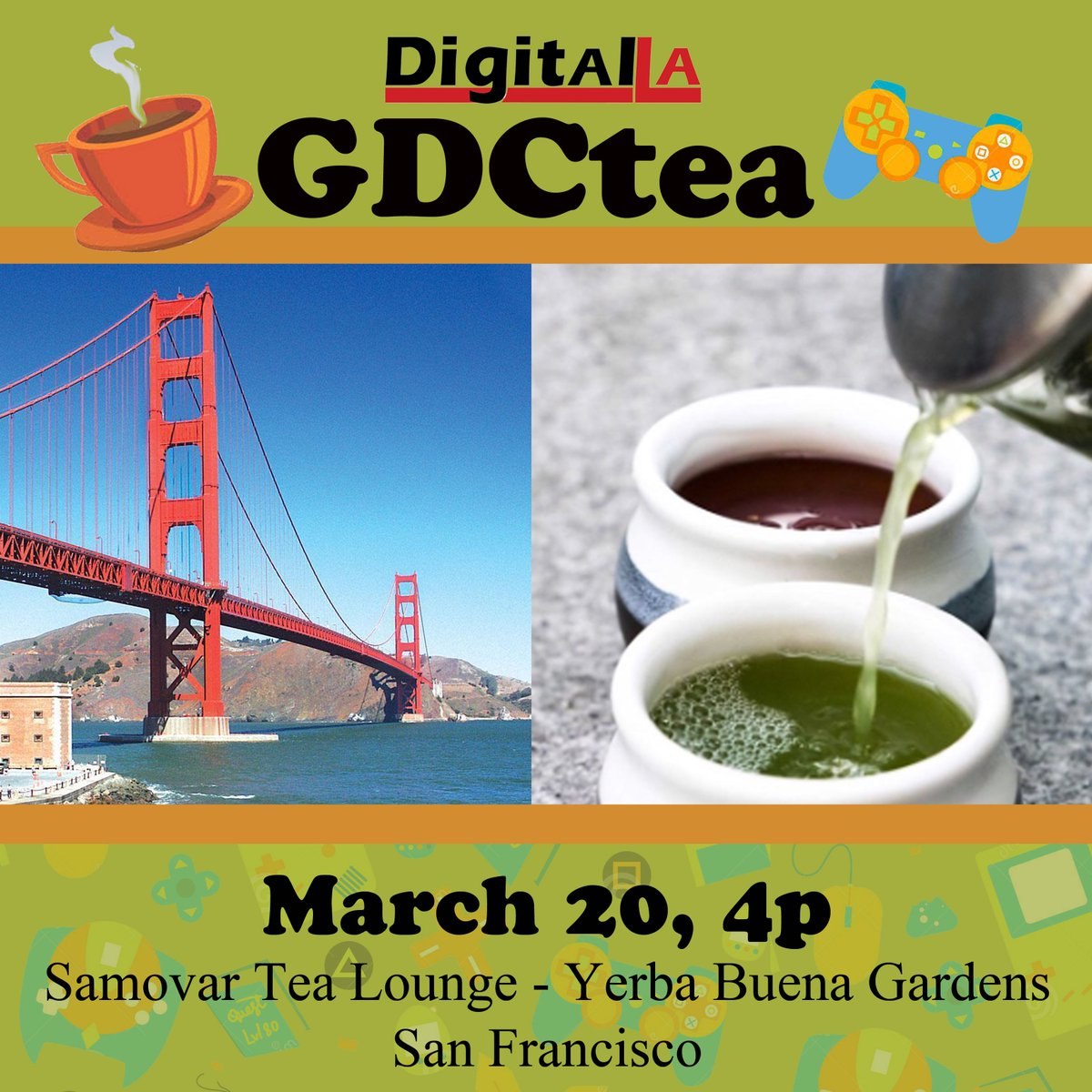 Join us for cocktails and afternoon tea in San Francisco during GDC.
We'll talk games, parties, and plans for Silicon Beach Fest this summer.
Free to attend, free complimentary appetizers, cash bar.
We're doing this as a pop-up event, so look for our founder Kevin Winston in the red shirt for our table area.
This is not an official GDC event.