Description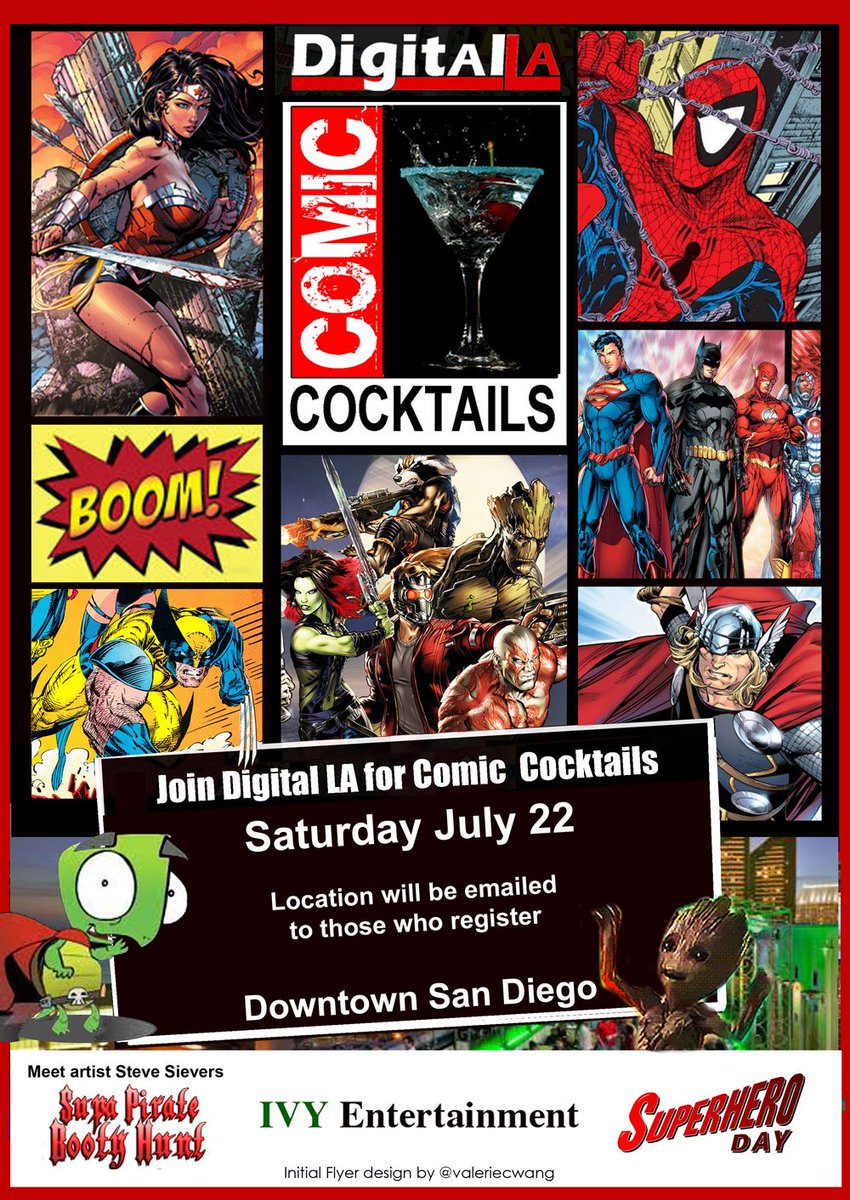 Join us for our ninth annual party during San Diego Comic-Con. Catch up with friends you didn't see on the Comic-Con show floor and make new ones as you trade notes on best panels, booths, and parties. Take pics with superhero standees Captain America, Thor, Black Widow, Star-Lord, Gamora and more. Cash bar. Comp shared apps.
Steve Sievers, the creator and voice of Daniel the Turtle in Supa Pirate Booty Hunt the award winning animation series will be giving out FREE signed comic books.
Comic-Con badges NOT required for entry. May be 21+. Arrive early to avoid the line. RSVP does not guarantee admittance. Subject to capacity. First come first serve.
Partners:
- IVY Entertainment: Ivy League alumni in entertainment ivyentertainment.org
- Superhero Day: Twice a year dress-up superhero day at Disnelyand park. facebook.com/superherodaydl