Description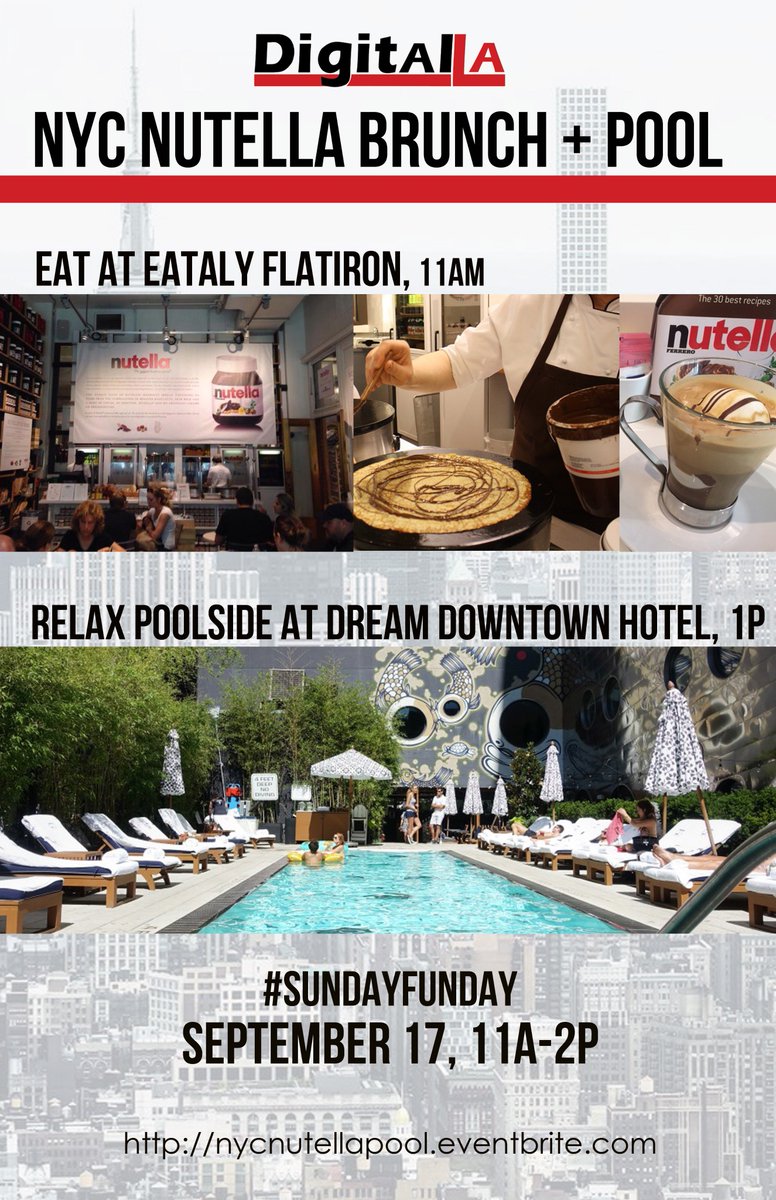 Join us for our Sunday Funday in NYC LA style: brunch and pool! First, we meet for brunch at Eataly Flatiron at 11am. Get brunch at any of the restaurants, especially the Nutella cafe! Then look for Digital LA founder Kevin Winston in red near the Nutella cafe to chat digital, Silicon Alley and Silicon Beach.
After brunch, we will head to the Beach pool bar at the Dream Downtown Hotel at 1pm. Look for Digital LA founder Kevin Winston (in red) at the beach restaurant to chat more LA tech - NYC tech connections over drinks and snacks. Note: to lounge by the pool, you need to pay $65 via the Dream Downtown Hotel site, which is crazy by LA standards, sooooo we will be at the cafe.
Both events are free to attend, cash food/drinks on your own.
After the pool event, Digital LA founder Kevin Winston will be heading to the Jump into VR Fest event on the lower east side, featuring speakers, VR demos and more. Get tix!