Description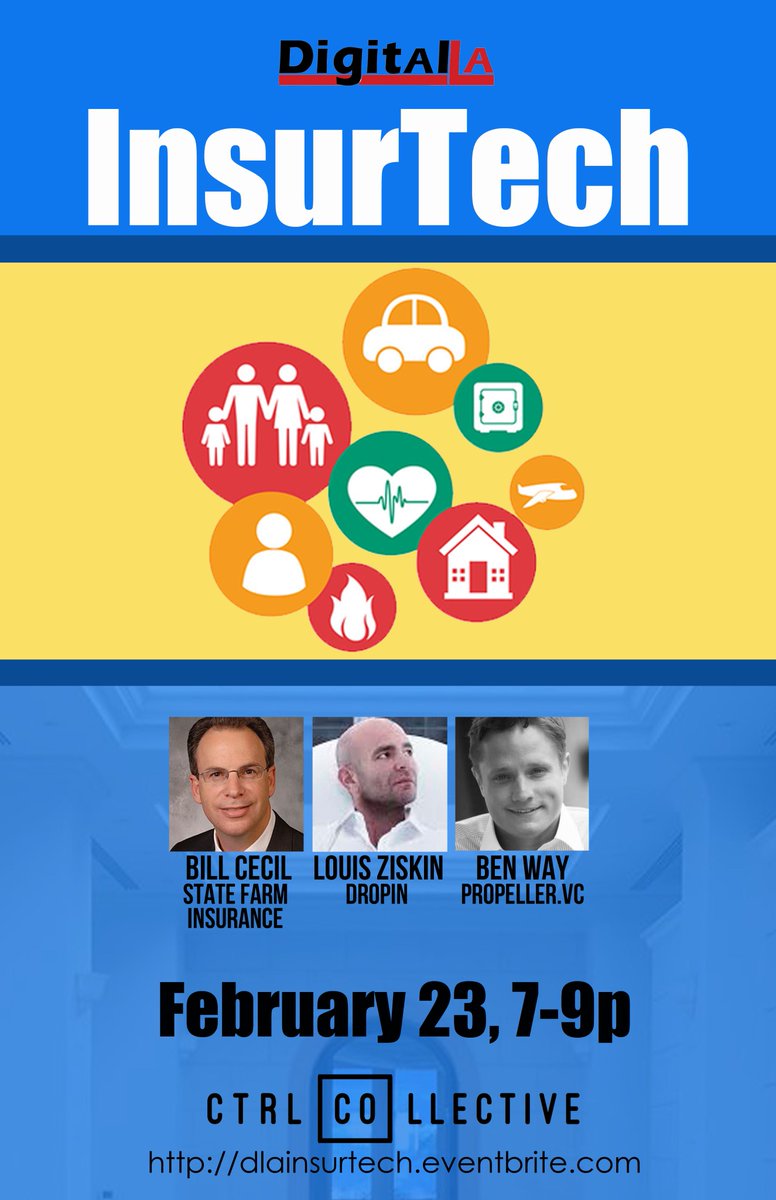 Join us for our panel on the growing InsurTech industry, which has been called the new FinTech. InsurTech startups are growing rapidly, as new digital tools are being used to disrupt and get a piece of this billion dollar industry. Our experts will discuss:
- Types of InsurTech Startups: Consumer Insurance, P2P, Reinsurance, Comparison, User Acquisition, and Industry ( Auto, Health, Home, Life, Enterprise)
- What are the hot sectors of InsurTech startups?
- What are the leading InsurTech startups in LA, Silicon Valley, nationally, and internationaly
- How do InsurTech investors find InsurTech startups?
- What are the major VCs, accelerators, incubators specializing in InsurTech?
- What are trends and predicitons for the InsurTech industry?
- Bill Cecil, State Farm Insurance, Innovation Director - Silicon Valley. Bill Cecil looks for busineses to identify emerging business models, products, services, technologies, and processes.
- Louis Ziskin, DropIn, CEO, Founder. DropIn is an on-demand, live video platform designed for the use of P&C companies, managing general agencies, third party adjusters, and managed repair networks. DropIn enables more precise underwriting risk, speeds claim time, ​enhances damage estimate accuracy, all while reducing indemnity and loss adjustment expenses. DropIn enables customers to leverage streaming video and high-resolution photos captured using smartphones or drones to achieve better insight into the intricacies of auto and property damage for enhanced decision-making.
- Ben Way, Propellor.VC, Entrepreneur In Residence. CEO of Rainmakers, one of the first incubators in Europe, and CEO of Digitz, which provides fintech and payemnt services