Description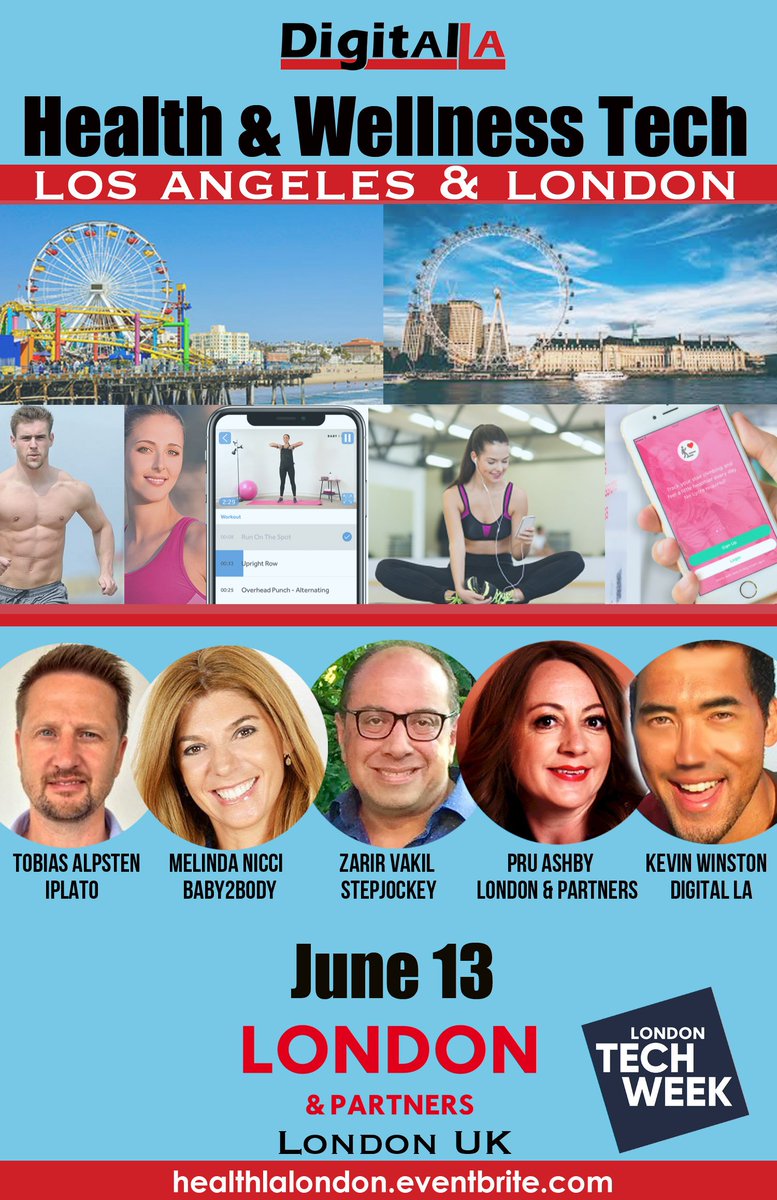 Health and Wellness tech is a huge trend in London and the UK, as peep strive for healthy, happy, productive lives. Join this discussion with startup founders and industry leaders to discuss trends in health and wellness. First, Digital LA founder Kevin Winston well give a short overview of the health and wellness scene in Los Angeles, considered a leader in health and fitness thanks to Hollywood culture, sunny beaches, and Instagram influencers. LA is home to several health and wellness startups, including the popular mindfulness app Headspace, with founders from London.
Then, London based health and wellness startups will discuss how they founded and funded their companies, developed their tech, launched, and do partnerships, distribution, and marketing all to improve health and well-being.
SPEAKERS:

Tobias Alpsten, iPLATO, Founder. iPLATO ealthcare is a London based innovation company dedicated to work in partnership with clinicians to help commissioners transform patient care through Health Tech. iPLATO recently launched myGP - a smartphone app aiming to revolutionise access to care.
Melinda Nicci, Baby2Body, CEO. Melinda is the sole founder and CEO of Baby2Body the wellness company for women. Baby2body is an AI driven personal wellness coaching app that helps pregnant women and mothers live healthier and happier lives. Baby2Body provides personalised daily advice andcontent on core topics of health, fitness, beauty, mindfulness and mental wellbeing andnutrition, designed to optimise wellness.
Zarir Vakil, StepJockey, CEO. The StepJockey app helps track your stair exercise, and share via leaderboards with friends or your co-workers. StepJockey is a leading workplace wellness company that has been transforming corporate wellness through a range of powerful employee wellbeing programs.
Pru Ashby, London & Partners, Head of Key Accounts. London & Partners recently did a study on the growth of health tech companies in London.
Moderator: Digital LA, Kevin Winston, CEO
Thanks to London & Partners for hosting at their UK office.
AGENDA
6-6:30p Checkin and networking
6:30-7:30 Panel
7:30-8p After-networking