Description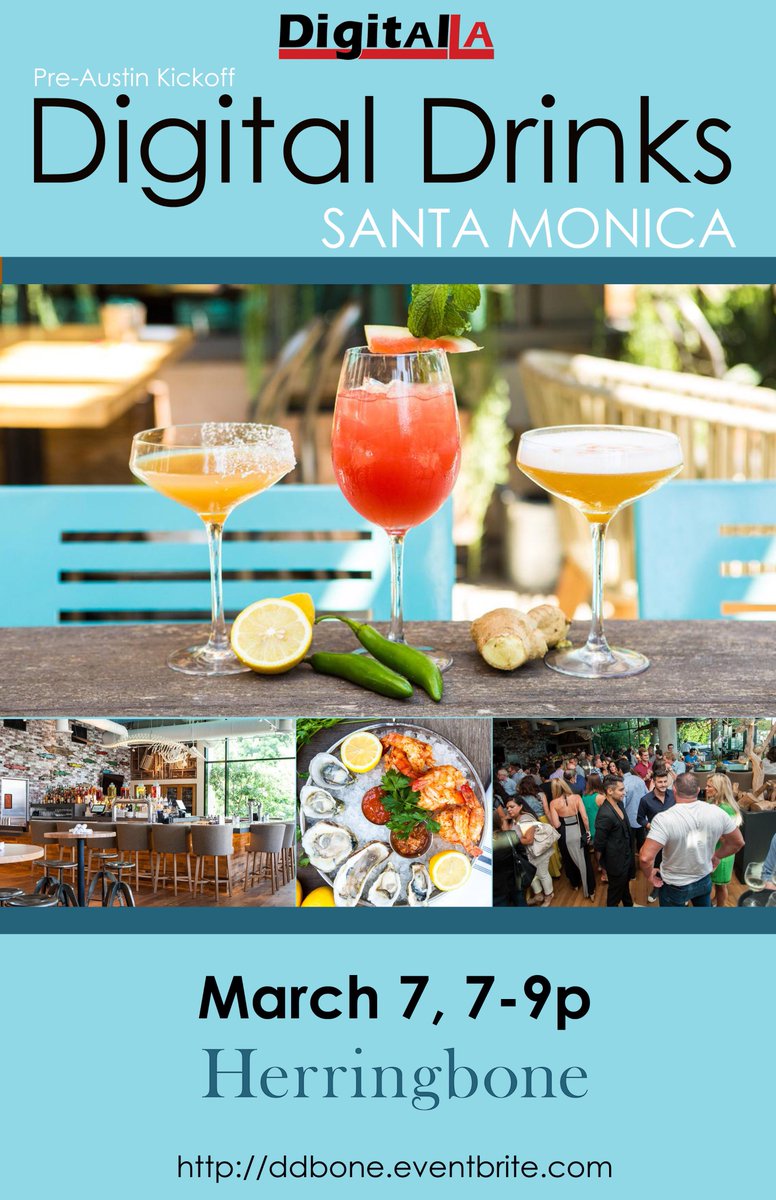 Meet Silicon Beach peeps, and trade notes on best SXSW panels, parties and performances at our pre-Austin kickoff cocktails party at the upscale beach-y theme Herringnone in Santa Monica. Meet friends and make new ones, just a few steps from the beach of Silicon Beach. Enjoy comp chef-choice choice bites appetizers for early arrivals.
Enjoy these Digital Drinks discounts, cuz they're extending the happy hour til 9pm for Digital LA peeps (cash bar): $6 glasses of wine (bubbles, house red/white, rose), $5 draft beers and $7/$8 select specialty cocktails
If you're speaking or performing at SXSW, let us know so we can list your panel / performance! Add it to the list on our Facebook page at http://facebook.com/digitalla
Herringbone Santa Monica, a restaurant brand conceptualized by Top Chef alum Chef Brian Malarkey, features "Fish Meats Field" coastal cuisine with an emphasis on line-caught seafood and high-quality meats.
Parking: $10 Valet or Street Parking on your own.