Description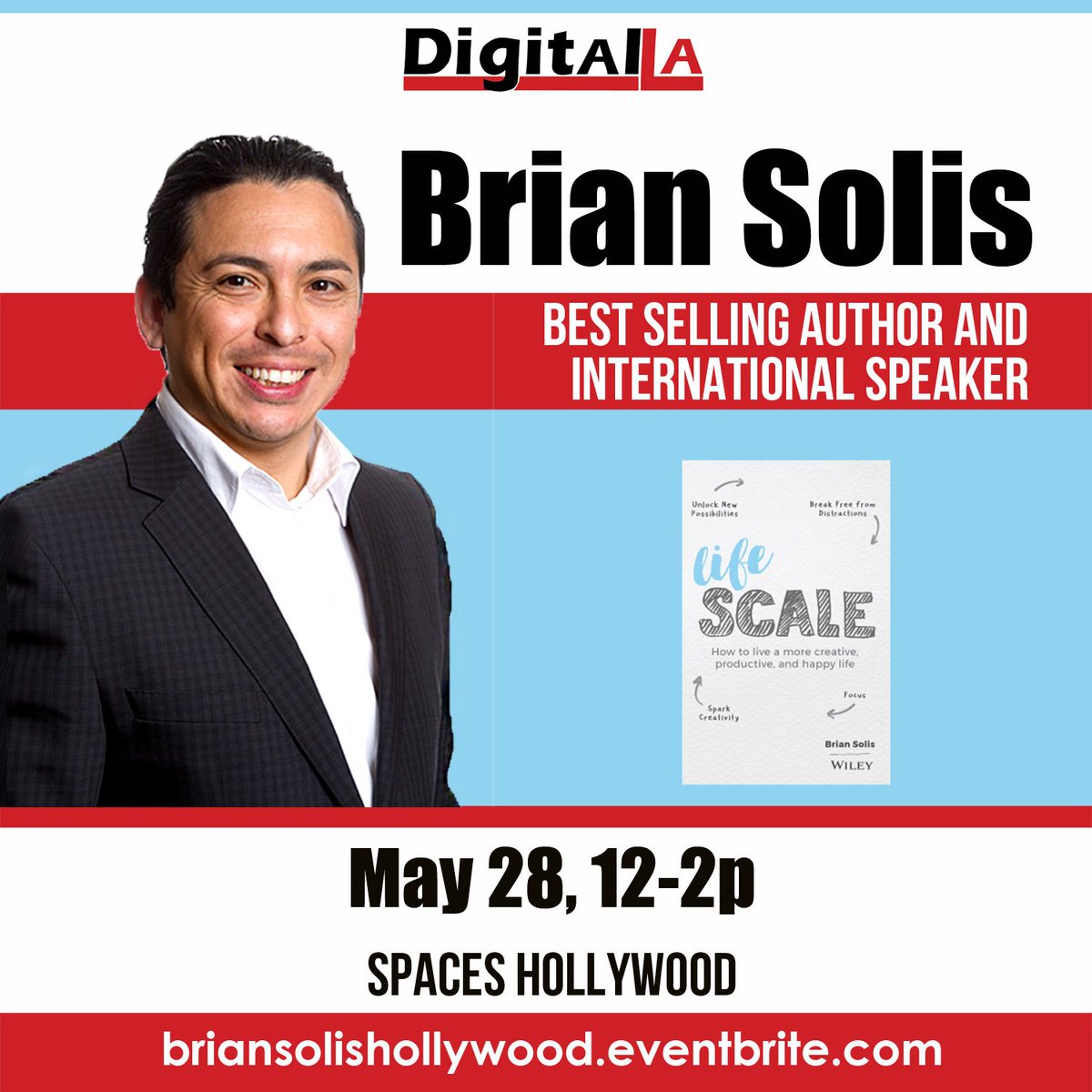 Join us for our special presentation with author Brian Solis, who will be flying into LA for this event. Brian Solis is a bestselling author based in Silicon Valley who has written several books on digital marketing, customer engagement, user experience and design, and more. His latest book "Lifescale: How to Live a More Creative, Productive and Happy Life," describes the importance of digital balance in our daily lives.
ABOUT BRIAN SOLIS: Brian Solis is a principal analyst at Altimeter Group, a Prophet company. He is also an award-winning author, prominent blogger/writer, and keynote speaker. A digital analyst, anthropologist, and futurist, Solis has studied and influenced the effects of emerging technology on business, marketing, and culture. His research and his books help executives, and also everyday people, better understand the relationship between the evolution of technology and its impact on business and society and also the role we each play in it. As a result of his work, Solis also helps leading brands, celebrities, and startups develop new digital transformation, culture 2.0, and innovation strategies and that enable businesses to adapt to new connected markets from the inside out.
SCHEDULE
12 - 12:30 pm: Light Snacks
12:30 - 1:30p: Brian Solis live presentation
1:30 - 2p. After networking
SPONSOR: We are looking for a book sponsor for this event, so that we can give the book away for free. If interested, email info@digitalla.net with SOLIS as the subject.
ABOUT SPACES HOLLYWOOD: Spaces Hollywood is a new coworking community in the heart of Hollywood.