Description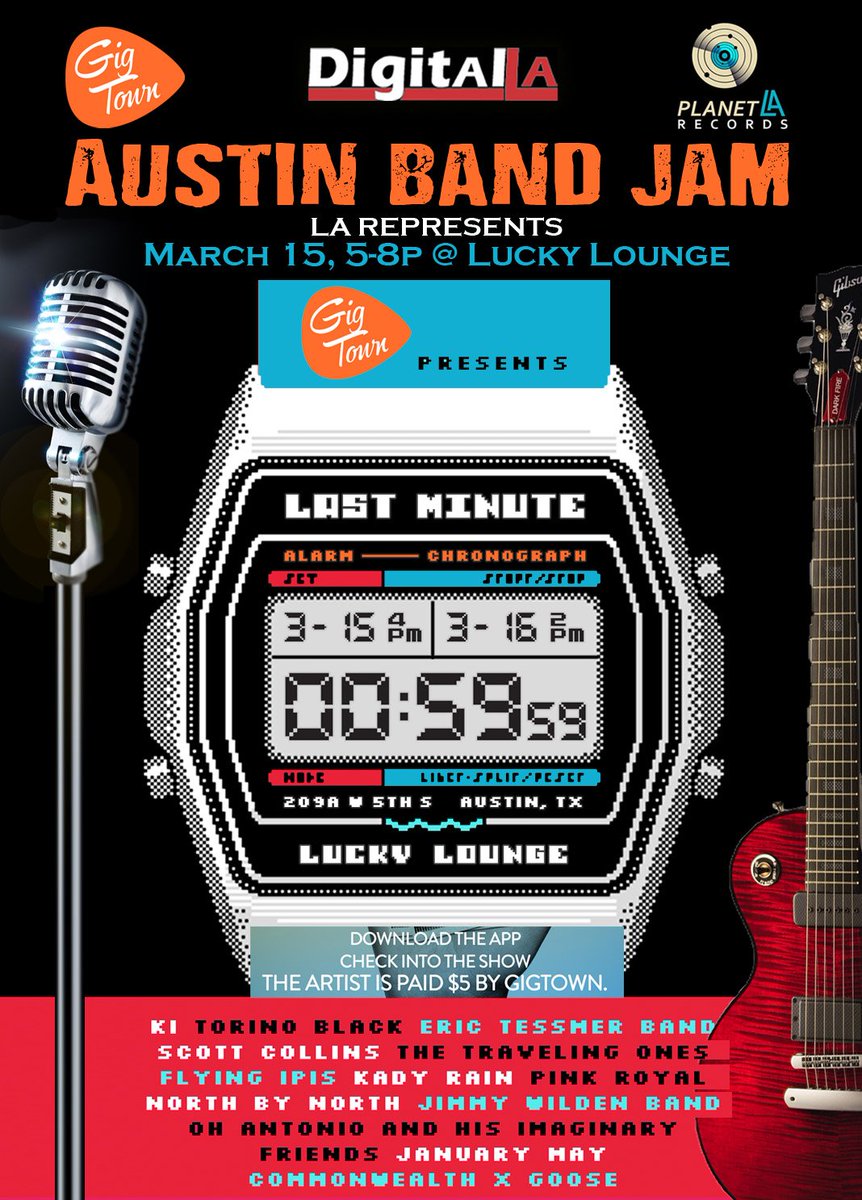 Digital LA is teaming up with Planet LA Record and GigTown for our annual party in Austin during SXSW.
- Chill at the end of SXSW Interactive and kickoff of SXSW Music
- Listen to bands during the "LA Represents Band Jam Set" from 5-8p. Feel free to stay til 1am!
- Free to attend. Cash bar
- Download the GigTown app and check-in to the Lucky Lounge, and GigTown will tip the band $5

About GigTown: GigTown is a new music app that allows you to discover local musicians, see where they are playing around town, and even book them for gigs. Sounds crazy, but think of it as a combination of Yelp, Pandora and Uber for local music. GigTown's goal is to connect and create a win-win-win between musicians, venues and music fans, and to get the ball rolling they're spending their marketing dollars directly on the artists themselves. Any time you "Check In" to a show on the app, GigTown tips the artist $5!