Digital Interventions in Healthcare
About this event
Join HITLAB on Thursday, September 30th for the Ninth HITLAB Symposium of 2021, taking place from 11:00am to 2:00pm EDT. HITLAB presents an orchestra of digital health experts presenting in rapid succession, sharing the most recent developments in the advancement of digital health solutions.
In addition to panel discussions and keynotes from leading digital health experts, attendees can expect major announcements from digital health founders and venture funds which will affect the development of digital health solutions for years to come.
This three-hour digital health conference and expo will arm you with the insights necessary to prepare your healthcare and life science organization for 2021 and beyond.
Join Columbia Business School, Merck Global Health Innovation Fund, Curio, Eperture, RememberStuff, Medocity, HealthX, LiveCare, Medidata, NY Presbyterian, AstraZeneca, Ellipsis Health, AARP Innovation Labs and hundreds others for this massive digital health symposium.
RSVP Here.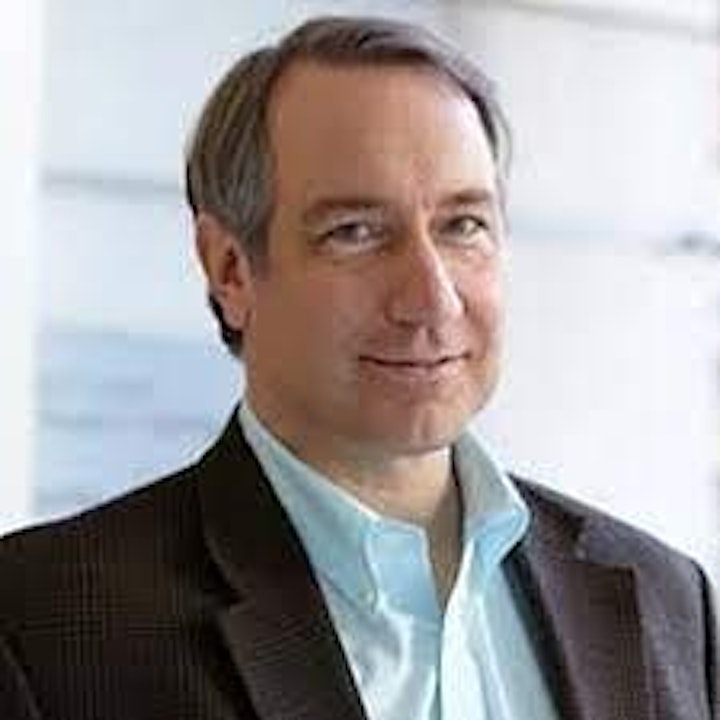 Stan Kachnowski, MPH PHD
Chair
HITLAB
Professor Stan Kachnowski, PhD MPA CSEP, an Oxford trained researcher, has taught over 5,000 students from Columbia University, IIT-Delhi, and Quinnipiac College. His teaching and research over the past 25 years includes educating graduate level and executive students on 4 continents and conducting extensive studies on the efficacy and diffusion of digital health, including electronic data capture, ePRO, wearables, and predictive algorithms.
Professor Kachnowski has authored over 200 peer-reviewed papers and presentations for national and international journals and societies in digital health development, management, and diffusion. He was selected as a Fellow to CHIME in 1998. In 2003 he received a letter of commendation for teaching excellence from the Dean of the School of Public Health at Columbia University. Professor Kachnowski was named a Fellow to England's Royal Society of Medicine for his research demonstrating the outcomes effectiveness of using the Palm Pilot in managing haemophilia patients in 2005. Professor Kachnowski has received grant funding from a wide ranging groups of sponsors, including over a dozen nations, AARP, WHO, USAID, Gates and Dell Foundations, and most of the top 20 global life science companies. Over the past 25 years he has also served as interim CTO for life science organizations, including Eyetech and Oncology.com. He currently serves on the Board of Directors for Oursmedicina, The Hudson Center for Health Equity, and Aptus Health.
Professor Kachnowski holds Bachelors and Master's Degrees from the University of Vermont, and a Doctorate from the University of Oxford.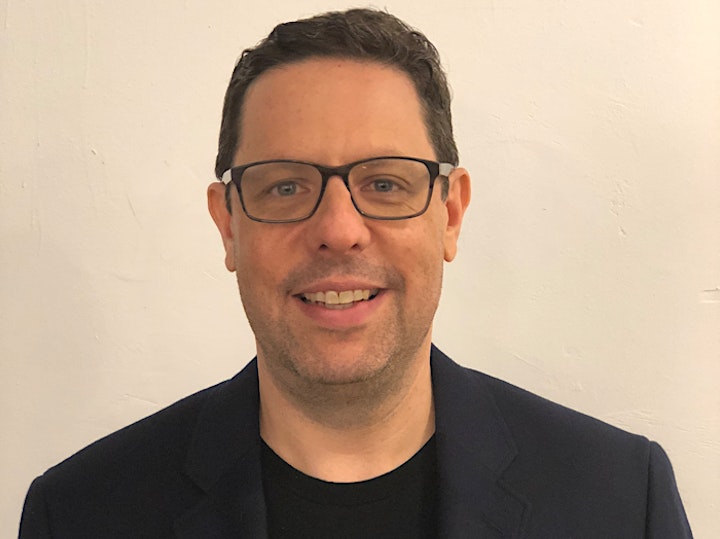 Eric Novik
Founder and CEO
Generable
Eric is an applied statistician and entrepreneur working at the intersection of clinical decision-making and Bayesian inference. Eric founded Generable with Daniel Lee who in 2016 was co-developing an open-source probabilistic programming language Stan at Columbia University. In the winter of 2017, Generable went through the Techstars Accelerator in New York City. After the program and some sole searching, Eric focused the company on developing the best-in-class biologically inspired models of disease starting with Oncology. These models are capable of making good predictions of treatment efficacy from early clinical data as well as predicting survival and disease course for each individual patient.
Before Gerebale, Eric was a senior data scientist at TIBCO Spotfire, a statistical programmer at Random House, and a VP in Equity Derivatives at Barclays Captial. Eric is a mentor in the Columbia University's Statistics Department and taught seminars at the Quantitative Methods in the Social Sciences (QMSS) program at Columbia. As a teenager, Eric was on the leading junior cycling team in Latvia.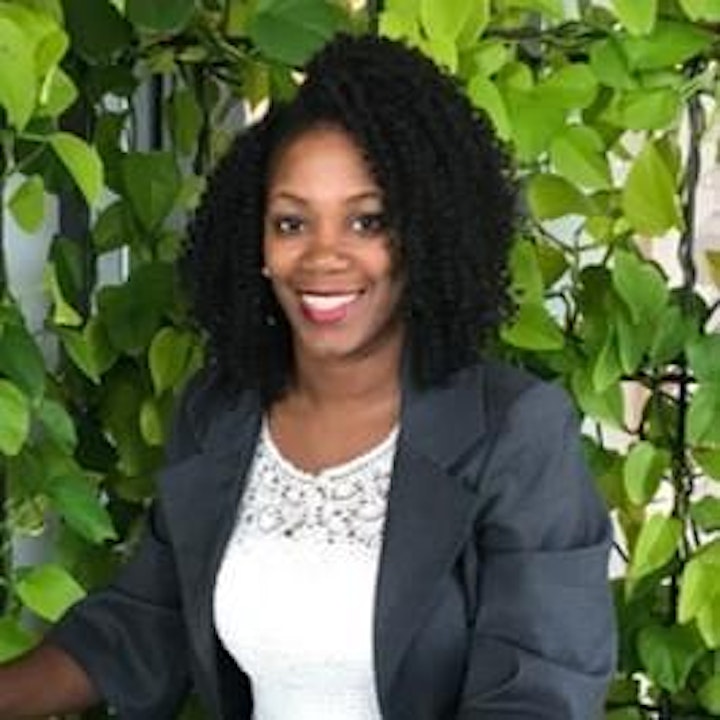 Sheila D Collins
Senior Advisor, Startup Programming
AARP Innovation Labs
At AARP Innovation Labs, I lead innovation programming to discover and engage the top health tech and fintech startups across the country who are committed to helping people age well. I curate, produce, and invest in thought leadership and conferences that are shaping the future of health, finance, and personal fulfillment.
I am a multidimensional leader with a strong track record of results and business impact across multiple brands in the Fortune 500 and nonprofit world. I am passionate about leveraging consumer insights to bring new ideas to life, solving complex problems, and delivering innovative solutions. I drive brand value by using my vast experience in digital marketing, customer experience, eCommerce, product development, p&l management, and people leadership.
Core competencies include: innovation programming, loyalty marketing , user experience, strategic partnerships, project management, people leadership
specialties: SPEAKING ENGAGEMENTS , Mobile Insiders Summit, Panelist, Key Largo, FL, The Tablet Revolution, Panelist, New York, NY, Brand Innovators E-Commerce, Panelist, New York, NY, Social Mobile Payment, Host, Orlando, FL, Mobile Marketing Strategies Summit, Case Study, San Francisco, CA, Digital Moguls, Webinar, Virtual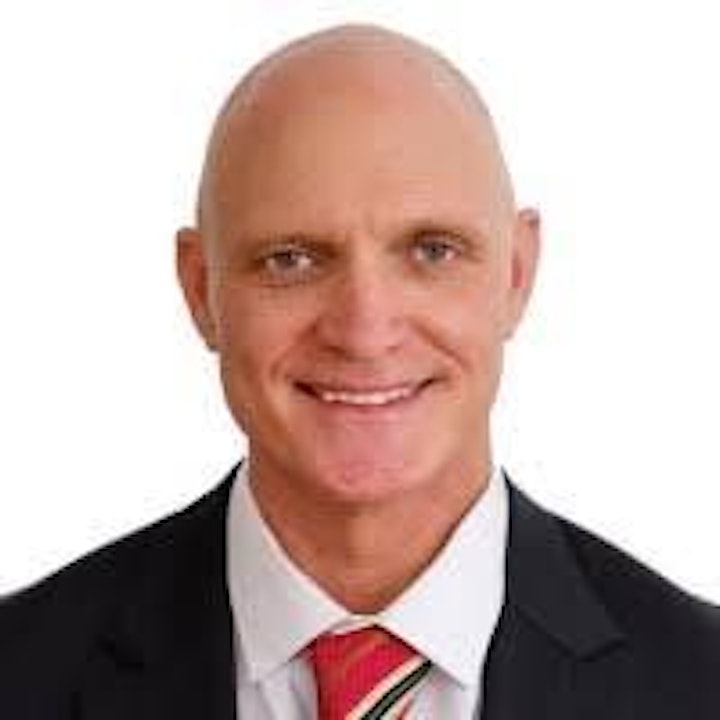 Paul Sonnier
Senior Fellow
HITLAB
Paul Sonnier is an author, speaker, technologist, and social entrepreneur, who has spent over a decade educating global stakeholders on digital health and helping to catalyze its positive impact on society. In his book 'The Fourth Wave: Digital Health', Paul details how the convergence of the digital and genomic revolutions with health, healthcare, living, and society is driving a new, fourth great era of human progress. Paul speaks frequently at conferences and corporate events, moderates a recurring panel entitled "The Fourth Wave with Paul Sonnier" in HITLAB's monthly symposia series, publishes a popular newsletter, and is founder of the 80,000+ member Digital Health group on LinkedIn, which he founded in 2009.Paul is a guest lecturer at Columbia Business School's Executive Education Program in Digital Health Strategy, has previously served as a member of the World Economic Forum (WEF) Global Agenda Council on Digital Health, and was a judge in the Nokia Sensing XPRIZE Challenge.
In a career spanning more than two decades in high technology industries, Paul's roles include serving on the Strategic Advisory Board for Pathway Genomics Corporation and working as Vice President of Partner Development for the Wireless-Life Sciences Alliance. He also has extensive experience in large scale systems integration (Boeing Commercial Airplanes), program management of R&D for wireless, implantable medical devices (Calypso Medical Technologies, acquired by Varian Medical Systems), and oversight of consumer cellular/mobile phone development programs (Motorola).
At PA Consulting, Paul focuses on partnering with clients to strategically leverage technology and new business models, enabling them to lead in this new, fourth era of technology-driven human progress.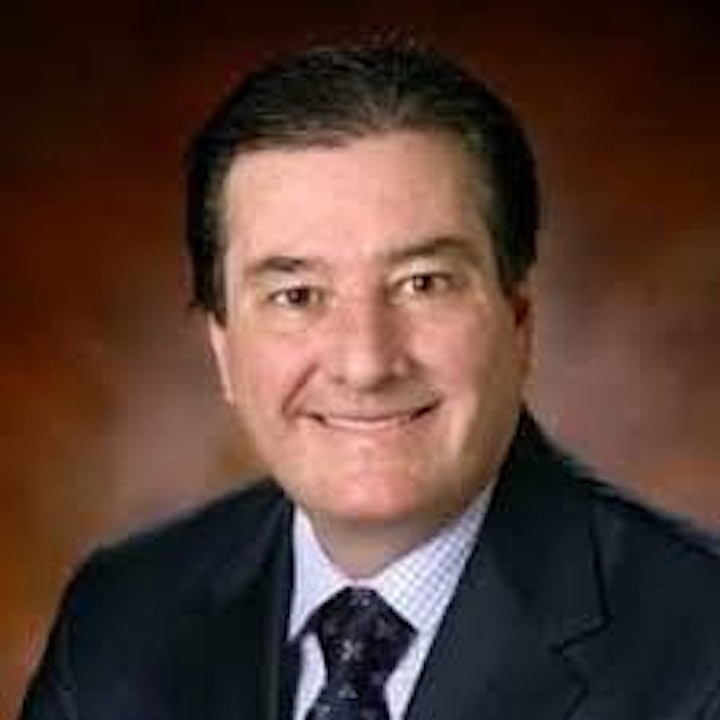 Bill Taranto
President & General Partner
Merck GHI Fund
Bill Taranto is the Founder and President of the GHI Fund and responsible for all areas of investing. Bill has more than 30 years of health care experience including over 20 years of healthcare investing. In addition to his experience in venture investing, Bill has more than a decade of management operations experience. Today Mr. Taranto is a member of the Merck Innovative Ventures Board, a group that manages the identification and funding of portfolio businesses; and is also Chairman of the GHI Fund LLC Management Board. Prior to joining Merck, Mr. Taranto spent 18 years at Johnson & Johnson in various venture capital, marketing, sales and business development roles. Before J&J, Mr. Taranto spent eight years in investment banking. Mr. Taranto has a Bachelor of Business Administration from St. Bonaventure University.
Dr. Shailja Dixit
CEO
Curio Digital Therapeutics
Dr. Dixit is a Physician Executive with more than 20 years of experience in the healthcare and life sciences industry. She has been in executive leadership at Sanofi, Allergan, and GE and has been responsible for launching a number of innovative medicines. She was voted innovator of the year at GE in 2008, nominated as a Top 50 Thought Leader in "Big Data" in Life Sciences in 2016, and featured in the Pharma Executive Magazine cover-page article "Real-World Evidence: From Volume to Value" (Oct 13, 2016). Shailja has built and has had successful exits with many projects.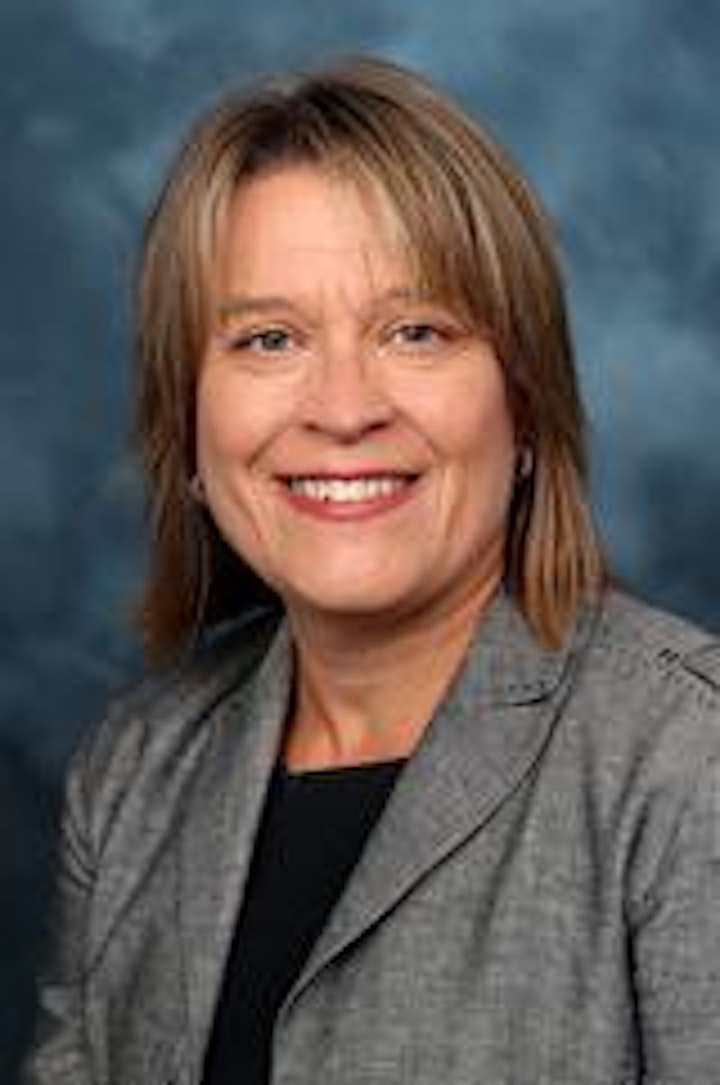 Dr. Renee Manworren
Associate Professor, Pediatrics
Northwestern University, Feinberg School of Medicine
My research seeks to culturally transform our sensitivity to children's pain: to better prevent, assess, treat and understand children's pain, especially for predictable pain and pain in children with communication limitations. My focus is acute, post-operative and procedural pain; risk factors for challenging to control acute pain, including genetic & epigenetic differences in pain sensitivity and analgesic metabolism; transition from acute to chronic pain; and predictors of adverse acute pain treatment outcomes, including opioid misuse. I have conducted educational research of pediatric healthcare provider and students knowledge and attitudes regarding pain since 1998. Please e-mail for permission to use my copyrighted tools free of charge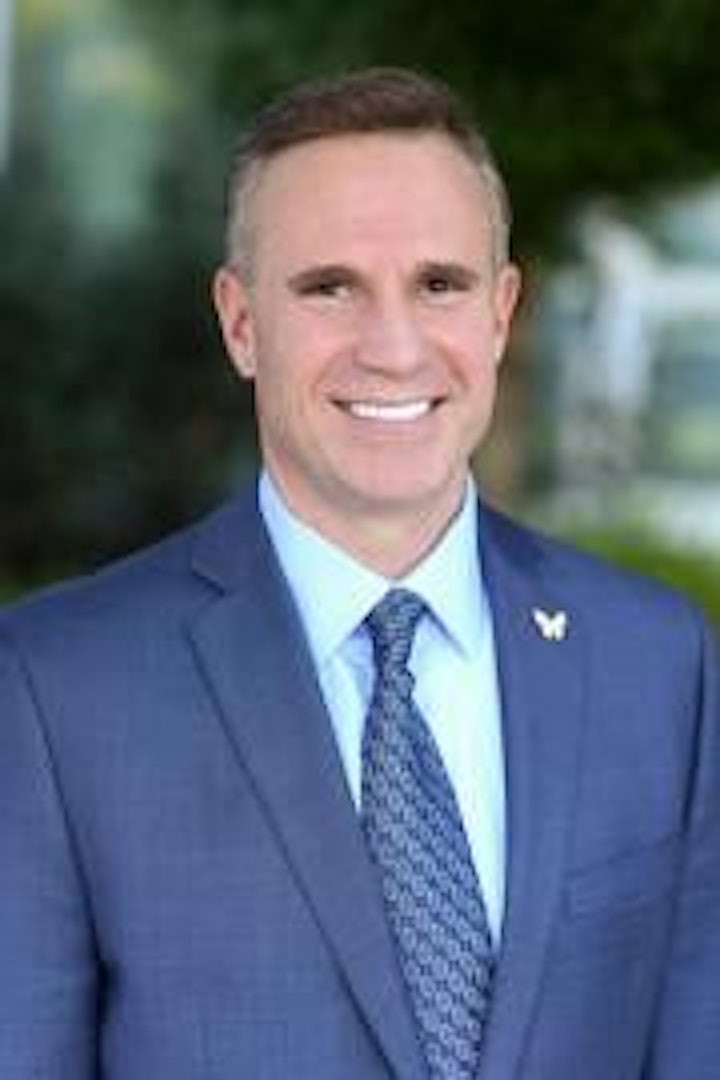 Steve Garske
Chief Information Officer
Pipeline Health
Steve Garske, Ph.D., has provided services as an IT professional for hospitals, clinics and academic medical centers for over 15 years. For nearly 10 years, he has served as Children's Hospital Los Angeles senior vice president and chief information officer. Steve was previously a part of CHLA's leadership, from 2006 to 2012, when he oversaw the implementation of all aspects of technology in the Marion & John E. Anderson Pavilion. In his current position, Steve oversees hospital wide information systems and technology, as well as development and implementation of IT related clinical, research and academic goals for the hospital.
Steve served as the chief information officer for Verity Health System, a health care organization with 1,650 inpatient beds in six hospitals in the Los Angeles, San Jose and San Francisco regions. There he developed a three-year strategic plan for information technology, launched the replacement of the existing server infrastructure, created and managed a new cybersecurity team, and oversaw the system's eight electronic health records systems.
Prior to his post at Verity, Steve spent four years as the chief information officer and chief transformation officer of Kootenai Health in Coeur d'Alene, Idaho, which is comprised of a hospital and 28 health clinics serving patients in northern Idaho, eastern Washington, Montana and the Inland Northwest. There he replaced the technology network, supported clinical integration for remote physicians and successfully attested to Meaningful Use Stages I and II for electronic health records, among other achievements. Steve also created an IT revenue center by monetizing technology services and data, increasing IT revenue from $5k to over $5m within 4 years. In addition, his team was bestowed with the Most Wired Innovators Award (2013), rated as a top IT department in the U.S. by IT Healthcare News (2014), IT Transformational Leader award (2013), and designated as a Most Wired Hospital (2015).
Prior to working at CHLA in 2006, he served as the chief operating officer for Perot Systems and account executive of Computer Sciences Corporation.
Steve holds a bachelor's degree in applied mathematics, scientific programming from the University of California, San Diego, a master's degree in business administration (MBA) from Massachusetts Institute of Technology (MIT), a second master's degree in business information technology from Kingston University in London, and a doctorate in applied management decision sciences and information systems management from Walden University. Steve has served or is currently serving on the boards of the University of Idaho's College of Engineering, Virtual Pediatric Systems (VPS), Medic Alert Foundation, the Idaho Health Data Exchange, and the North Idaho Health Network.
Sergey Aksenov
Senior Director of Modeling and Simulation
Novartis Institutes for BioMedical Research
Sergey is an expert in developing mathematical and computer models for pharmaceutical R&D that decrease clinical development time and reduce the number of trial subjects. After receiving his PhD in Physics at Moscow State University he has been for more than 20 years using models to understand mechanisms of disease and drug effect and increase efficiency of clinical trials while at the University of Michigan, University of Cambridge, GNS Healthcare, AstraZeneca and Novartis. In his experience useful models often span boundaries of applied mathematics, statistics and physics. His current interests include developing reusable models and modeling infrastructure for repeated tasks in R&D that can be implemented at scale, for example in new modalities such as gene therapy or RNA therapeutics.
VIP Benefits Include:
Exclusive VIP Networking Opportunity
Priority Access to Event Recordings
Transcription of the Proceedings
*Media Disclosure
HITLAB reserves the right to use any photograph/video taken at any event sponsored by HITLAB, without the expressed written permission of those included within the photograph/video. HITLAB may use the photograph/video in publications or other media material produced, used or contracted by HITLAB including but not limited to: brochures, invitations, bookas, newspapers, magazines, television, websites, etc. You are agreeing the media policy upon entering the event; further details are available at the event or at hitlab.org/media-disclosure.
Organizer of Digital Interventions in Healthcare