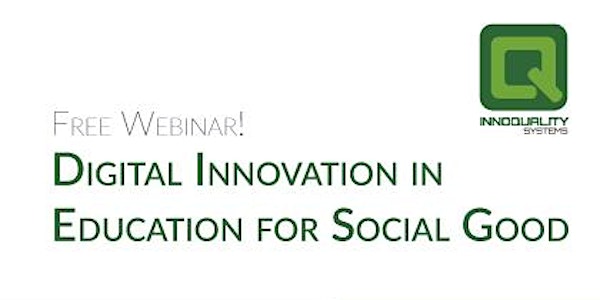 Digital Innovation in education for social good
Digital teaching and learning has seen exponential growth since the Covid-19 Pandemic.
About this event
The role of innovative digital tools and approaches to support education for social good has, however, long been a key area of interest for Innoquality Systems.
This online webinar will provide an overview of a number of ongoing EU Research Projects designed to foster and support teaching and learning for socially responsible causes through innovative digital approaches. Projects to be discussed are focused on digital innovation for accessible tourism, skills audits for adult learners, intergenerational learning, gifted children and digital literacy for kids! This session will include an online Q&A and discussion also.
This webinar will take place on the 15th of July, 2022 at 2PM (GMT) and will be hosted online over Zoom. It is intended that a recording will also be made available afterwards on the Innoquality Systems YouTube.