Digital Hustle: Monetizing On Your Idea & Efforts w/ Jason Calacanis

Tuesday, June 17, 2014 from 6:30 PM to 9:30 PM (EDT)
Event Details
This event will be limited to 100 tickets
Media startups are a dime a dozen these days. From YouTube to Wordpress, there has never been a time with as many outlets to share your voice online.
Content has always been king!
Our next guest for our #BossUp series is one of the leading pioneers of media and content distribution in the digital and startup space. He has been in the tech game for well over 20 years and is ready to share that knowledge with YOU. This month we welcome Jason Calacanis of Inside.com for a fireside chat about turning your efforts into profits.
Through Calacanis' experience in the media game he will tell us how to create engaging communities who look forward to your content every single day. Most importantly he will tell us how to monetize that content which is something we could all use!
Calacanis has a long history in the startup world and his record speaks for itself. He got his start with the media publishing company Silicon Alley Reporter which told the inside stories of Silicon Valley long before Techcrunch. After The Reporter, Calacanis founded Weblogs in 2003. As a diligent blogger and marketing strategist, in two years Calacanis was able to grow the business to $1,000 a day profit just from Adsense. This rapid growth attracted AOL who agreed to buy Weblogs two years after its inception. (Like A BOSS!)
Most recently Calacanis has focused his time on angel investing. He was an early stage investor in Uber and was instrumental in creating the LAUNCH conference which spotlights unannounced startups and media companies. He still has his hand in the media industry and started Inside.comwhich gives you bite-sized tech information when you need it.
You know the motto learn from the best at all times, don't miss your chance to #BossUp and learn from one of the best.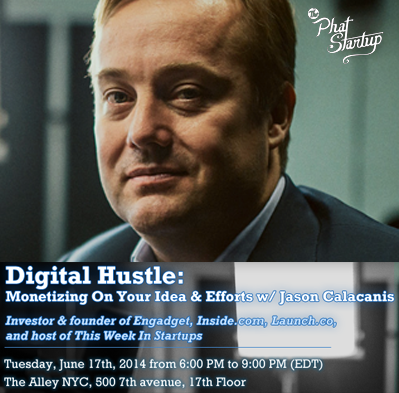 Besides walking us through his come up and hustling, Jason will tells us: 
- How and when to use other people's platform like youtube
- When and why you should create your own platform
- How to curate and engage a niche commuity for profits
- How to maximize your efforts for profitability 
- How to approach a boss like himself 
Co-Hosted with AlleyNYC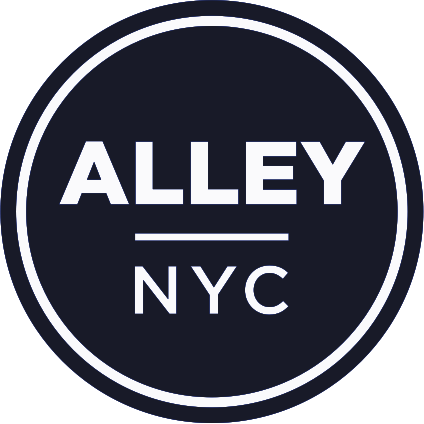 AlleyNYC is a 16,000 square ft. entrepreneurial hub located in Midtown Manhattan. Our aim is to help our startups bridge the gap between their innovative ideas and stable business establishment. This is where human talent, ingenuity, and sourcing capital come together. 
Join the Alley Newsletter for updates on happenings at the Alley and throughout NYC. Organizing an event? We'd love to host at our space and help you get the word out - visit alleynyc.com/events to host your next event with them. 
Local Partners

AlleyWatch is a media property focused on the advancement of the tech and startup ecosystem in New York and beyond. AlleyWatch is the trusted voice of venture capitalists, angel investors, entrepreneurs, accelerators, startup employees, thought leaders, event organizers, corporate executives, academics, city officials, PR/press and tech enthusiasts.
About The Phat Startup 
Join us to discuss Technology Entrepreneurship and how Hip Hop has inspired founders to start businesses. We bring together thought leaders from various industries so you can learn what it takes to be successful in business. By sharing the knowledge we have all obtained, we can create an ecosystem that could provide value for everyone. We do so via The Phat Startup website.
At these meetups you will be able to learn from successful entrepreneurs, network with fellow Hip Hop enthusiast, and discuss strategies that can assist others while building their businesses.
Agenda:
6:30 - 7:00 PM Light refreshments, Pizza 
7:00 - 8:00 PM 40 Minute interactive conversation followed by a 20 minute Q&A
8:00 - 9:00 PM Networking and connection building
REFUND POLICY:
We get it, things happen. We will refund or reassign your ticket for you as long as you let us know early on (5 days before event). Day of cancellations will not be honored.
When & Where

AlleyNYC
500 7th Ave
17th floor
New York, NY 10018


Tuesday, June 17, 2014 from 6:30 PM to 9:30 PM (EDT)
Add to my calendar
Organizer
The Phat Startup is a media company that provides premium educational content to aspiring entrepreneurs. We provide workshops, online education and live events inspired by Hip Hop.