Digital Humans and Deep Fakes: Creative Promise and Peril
When and where
Location
Hollywood American Legion Post 43 2035 North Highland Avenue Los Angeles, CA 90068
Description
Please join the Hollywood Section of SMPTE®, the organization defining the future of storytelling, on Tuesday, November 19th, at the historic Hollywood American Legion Post 43 to discuss and learn more about Digital Humans and Deepfake technology. This meeting, a joint event with the RTDNA (Radio, Television, Digital Newsroom Association), is produced and hosted by Debra Kaufman and Linda Rosner with the presenters panel moderated by Debra Kaufman.
A "Deepfake" is an artificial intelligence technique to create a believable human synthesized from completely real and totally non-real or "fake" elements. In Hollywood, creating a digital human that fools audiences has been the holy grail of visual effects for decades. Both techniques are designed to trick the viewer, but whereas the digital human is constructed to entertain, the deepfake can be used to mislead and misinform, often for nonentertainment purposes.
SMPTE Hollywood and the RTDNA will offer a totally real presentation on deepfakes and digital humans that will look at the history of digital humans, the challenges and techniques for creating convincing deepfakes and if/how news and entertainment professionals can spot a deep fake.
Presenters include Chaos Group Lab head of R&D Christopher Nichols, who leads the Digital Human League, sponsor of the open source Wikihuman; Corridor Digital's Niko Pueringer, who has created short-form Internet content for over a decade and is an expert in creating deepfakes and how to detect them; and Shruti Agarwal, a Ph.D. student in the Department of Electrical Engineering and Computer Sciences at University of California, Berkeley, who is conducting research in multimedia forensics.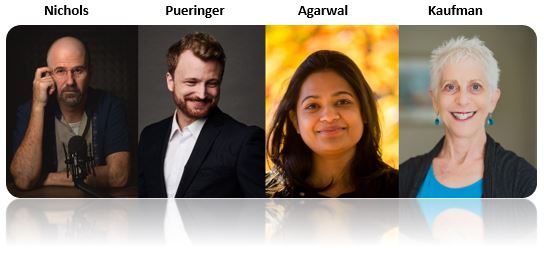 6:30 p.m. — Reception
7:30 p.m. — Presentation and Panel Discussion


PARKING: Limited parking for those with handicapped placards or anyone needing to park close is available behind the American Legion. All other attendees must please park in the lot across Highland at Camrose Dr/Milner Road. This lot is just in front of Hollywood Heritage's DeMille barn.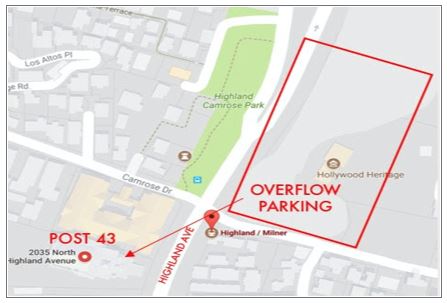 SPECIAL TOUR: A guided tour of the historic American Legion #43, built in 1929 will be made available for early arrivals. Tours will include the modern projection booth with 35/70 mm film and featuring Christie 4K digital projection. Please indicate your choice of a tour at 5, 5:30 or 6 pm when registering.
As always, SMPTE meetings are free and open to all, including non-members.