Digital Health Day Zurich 2018
Description
Ticket sales close on 19 Oct, 5pm. If you missed the deadline & would still like to request a ticket, please email info@swisshealthcarestartups.com
----------
Framing the digital health sandbox for Switzerland in a day
This October, we bring together ecosystem players in the same room for an invite-only meeting, to explore how we can set a framework to foster digital health in Switzerland and beyond. We want Switzerland to become a pioneer and lead digital healthcare innovation on a global scale in the future. Our goal is to end the day with an action plan and an aligned group working towards building a sandbox for Digital Healthcare in a Digital Switzerland. The future of Healthcare is SMART Health. Let's shape it together.
Topics for the day:
Below is the Detailed Agenda for the day! Expect to hear from a series of disruptive healthcare startups throughout the day in breakout sessions as well.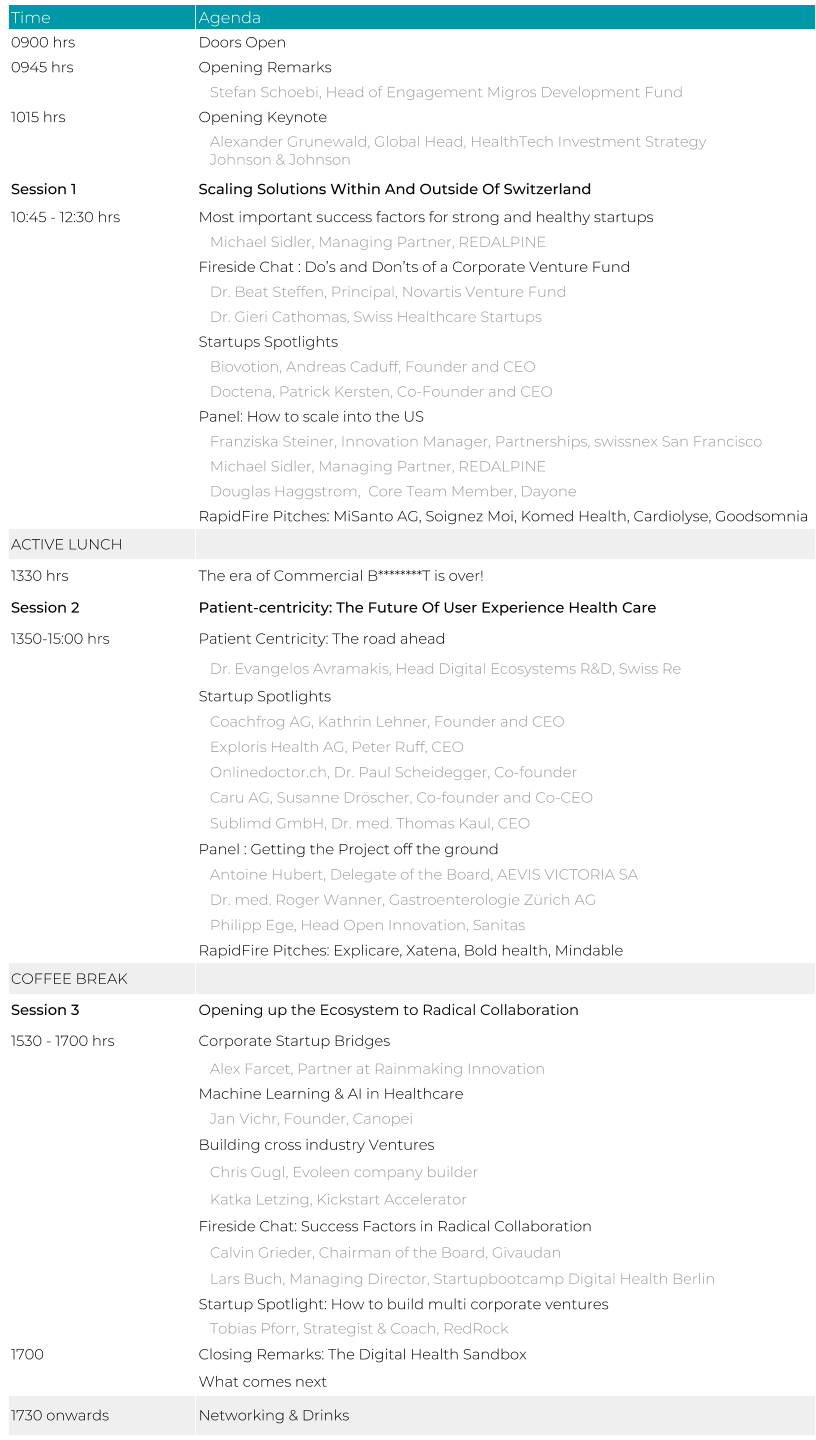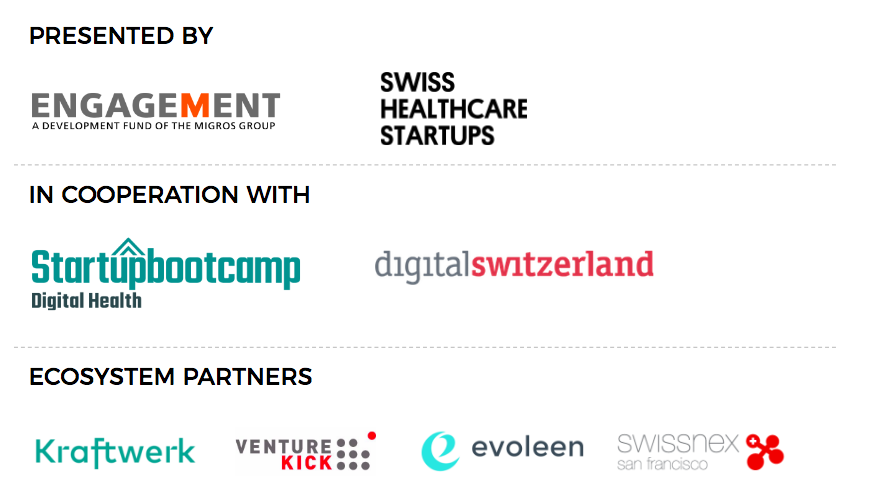 If you do not have an invite code but would like to apply for a ticket, please buy a waitlist ticket. We will contact you two weeks before the event if we can give you a ticket.
For any questions, please do not hesitate to reach out to info@swisshealthcarestartups.com.
See you in October!
Team Digital Health Day