HITLAB Symposium on Digital Health & Human Rights
About this event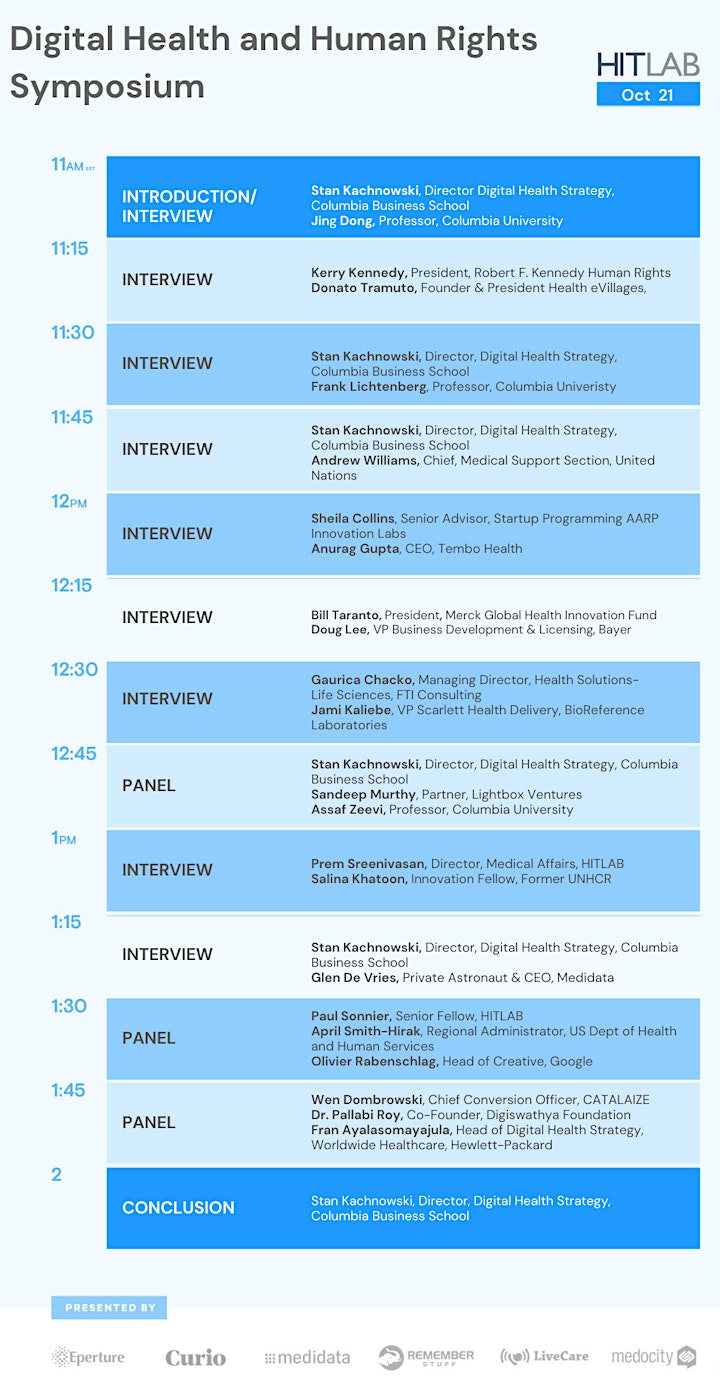 Join us for an afternoon as we explore how digital health technologies are positively impacting human rights, global health equity, and UN health development goals.
HITLAB presents an assortment of digital health experts from a range of industries and backgrounds, including Kerry Kennedy, President of the Robert F Kennedy Foundation for Human Rights, Glen de Vries, CEO of Medidata and Olivier Rabenschlag, Head of Creative at Google, and more to be announced shortly.
You will be treated to a rapid fire of panel discussions, interviews, and keynote speakers from leaders and innovators in the digital health space, which will leave you armed with insights and learnings from the frontlines of health and human rights.
This three-hour digital health conference is perfect for anyone interested in healthtech startups, pharmaceuticals, medical and humanitarian development, health equity, public health, or students from sustainable development, medical fields, or tech/engineering backgrounds.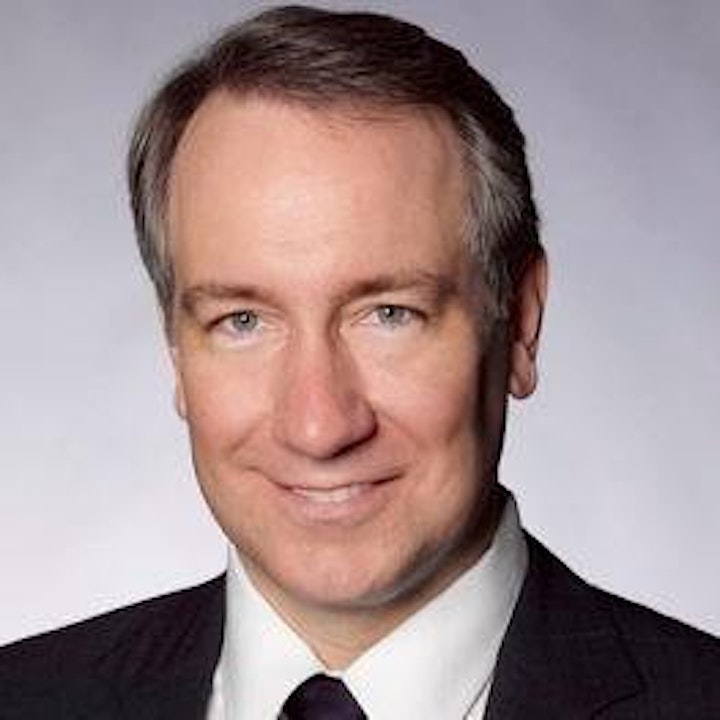 Stan Kachnowski, MPH PHD
Chair
HITLAB
Professor Stan Kachnowski, PhD MPA CSEP, an Oxford trained researcher, has taught over 5,000 students from Columbia University, IIT-Delhi, and Quinnipiac College. His teaching and research over the past 25 years includes educating graduate level and executive students on 4 continents and conducting extensive studies on the efficacy and diffusion of digital health, including electronic data capture, ePRO, wearables, and predictive algorithms.
Professor Kachnowski has authored over 200 peer-reviewed papers and presentations for national and international journals and societies in digital health development, management, and diffusion. He was selected as a Fellow to CHIME in 1998. In 2003 he received a letter of commendation for teaching excellence from the Dean of the School of Public Health at Columbia University. Professor Kachnowski was named a Fellow to England's Royal Society of Medicine for his research demonstrating the outcomes effectiveness of using the Palm Pilot in managing haemophilia patients in 2005. Professor Kachnowski has received grant funding from a wide ranging groups of sponsors, including over a dozen nations, AARP, WHO, USAID, Gates and Dell Foundations, and most of the top 20 global life science companies. Over the past 25 years he has also served as interim CTO for life science organizations, including Eyetech and Oncology.com. He currently serves on the Board of Directors for Oursmedicina, The Hudson Center for Health Equity, and Aptus Health.
Professor Kachnowski holds Bachelors and Master's Degrees from the University of Vermont, and a Doctorate from the University of Oxford.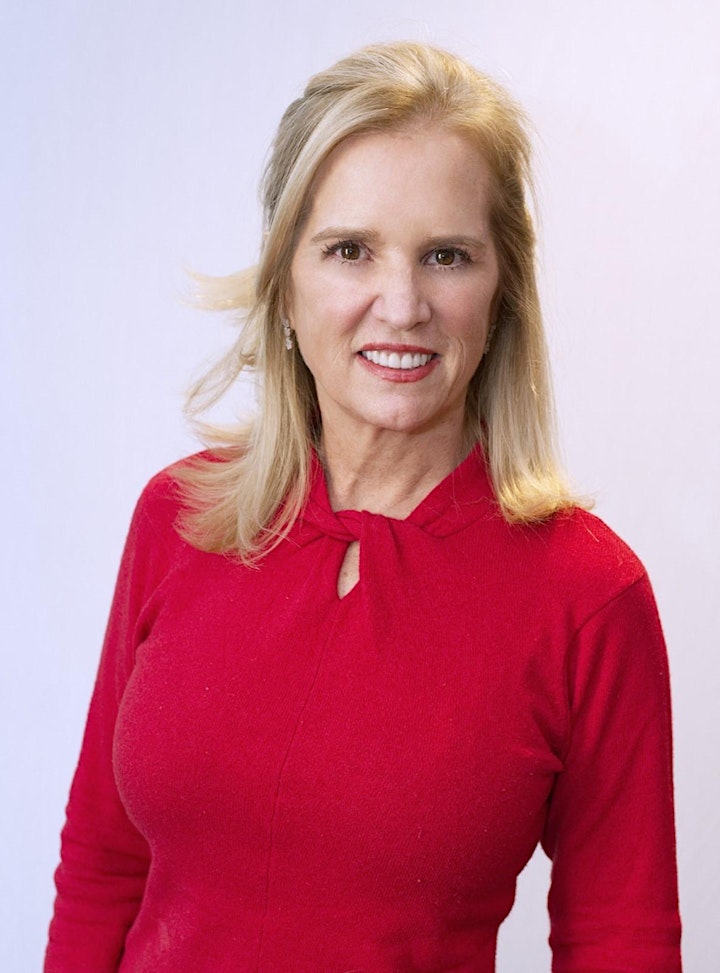 Kerry Kennedy
President
Robert F. Kennedy Human Rights Foundation
Kerry Kennedy is the president of Robert F. Kennedy Human Rights. Since 1981, she has worked on diverse human rights issues including child labor, disappearances, indigenous land rights, judicial independence, freedom of expression, ethnic violence, impunity, women's rights, and the environment.
Kennedy is the author of New York Times Best Seller 'Being Catholic Now', 'Robert F. Kennedy: Ripples of Hope,' and 'Speak Truth to Power: Human Rights Defenders Who Are Changing Our World.' Kennedy founded RFK Compass, which convenes biannual meetings of institutional investors who collectively control $5 to $7 trillion in assets to address the impact of human rights violations on investment outcomes.
She serves on the boards of the U.S. Institute of Peace, Human Rights First, Ethics in Action, SDG USA, Sustainable Development Goals Center for Africa, Health eVillages, Kailash Satyarthi Children's Foundation, Nizami Ganjavi International Center as well as several public companies.
A graduate of Brown University and Boston College Law School, she received the Medal for Social Activism from the World Summit of Nobel Peace Laureates along with many other awards and honorary degrees. Kennedy is the mother of three daughters, Cara, Mariah, and Michaela.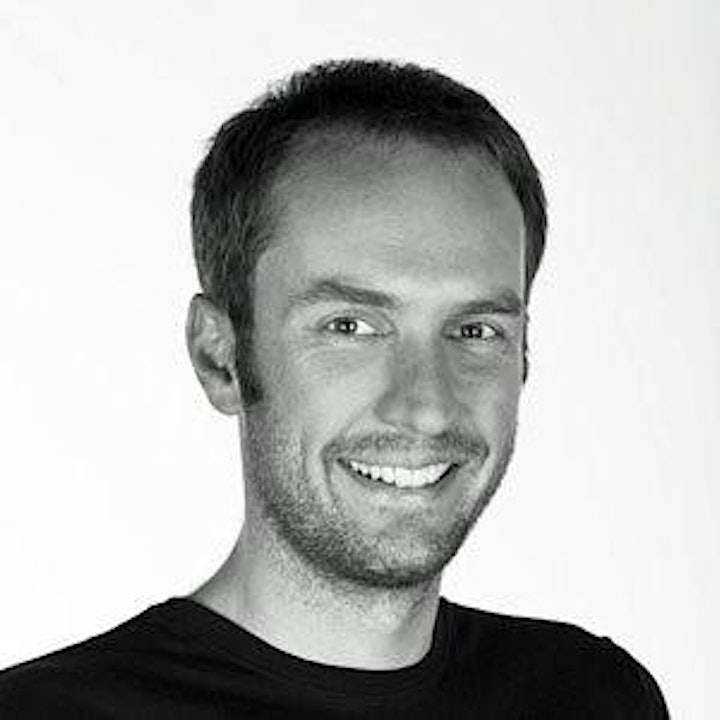 Olivier Rabenschalg
Head of Creative
Google
Olivier heads up The Exploratory at Google, a brand innovation team working at the intersection of business innovation, technology and marketing. His team offers bespoke access to groundbreaking tech and long-term business transformation solutions through Google/Alphabet's platforms and services.
Prior to Google Olivier spent his career in the advertising world where he worked for creative agencies such at Crispin Porter & Bogusky, Ogilvy, Dare and TBWA\Chiat\Day in Los Angeles. Olivier has been featured in numerous publications such as Paul Springer's "Pioneers of Digital" and "Ads to Icons: How Advertising Succeeds in a Multimedia Age".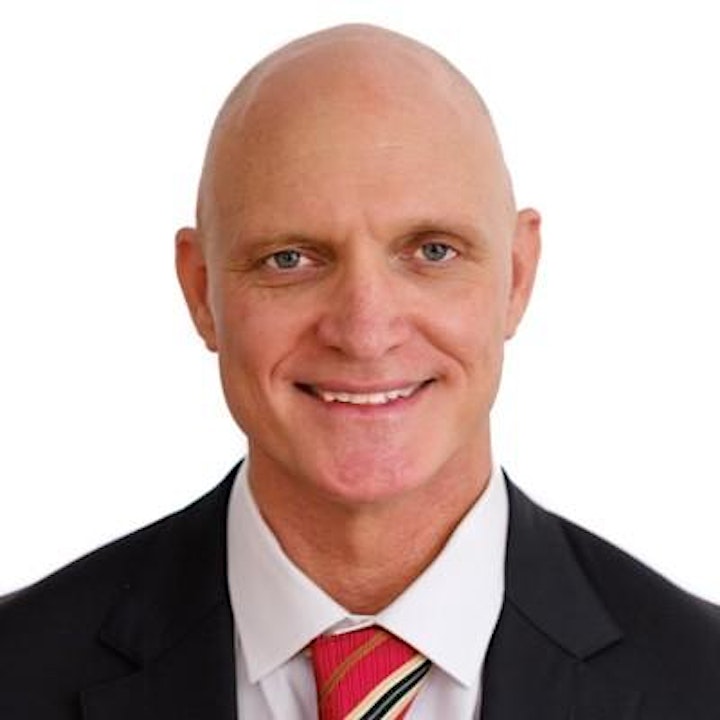 Paul Sonnier
Senior Fellow
HITLAB
Paul Sonnier is an author, speaker, technologist, and social entrepreneur, who has spent over a decade educating global stakeholders on digital health and helping to catalyze its positive impact on society. In his book 'The Fourth Wave: Digital Health', Paul details how the convergence of the digital and genomic revolutions with health, healthcare, living, and society is driving a new, fourth great era of human progress. Paul speaks frequently at conferences and corporate events, moderates a recurring panel entitled "The Fourth Wave with Paul Sonnier" in HITLAB's monthly symposia series, publishes a popular newsletter, and is founder of the 80,000+ member Digital Health group on LinkedIn, which he founded in 2009.Paul is a guest lecturer at Columbia Business School's Executive Education Program in Digital Health Strategy, has previously served as a member of the World Economic Forum (WEF) Global Agenda Council on Digital Health, and was a judge in the Nokia Sensing XPRIZE Challenge.
In a career spanning more than two decades in high technology industries, Paul's roles include serving on the Strategic Advisory Board for Pathway Genomics Corporation and working as Vice President of Partner Development for the Wireless-Life Sciences Alliance. He also has extensive experience in large scale systems integration (Boeing Commercial Airplanes), program management of R&D for wireless, implantable medical devices (Calypso Medical Technologies, acquired by Varian Medical Systems), and oversight of consumer cellular/mobile phone development programs (Motorola).
At PA Consulting, Paul focuses on partnering with clients to strategically leverage technology and new business models, enabling them to lead in this new, fourth era of technology-driven human progress.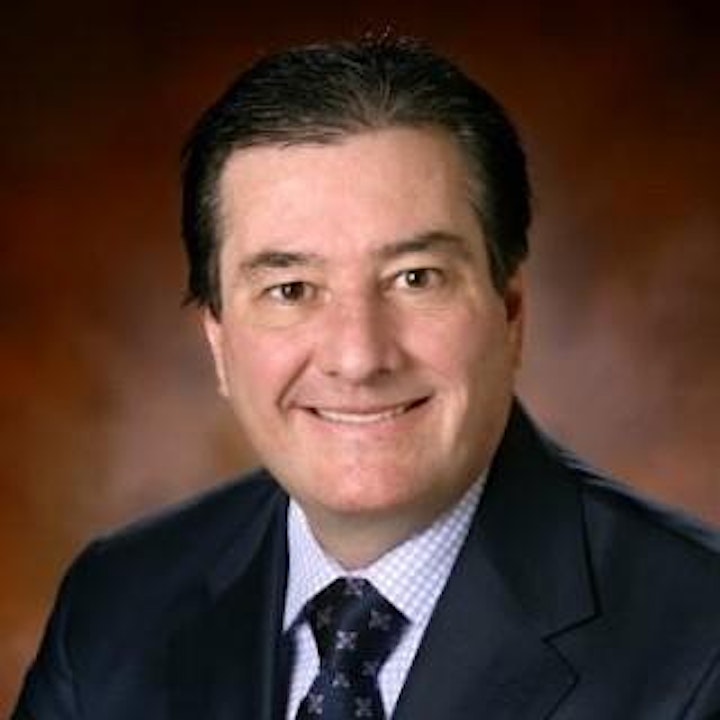 Bill Taranto
President
Merck Global Health Innovation Fund
Bill Taranto is the Founder and President of the GHI Fund and responsible for all areas of investing. Bill has more than 30 years of health care experience including over 20 years of healthcare investing. In addition to his experience in venture investing, Bill has more than a decade of management operations experience. Today Mr. Taranto is a member of the Merck Innovative Ventures Board, a group that manages the identification and funding of portfolio businesses; and is also Chairman of the GHI Fund LLC Management Board. Prior to joining Merck, Mr. Taranto spent 18 years at Johnson & Johnson in various venture capital, marketing, sales and business development roles. Before J&J, Mr. Taranto spent eight years in investment banking. Mr. Taranto has a Bachelor of Business Administration from St. Bonaventure University.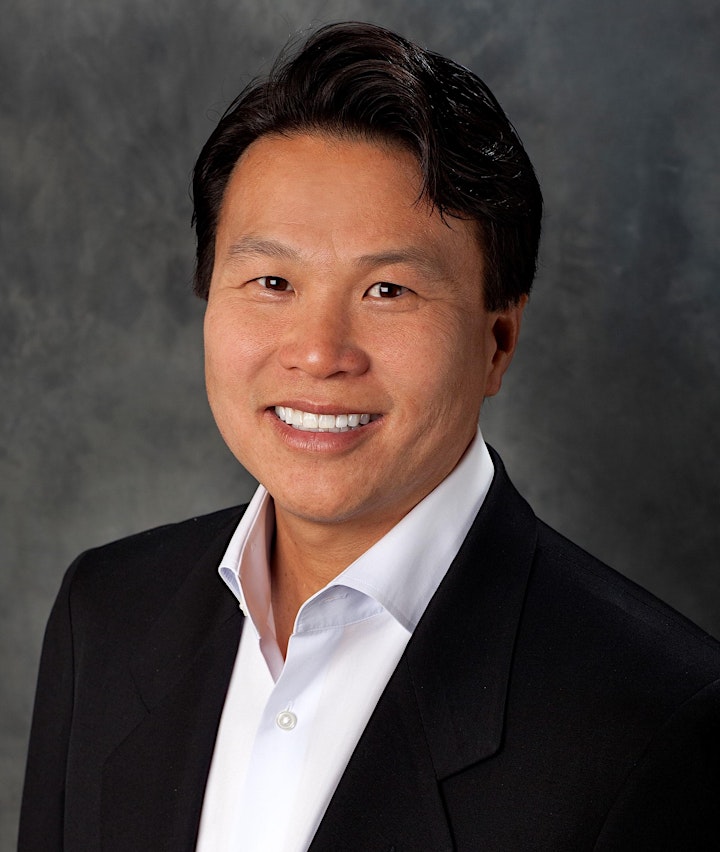 Douglas Lee
Vice President, Business Development & Licensing at
Bayer AG
Douglas Lee is Vice President, Business Development & Licensing at Bayer AG Pharmaceuticals (DAX: BAYN), where he leads the global function in digital and data science. Previously, he was Vice President, Strategy & Corporate Development at Samsung Strategy & Innovation Center, focusing on new business creation in digital health through incubation, investment and M&A, and Vice President, Strategy & Business Development of Global Services at Siemens Healthineers (DAX: SIE). Mr. Lee was Co-Founder and CEO of OrthoMEMS (and its AcuMEMS subsidiary), a medical technology company based on MEMS, and served as CEO of The Dr. Spock Company, a venture-backed consumer digital media company for children's health. Concurrently, Mr. Lee was Managing Director of Premier Medical Partner Fund LP, a healthcare venture capital fund. Before Premier, he was CFO and Vice President of the new ventures and corporate business development group at Guidant Corporation (NYSE: GDT) and at publicly-traded Genelabs Technologies (NASDAQ: GNLB). Earlier in his career, Mr. Lee was an investment banker at Montgomery Securities, Goldman Sachs, and Kemper Securities. Mr. Lee has served as a board member of several venture-backed companies that successfully exited, including Atrionix (acquired by Johnson & Johnson), Durect Corporation (IPO: DRRX), Endotex Interventional Systems (acquired by Boston Scientific), and Icon Biosciences (acquired by Psivida).Mr. Lee earned an MBA from the University of Chicago and a BS in business administration from the University of California at Berkeley.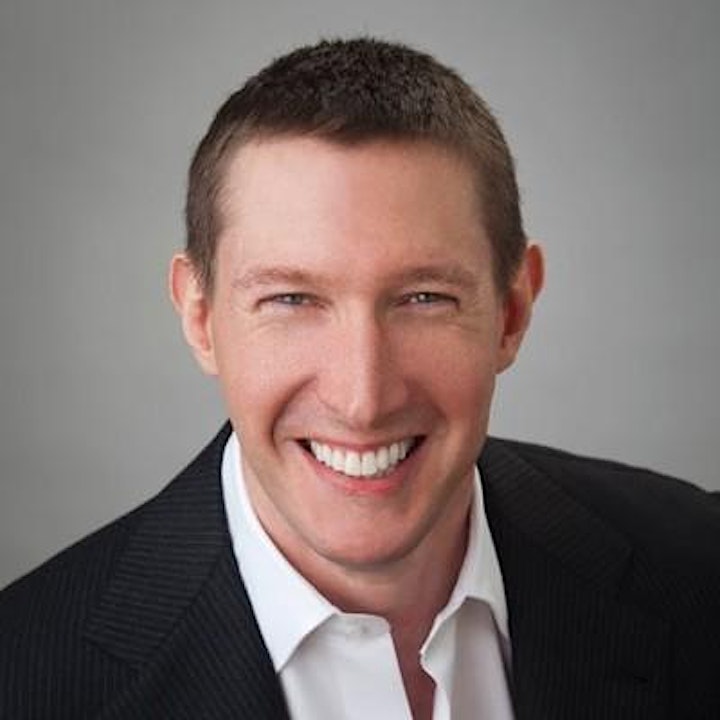 Glen De Vries
Co-Founder
Medidata Solutions
Glen de Vries is the co-founder of Medidata Solutions, the world's most used clinical research platform, and is Vice Chair Life Sciences & Healthcare at Dassault Systèmes. Glen is a Trustee of Carnegie Mellon University, the author of "The Patient Equation," and an instrument rated private pilot.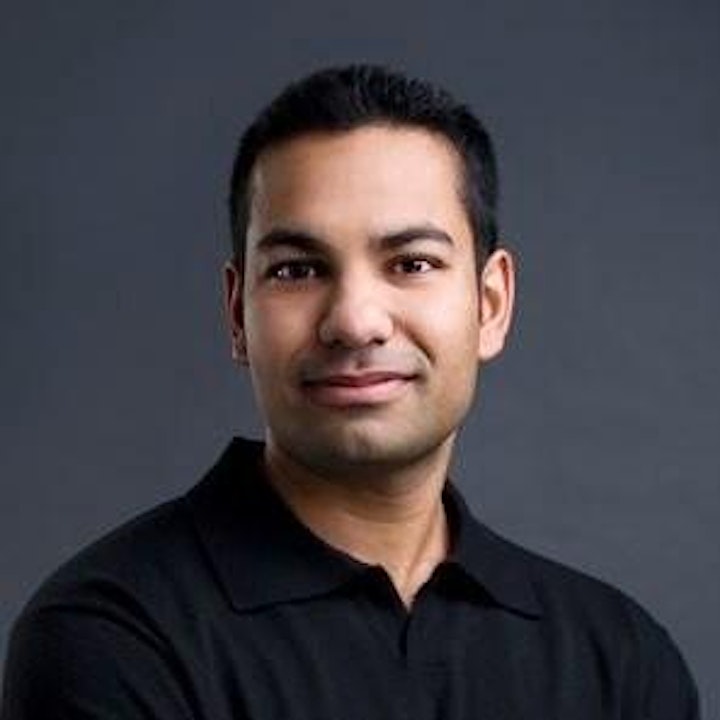 Anurang Gupta
CEO
Tembo Health
Dr. Gupta is the Founder and CEO of Tembo Health, a digital healthcare venture revolutionizing healthcare delivery for seniors, and is an Assistant Professor of Emergency Medicine at both the Icahn School of Medicine at Mount Sinai and the Zucker School of Medicine. He received his MMSc in clinical informatics from Harvard Medical School, earned his MD and MBA degrees from the University of Michigan and, after training in emergency medicine at Mount Sinai Beth Israel in NYC, completed a postdoctoral NIH/NLM research fellowship at Brigham and Women's Hospital in Boston. He is board certified in both emergency medicine and clinical informatics, and board eligible in addiction medicine.
A practicing emergency medicine physician, Dr. Gupta brings clinical insight along with business acumen to provide impactful solutions to healthcare systems and organizations. Within his tenure at BWH, he developed multiple clinical decision support algorithms to impact real-time clinical care, resulting in improved utilization of healthcare resources; funded by the NIH, led to numerous publications. During his time at Northwell Health, Dr. Gupta led transformation teams on several initiatives improving efficiency, quality, and cost across 20 hospitals. While at the Boston Consulting Group, Dr. Gupta focused on healthcare strategy across Pharma, MedTech, and Providers, working with C-level executives to help shape long term strategic initiatives (e.g., growth strategy, organizational transformation, M&A, etc.). While at Imagen, a medical device startup building radiology artificial intelligence algorithms, Dr. Gupta served as both Head of Clinical Operations and Head of Strategic Partnerships, driving product development, managing a physician team of 30, collaborating with engineering and AI scientists on research development, and supporting FDA regulatory pathways.
Dr. Gupta's passion for innovation and curious nature have lead to entrepreneurial projects, peer-reviewed publications, and speaking engagements.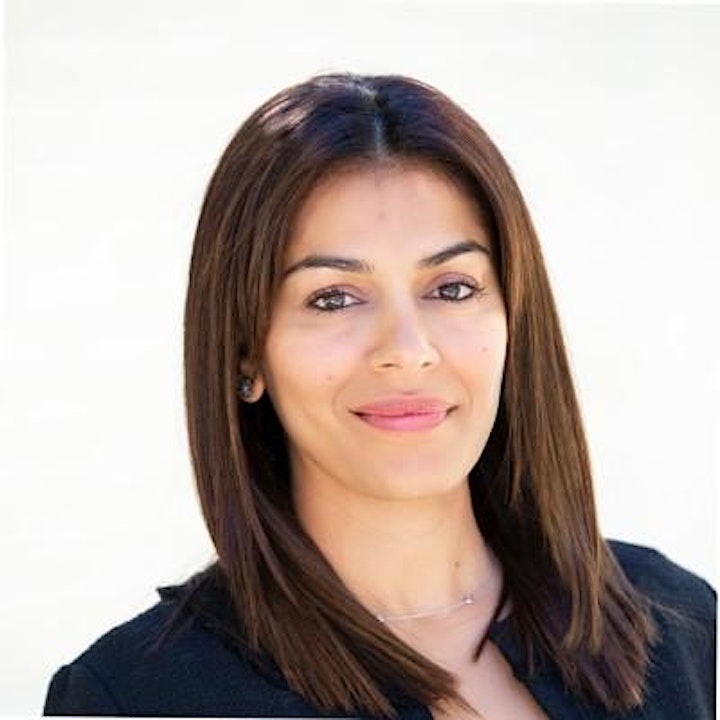 Gaurica Chacko
Managing Director, Health Solutions- Life Sciences
FTI Consulting
Gaurica Chacko is a Managing Director in FTI's Health Solutions practice with a focus on and passion for bringing innovative therapies and diagnostics to underserved patient populations. She has over 20 years of experience across management consulting and life sciences industry, where she has held various senior-level roles at several Fortune 500 companies, advising on portfolio optimization, strategic planning and business development strategies.
With her international experience, Ms. Chacko's areas of expertise span late stage development through commercialization including R&D, regulatory, clinical and commercial strategy, launch excellence and compliance across biopharmaceutical, medical device and diagnostics, and healthtech companies on a global scale.
Prior to joining FTI, Gaurica was the Regional GM, Global Markets at Quest Diagnostics. She was responsible for general management, portfolio optimization and leveraging diagnostic insights for strategic product development and marketing for Southeast Asia, ANZ and India. She participated in Quest COVID19 response effort and led the regional rollout of 'COVID19 Back to Work' program for global employers. Gaurica established a Center of Excellence for Sports Diagnostics and weekend warrior global product offering including athlete biomarker analytics for sports like soccer, cycling, cricket and tennis. She was also responsible for ensuring compliance with Foreign Corrupt Practices Act and local regional laws.
Previously, she served as a Senior Director and Senior Leadership Team executive at Edwards Life sciences leading several global functions including Compliance and Legal Operations, Business Excellence and Clinical Affairs. At Edwards she prioritized business transformation through digital technology, with the goal of getting products to patients faster and simplifying all touch points across the product development and launch continuum. She built an AI powered database to mine real world outcomes and reimbursement data across therapies globally.
Gaurica spent more than a decade in management consulting working for Deloitte and KPMG where she led several high profile strategic engagements including R&D optimization, operational excellence, sales and marketing strategies and M&A due diligence for life science clients.
Gaurica earned her MBA in MIS from Oklahoma City University with honors.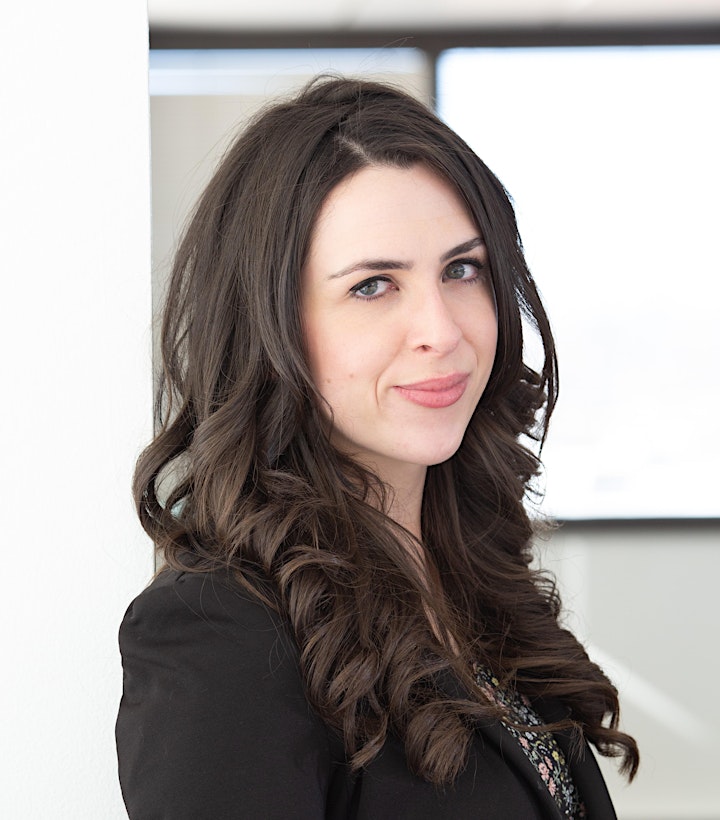 Jami Kaliebe
Vice President, Scarlet Health Delivery
BioReference Laboratories
Jami Kaliebe is responsible for delivering Scarlet Health's on-demand, on-location diagnostic service to patients, digital health organizations, and healthcare providers across the country as the Vice President of Scarlet Health Delivery. Jami brings an extensive track record of developing digital strategies, best-in-class products, services, and personalized solutions that empower patients to take control of their health. She is adept in building high-performing teams, including Scarlet operations, integrated digital marketing, Scarlet customer success and customer experience to empower customers through human-centered design, technology, innovation and digital solutions.
Prior to the launch of Scarlet Health, she led the development and launch of BioReference's consumer-initiated testing platform, and their reimagined patient portal. Jami has a passion for digital health and finding modern solutions to address each patient's unique needs.
Jami holds a Master of Health Administration from Seton Hall University and a Bachelor of Science in Business Economics from State University of New York, College at Oneonta.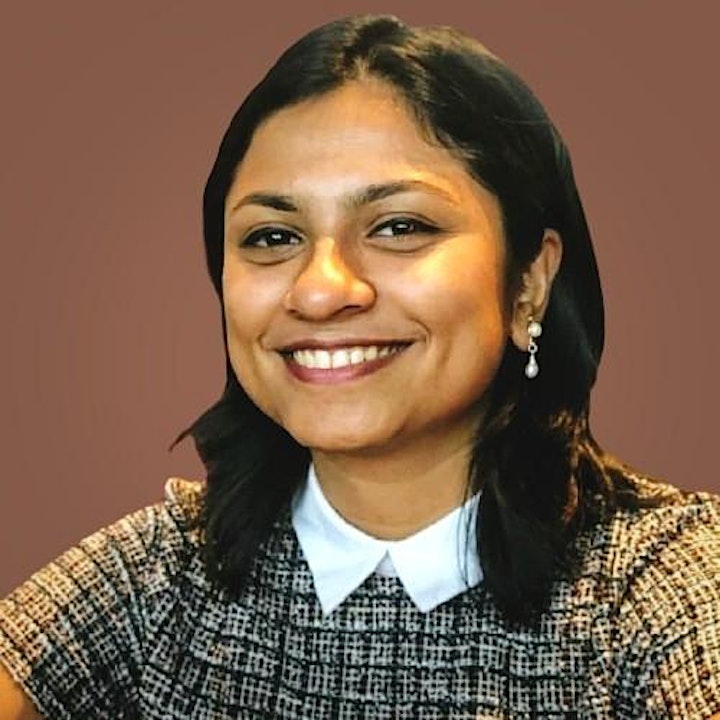 Dr. Pallabi Roy
Co Founder
DigiSwasthya Foundation
Dr Pallabi Roy (BDS, MBA) is a Dental Surgeon and the Co-Founder of DigiSwasthya Foundation. After graduating from MCODS, Manipal, she has worked with healthtech start-ups in various capacities; ranging from being the Digital Marketing Manager at a Y-Combinator start-up to being a COVID warrior at another.
Currently, Dr Pallabi leads DigiSwasthya Foundation, a non-profit organization, which works on providing accessible and affordable healthcare in rural India through phygital telemedicine centers. She is passionate about social entrepreneurship, healthtech, healthcare awareness and you can reach out to her at https://linktr.ee/Dr.PallabiRoy for a discussion around such themes.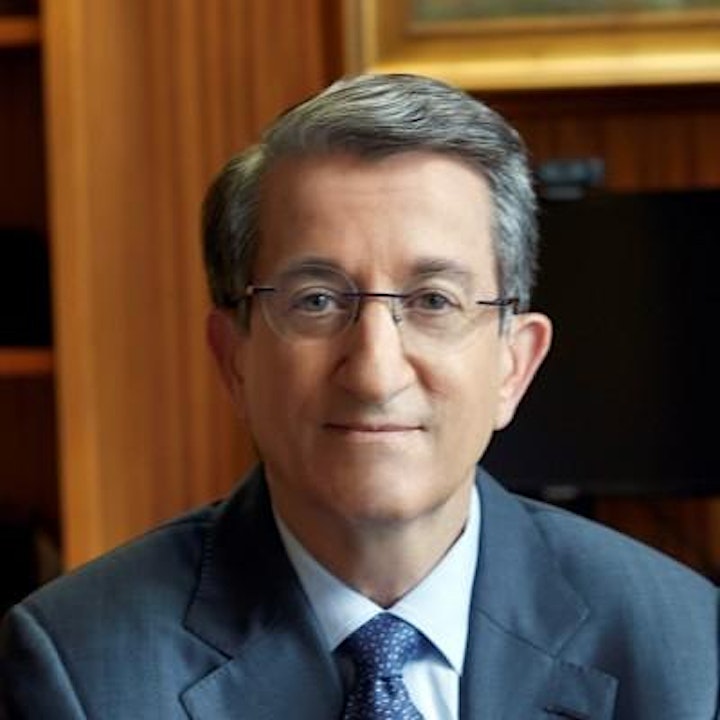 Donato Tramuto
Founder and President
Health eVillages
Donato Tramuto has nearly 4 decades of business leadership experience and is most notable for his ability to balance transactional and transformational leadership within organizations. He has launched two successful start-ups, successfully lead the turnaround of a Public Healthcare Company, and has executed innovative programs leading to sustainable business results through his Compassionate Leadership approach.
He is most notable for his success in discovering his "why" and building transformative business and innovation in healthcare. As profiled in his first book released in 2016, "Life's Bulldozer Moments: How Adversity Can Lead To Success in Life and Business," what drives him cannot often be put into words.
Donato is an infectious spirit, his positivity and vision are contagious to everyone who knows him. He is known for his deep commitment to creating better, more compassionate leaders. He is known for never meeting a stranger and is exceptionally talented at listening to understand the passion and motivation of others. In a world where we are constantly connected, intersected, and divided simultaneously, Donato offers an innovation in professionality: being open about adversity, advertising your growth, and passing on your knowledge to all those who listen.
In February 2020 and after a year of preparation, Donato stepped away from running a Public Company to focus on inspiring the next generation of leaders through his nonprofit ventures and his upcoming book on Compassionate Leadership to be released in December, 2021. He is inspired by Robert F. Kennedy and is a recipient of the prestigious RFK Ripple of Hope and the RFK Embracing His Legacy Award for his endless dedication to improving the lives of others.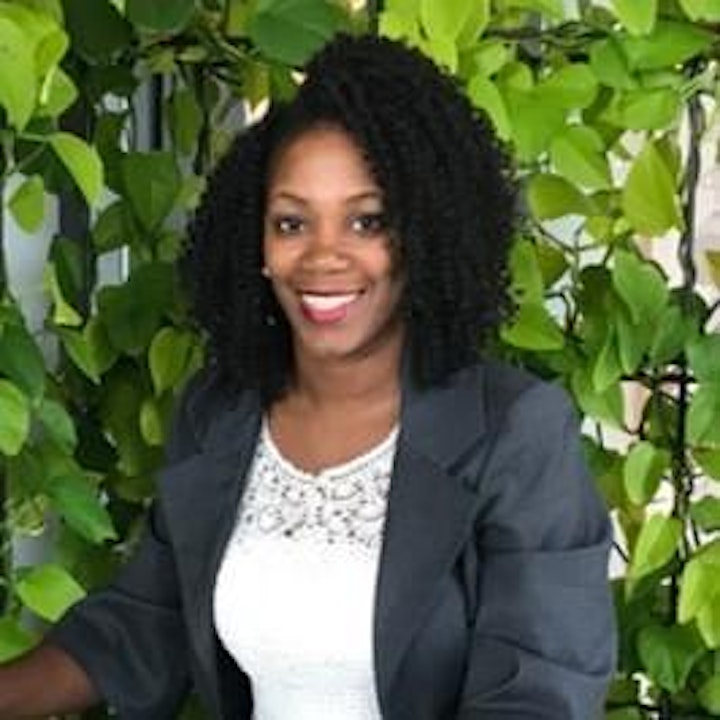 Sheila D Collins
Senior Advisor, Startup Programming
AARP Innovation Labs
At AARP Innovation Labs, I lead innovation programming to discover and engage the top health tech and fintech startups across the country who are committed to helping people age well. I curate, produce, and invest in thought leadership and conferences that are shaping the future of health, finance, and personal fulfillment.
I am a multidimensional leader with a strong track record of results and business impact across multiple brands in the Fortune 500 and nonprofit world. I am passionate about leveraging consumer insights to bring new ideas to life, solving complex problems, and delivering innovative solutions. I drive brand value by using my vast experience in digital marketing, customer experience, eCommerce, product development, p&l management, and people leadership.
Core competencies include: innovation programming, loyalty marketing , user experience, strategic partnerships, project management, people leadership
specialties: SPEAKING ENGAGEMENTS , Mobile Insiders Summit, Panelist, Key Largo, FL, The Tablet Revolution, Panelist, New York, NY, Brand Innovators E-Commerce, Panelist, New York, NY, Social Mobile Payment, Host, Orlando, FL, Mobile Marketing Strategies Summit, Case Study, San Francisco, CA, Digital Moguls, Webinar, Virtual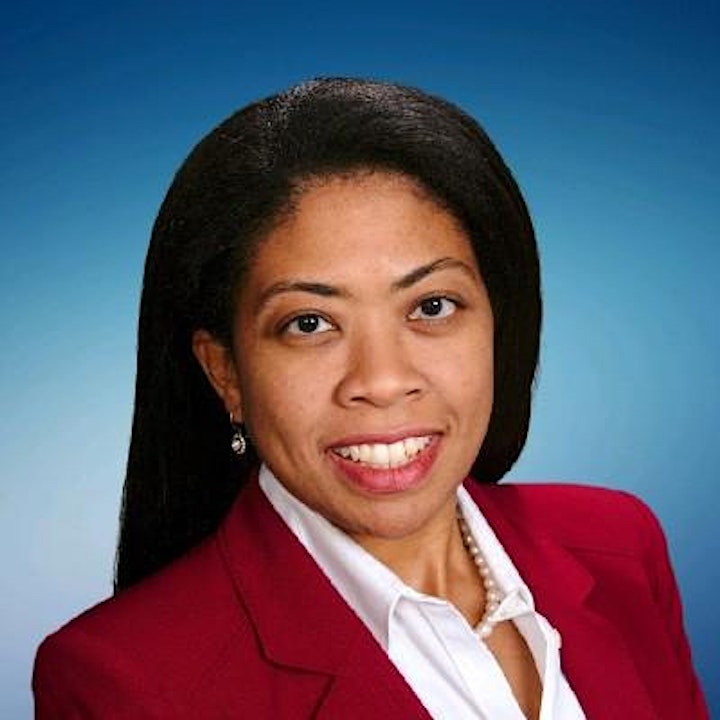 Fran Ayalasomayajula
President
REACH- Thought Leadership
For over 20 years, Fran Ayalasomayajula, executive healthcare strategist and technologist t has been dedicated to serving the interests of populations around the world, in an effort to improve the quality of healthcare, provision access to healthcare, and increase health literacy and patient engagement.
In addition to her role as the Head of Digital Health Strategy, Worldwide for HP, Inc. in which she directs the organization in the development of strategies and innovations designed to advance and deliver improved clinical outcomes and better population health, Fran is over the founder and President of Reach, a 501 (c)(3) global non-profit social impact organization whose mission is to improve the healthcare experience of both providers and patients. In previous roles, Frank worked for major health and Life Science institutions , including WHO, CDC, BMS, and UHG. Fran holds degrees in epidemiology, public health, information technology, and certifications in project and clinical trial management.
She is actively involved in community minded initiatives, such as rare disease patient advocacy, and the application of technology services for the promotion of health and racial equity, accessibility, and aging with independence and social connectedness. In 2015, Fran was contributing writer on the Fact Sheet submitted to the White House Conference on Aging, and in 2017- co-author of the LeadingAge whitepaper on Social Connectedness and Engagement Technology for Long-Term and Post-Acute Care. Presently she is spearheading Save Moms, national campaign to stop the occurrence of Avoidable maternal deaths during and after childbirth
Fran is the author of several publications on technology- enabled population health management, including best practices for the successful adoption of virtual reality in the clinical setting and global connected health innovations in Cardiology, as well as contributing author to the 2020 Academic Press book entitled " Intelligence- Based Medicine: Artificial intelligence and Human Cognition in Clinical Medicine and Healthcare", and the soon to be released 2021 HIMSS handbook of continuing Professional Development for Health Informatics Professionals, 2nd edition. Her research spans a variety of topics including measures for scaling global connected health programs, clinical empathy, technology adoption for aging well, and the deployment of digital technology for the prevention of maternal morbidity. Most recently, she conducted a number of research investigations and publications on health disparities and the use of technology during the COVID-19 pandemic.
Fran is presently a Board Member of the NHA of San Diego: Advisory Council Member of Artificial Intelligence in Medicine (AIMED); and the co-chair of the MATCH coalition. she is also a member of the Board of Directors for the Health Division of the Consumer Technology Association (CTA); an active member of the Center on Aging Services and Technologies, LeadingAge, the American Telemedicine Association, and the HIMSS Global Health Equity Network; and founder of IBHealthy 501(c)(3) which promotes community health and wellness.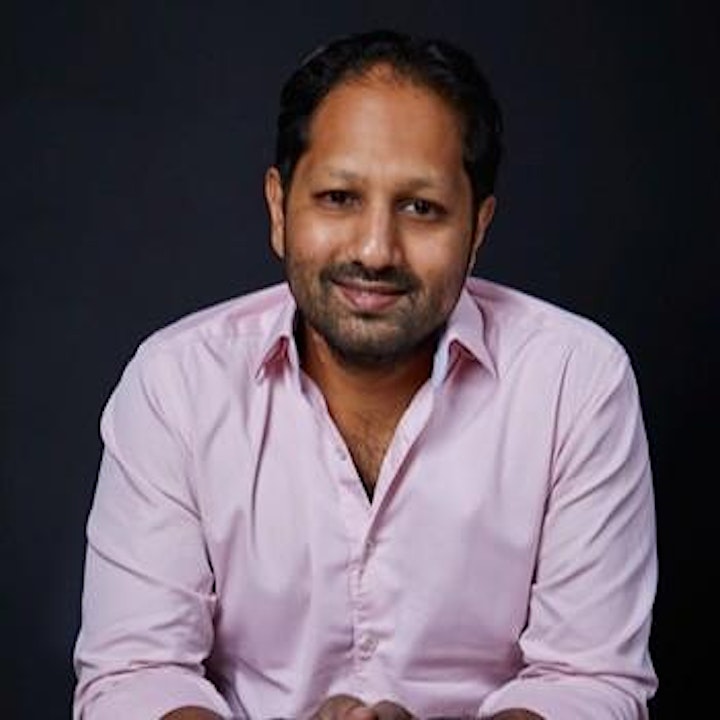 Sandeep Murthy
Partner
Lightboxx Ventures
Having pulled together the team over the last five years, Sandeep is the one responsible for keeping the machine moving as one.
As an early investor in InMobi and InfoEdge, two of India's billion dollar technology companies, Sandeep Murthy is one of the builders of India's Internet economy. And he hasn't just seen the highs and lows play out as an investor, but actually roughed it out in operational roles including one as the CEO of Cleartrip in 2006 for three years.
A dreamer from the start, who doesn't believe in choosing between "this or that" he did his undergrad in both business and engineering from the University of Pennsylvania.  Like all good Penn grads he dove into investment banking. However, since it was the height of the dot.com boom, he did it a little differently by moving out to Palo Alto, California to join CSFB Technology Group.
He teamed up with a friend to build a digital music company that was incubated by Sony Music and ended up selling the company to Sony after the Internet bubble burst. Sandeep lived the Bay Area dream for a few years before moving to New York to join InterActive Corp (IAC) the owners of Expedia, TicketMaster and Home Shopping Network where he helped launch Gifts.com. He started to explore the India technology opportunity and ultimately moved to Mumbai to manage investments for Sherpalo Ventures, a fund based out of Menlo Park in California.
Having raised over $400M from leading institutional investors, his most recent investments include Droom, Rebel Foods, Furlenco and AI-platform Embibe, which received a $185MM investment commitment from Reliance, India's internet super power. This is the largest AI investment in edtech any where in the world. Sandeep also supports platforms like Magic Bus, a non-profit organization that uses activity based curriculum to teach underprivileged kids life skills.
Most of his time is spent figuring how to make something unprecedented happen. With an all-in, nothing-held-back style, he loves diving in, getting to the heart of the matter, trying new things and getting as many people as possible involved. In a somewhat unpredictable market, Sandeep's investment success stems from a combination of deep product instinct and unconventional thinking. If you want to hear some stories of what it takes to build a consumer technology company in India, just pull up a chair and buckle up... it's been a rocket of a ride.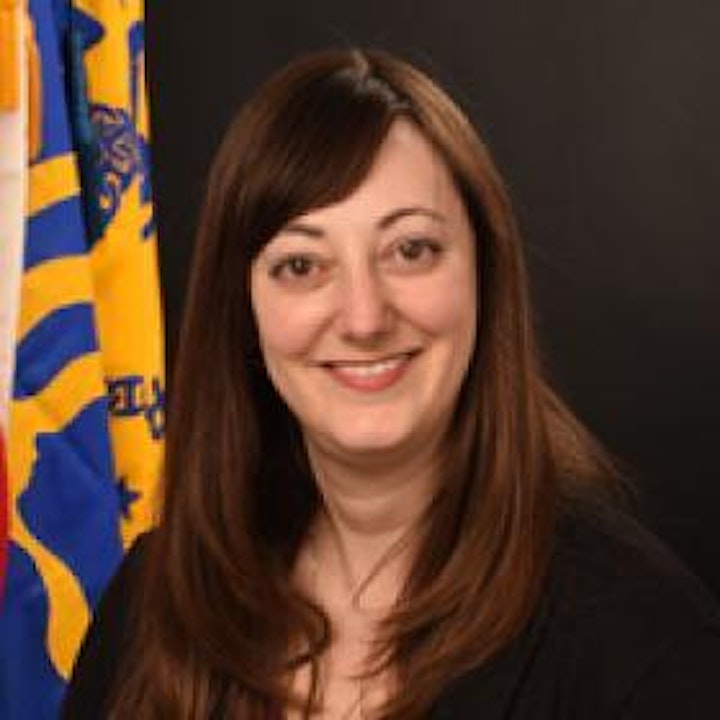 April Smith-Hirak, Ph.D.
Regional Health Administrator, Region II New York, New York
States: New Jersey, New York, Commonwealth of Puerto Rico, U. S. Virgin Islands
As Regional Health Administrator for the US Department of Health and Human Services (HHS), Dr. Smith-Hirak is responsible for public health leadership across HHS Region II and assists in policy delivery in several areas, including COVID-19, health equity, opioids, and chronic and infectious disease prevention. In addition, Dr. Smith-Hirak is responsible for the administration of the Regional Office of the Assistant Secretary for Health (OASH) programs in Minority Health and Women's Health.
Passionate about the intersection between emerging technology and population health, Dr. Smith-Hirak works to integrate novel solutions to established health challenges. Dr. Smith-Hirak has been dedicated to federal public health work since 2004 and has been with Region 2 since 2010. Before then, she worked at the Centers for Disease Control and Prevention in Atlanta where she addressed a broad range of public health areas, including policy and regulatory work in infectious diseases, nutrition and physical activity, diabetes education, environmental health policy, clinician outreach and communication, emergency response and preparedness, and public and private public health partnerships. She also served as a member of the policy team for the 2005 White House Conference on Aging.
Dr. Smith-Hirak holds a Ph.D. in Psychology from Yale University, where she conducted research with the Rudd and PACE Centers, focusing on Social and Health Psychology. Her dissertation research focused on issues surrounding obesity stereotyping, stereotype transfer, and discrimination. Other areas of her graduate research included the relationship between health and positive coping skills. She completed her undergraduate degree in Psychology at Ithaca College in Ithaca, New York where she researched the longevity of personality traits across childhood and adolescence.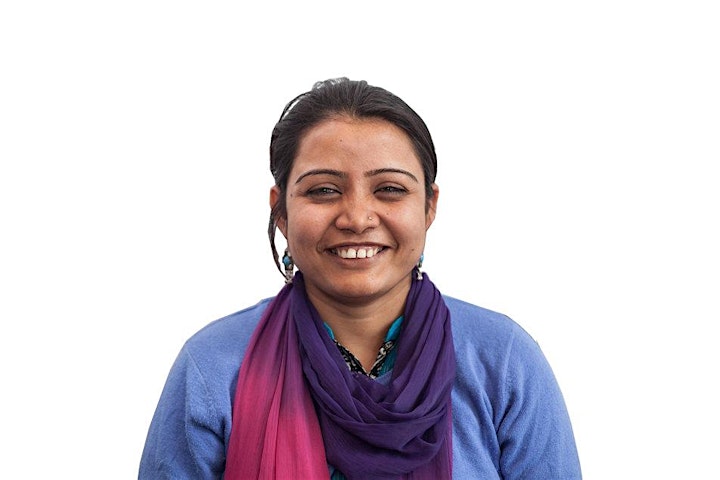 Salina Khatoon
Innovation Fellow
Ex-UNHCR
I am addressing the challenge of how we can strengthen the medical nighttime emergency services for refugees from Bhutan in Nepal.
The Association of Medical Doctors in Asia (AMDA) with the support of UNHCR is providing nighttime emergency medical services through the emergency unit of the primary health care centre in each camp to address the emergency medical needs of refugees at night. Nighttime medical emergency services are run by medical assistants who need technical support from the camp medical officer to provide disease-based treatment to the refugees in the camps. However, the camp medical officer is only available during the day. Even though we've run several awareness programs in the camps to encourage refugees to visit the health centre during the day for non-emergency services, there are still many refugees (on an average 5,556 per month) who visit the health centre at night. This is because many of them work outside of the camp during the day, and can only visit the health centre after work. Because there aren't skilled medical experts working during the night, about 30% of the cases that can be treated at camp level are referred to a hospital. This ultimately increases the medical referral health costs. We need to find a creative response to strengthen the nighttime medical emergency services by maximizing the available resources.
I want to find a solution to this challenge because healthcare is a prioritized need for refugees, as it is for everyone.
If we could enhance the capacity of nighttime medical emergency staff so that they could manage non-emergency cases in the camp health centre we'd be able to provide refugees with a higher quality of healthcare within their own camp environment. This in turn will save them the time and effort required to visit a referral hospital for repeated problems, and reduce overall healthcare costs.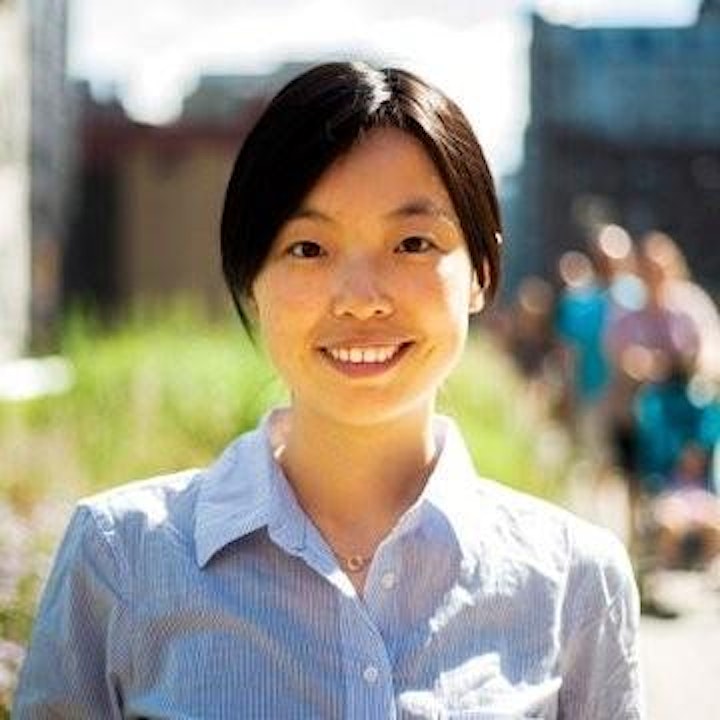 Jing Dong
Professor
Columbia Business School
Jing Dong is an Assistant Professor in the Decision, Risk, and Operations division at the Graduate School of Business, Columbia University. Her primary research interests are in applied probability and stochastic simulation, with an emphasis on applications in service operations management. Her current research focuses on developing data-driven stochastic modeling to improve patient flow in hospitals.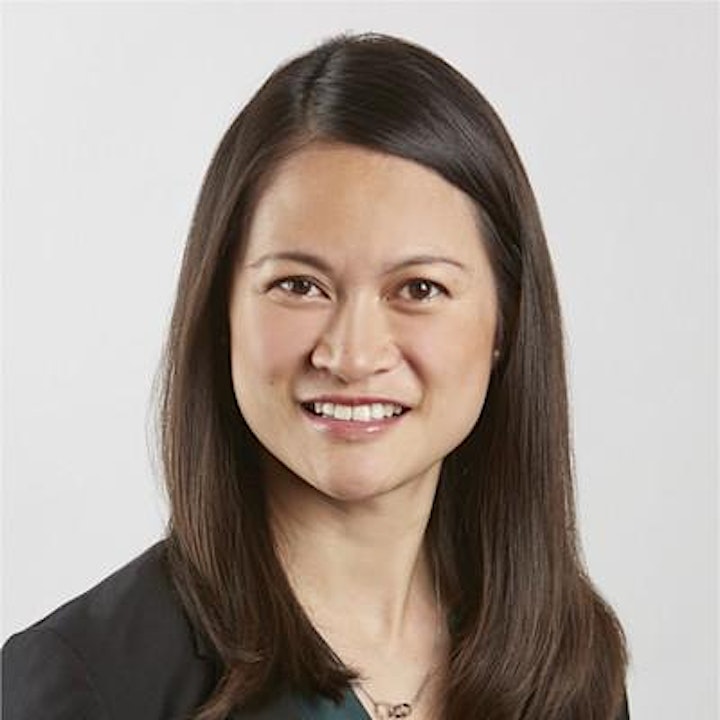 Carri Chan
Professor
Columbia Business School
My research focuses on combining statistical and econometric approaches with mathematical modeling to develop data-driven, evidence-based models for improving healthcare delivery. Much of my work considers the management of patient flow through hospitals. I have collaborated with a number of hospital systems including Kaiser Permanente Northern California, Montefiore Medical Center, and NY Presbyterian. My research has been supported by grants from the NSF and AHRQ and has received recognition in a number of best paper competitions. I currently serve as one of the Department Editor's for the Healthcare Management department at the journal, Management Science.
I am also the Faculty Director of the Healthcare and Pharmaceutical Management Program. In this role, I work closely with our students, alumni, as well as industry and clinical partners to guide and build the Program's various initiatives.
Feel free to connect. If you do, please send me a quick note telling me a little bit about yourself and why you're reaching out.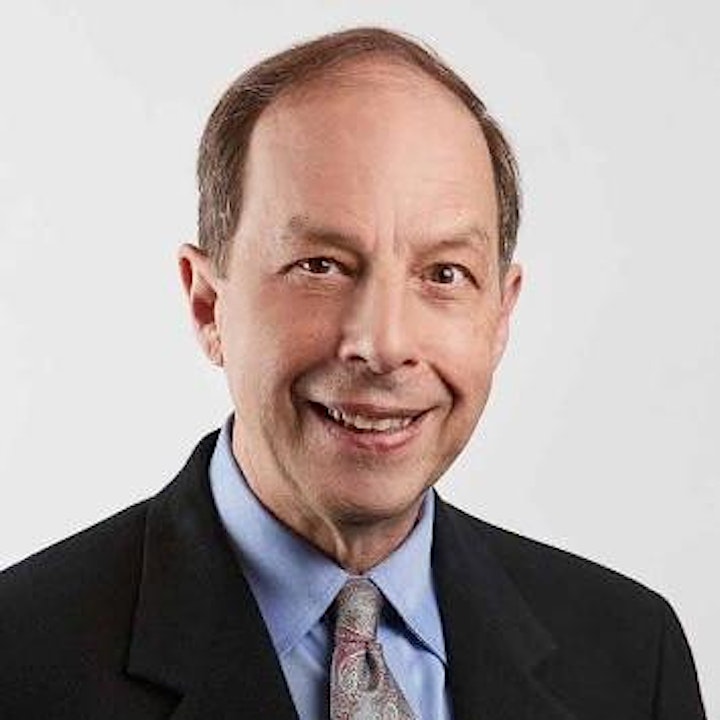 Frank R Lichtenberg
Professor
Columbia Business School
Frank R. Lichtenberg is Cain Brothers & Company Professor of Healthcare Management in the Faculty of Business Economics at the Columbia University Graduate School of Business; a Research Associate of the National Bureau of Economic Research; and a member of the CESifo Research Network. He received a BA with Honors in History from the University of Chicago and an MA and PhD in Economics from the University of Pennsylvania.
Mr. Lichtenberg previously taught at Harvard University, the University of Pennsylvania, and Ecole Polytechnique. He has served as an expert for the Federal Trade Commission, the U.S. Dept. of Justice, and state Attorneys General, and has testified before Congress. He has worked for several U.S. government agencies, including the Department of Justice, the Congressional Budget Office, and the Census Bureau, and been a visiting scholar at the Wissenschaftszentrum Berlin, the University of Munich, and elsewhere.
Some of Professor Lichtenberg's research has examined how the introduction of new technology arising from research and development affects the productivity of companies, industries and nations. He has performed studies of the impact of pharmaceutical innovation on longevity, the effect of computers on productivity in business and government organizations, and the consequences of takeovers and leveraged buyouts for efficiency and employment. His articles have been published in numerous scholarly journals and in the popular press. His book Corporate Takeovers and Productivity has been published by MIT Press.
He was awarded the 1998 Schumpeter Prize for his paper, Pharmaceutical Innovation as a Process of Creative Destruction; the 2003 Milken Institute Award for Distinguished Economic Research for the paper, Pharmaceutical Knowledge-Capital Accumulation and Longevity; and Research!America's 2010 Garfield Economic Impact Award for the paper, The effect of new cancer drug approvals on the life expectancy of American cancer patients, 1978-2004.
He has been awarded research fellowships, grants, and contracts by the National Science Foundation, the World Health Organization, the National Institute of Standards and Technology, Merck and Co., the Fulbright Commission, the Brookings Institution, the Alfred P. Sloan Foundation, The German Marshall Fund, the American Enterprise Institute, and other organizations. He has served as a consultant to private organizations and government agencies including the Securities Industry Association, Pfizer, Inc., the Community Preservation Corporation, the RAND Corporation, the New York City Water Board, Touche Ross and Co., The Walt Disney Company, McGraw-Hill, and the National Pharmaceutical Council. He is an affiliate of the economics consulting firm Analysis Group.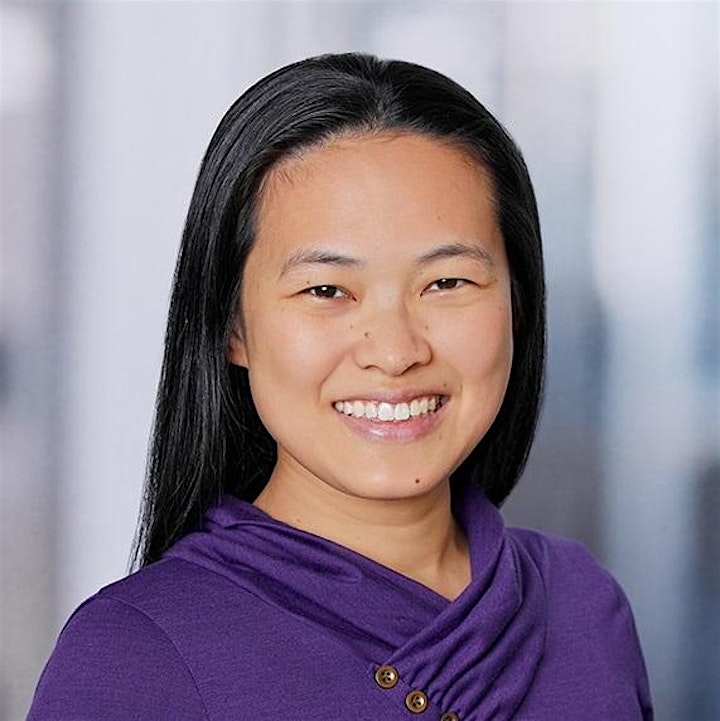 Dr. Wen Dombrowski
Chief Convergence Officer
CATALAIZE
Dr. Dombrowski is a geriatrics physician executive with a unique perspective bridging Clinical, Technical, Business, Design, Ethics, Policy, Movement and Arts expertise. She is passionate about building ecosystems, connecting needs to resources, addressing root causes of complex systems problems, and impacting culture change.
As principal of CATALAIZE, she uses experience design, group facilitation, human-centered design thinking, critical analysis and synthesis, data analytics, technical expertise, and interdisciplinary collaboration to innovate experiences, product-service development, and workflow efficiency. She also creates technology-enabled services, business models and care models to improve the lives of populations with complex medical and social needs -- including older adults, people with disabilities, chronic illnesses, grief/trauma, and urban poor.
Previously CIO+CMIO for state-wide homecare and community health provider, strategy CTO for large health system's Value-Based Care initiatives, Clinical Informatics Director at multi-specialty network of community clinics, and Medical Director for Medicare Advantage and Medicaid LTC insurance company.
Dr. Dombrowski is regularly invited to keynote and speak at international conferences on topics spanning from futurist vision to how to operationalize new developments in technologies, health/aging innovation, AI ethics, social engagement, and workforce development.
Connect at https://linkedin.com/in/WenDombrowski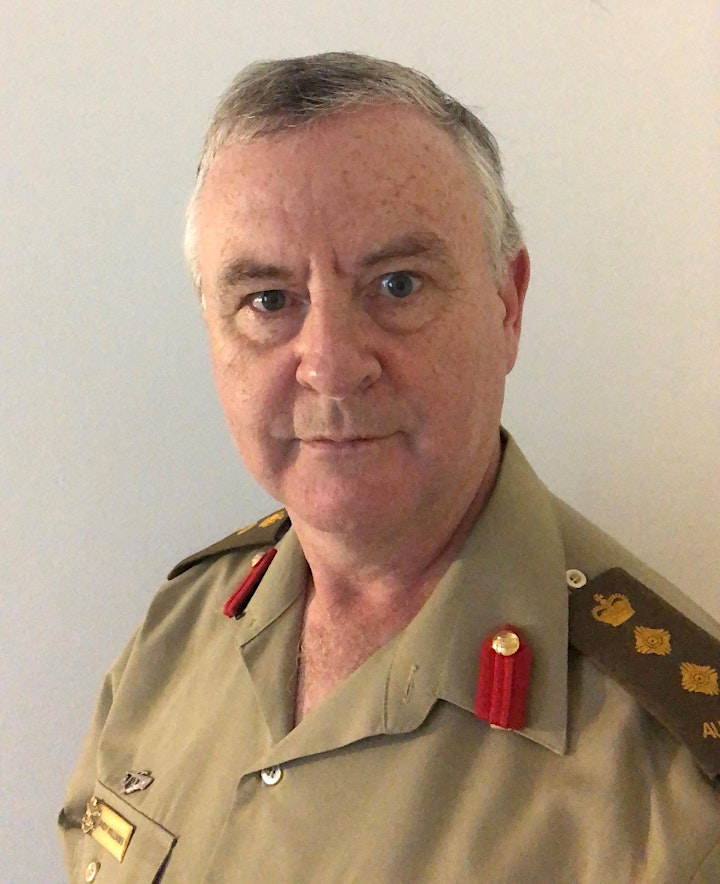 Andrew Williams
Chief, Medical Support Section
United Nations
Andy Williams has worked in health care for over 40 years, including 35 years as a military officer in both the British and Australian Armies. He is currently seconded form the Australian Army to the Headquarters United Nations in New York as the Chief of the Medical Support Section responsible for medical logistics in support of over one million UN employees and their dependants in 183 countries.
VIP Benefits Include:
Exclusive VIP Networking Opportunity
Priority Access to Event Recordings
Transcription of the Proceedings
*Media Disclosure
HITLAB reserves the right to use any photograph/video taken at any event sponsored by HITLAB, without the expressed written permission of those included within the photograph/video. HITLAB may use the photograph/video in publications or other media material produced, used or contracted by HITLAB including but not limited to: brochures, invitations, books, newspapers, magazines, television, websites, etc. You are agreeing the media policy upon entering the event; further details are available at the event or at hitlab.org/media-disclosure.
Organizer of Digital Health and Human Rights Symposium