Digital Health Adoption: Barriers and Regulatory Challenges
About this event
Join HITLAB on Thursday, June 24th for the Sixth HITLAB Symposium of 2021, taking place from 11:00am to 2:00pm EST. HITLAB presents an orchestra of digital health experts presenting in rapid succession, sharing the most recent developments in the advancement of digital health solutions.
In addition to panel discussions and keynotes from leading digital health experts, attendees can expect major announcements from digital health founders and venture funds which will affect the development of digital health solutions for years to come.
This three-hour digital health conference and expo will arm you with the insights necessary to prepare your healthcare and life science organization for 2021 and beyond.
Join Columbia Business School, Merck Global Health Innovation Fund, Curio, Eperture, RememberStuff, Medocity, HealthX, LiveCare, Medidata, NY Presbyterian, AstraZeneca, Ellipsis Health and hundreds others for this massive digital health symposium.
RSVP Here.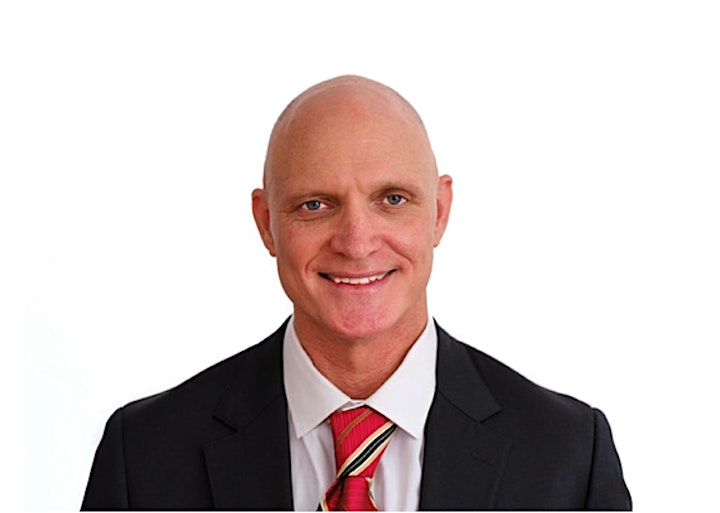 Paul Sonnier
Digital Health Expert
PA Consulting
Paul Sonnier is an author, speaker, technologist, and social entrepreneur, who has spent over a decade educating global stakeholders on digital health and helping to catalyze its positive impact on society. In his book 'The Fourth Wave: Digital Health', Paul details how the convergence of the digital and genomic revolutions with health, healthcare, living, and society is driving a new, fourth great era of human progress. Paul speaks frequently at conferences and corporate events, moderates a recurring panel entitled "The Fourth Wave with Paul Sonnier" in HITLAB's monthly symposia series, publishes a popular newsletter, and is founder of the 80,000+ member Digital Health group on LinkedIn, which he founded in 2009.Paul is a guest lecturer at Columbia Business School's Executive Education Program in Digital Health Strategy, has previously served as a member of the World Economic Forum (WEF) Global Agenda Council on Digital Health, and was a judge in the Nokia Sensing XPRIZE Challenge.
In a career spanning more than two decades in high technology industries, Paul's roles include serving on the Strategic Advisory Board for Pathway Genomics Corporation and working as Vice President of Partner Development for the Wireless-Life Sciences Alliance. He also has extensive experience in large scale systems integration (Boeing Commercial Airplanes), program management of R&D for wireless, implantable medical devices (Calypso Medical Technologies, acquired by Varian Medical Systems), and oversight of consumer cellular/mobile phone development programs (Motorola).
At PA Consulting, Paul focuses on partnering with clients to strategically leverage technology and new business models, enabling them to lead in this new, fourth era of technology-driven human progress.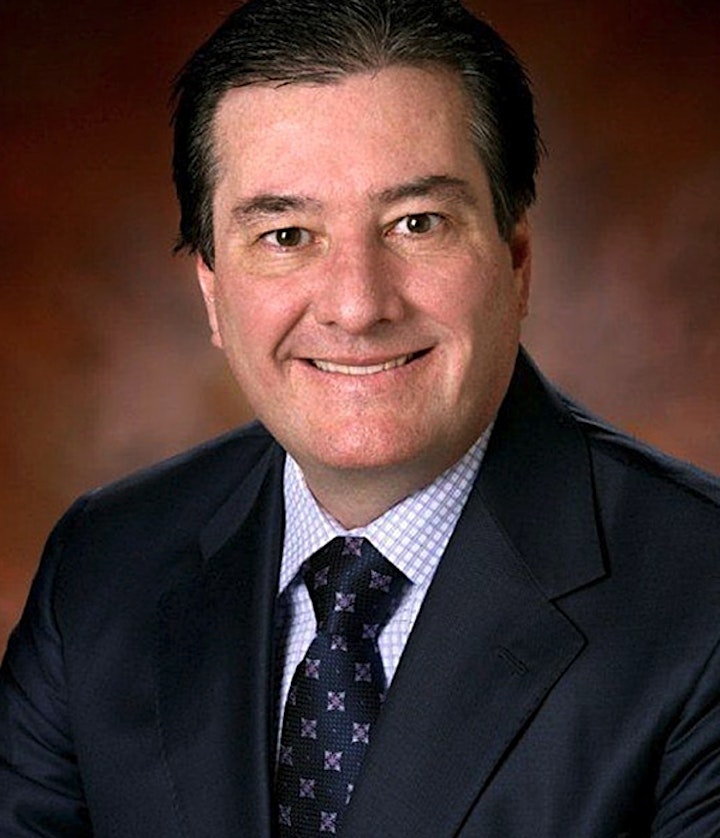 Bill Taranto
President & General Partner
Merck GHI Fund
Bill Taranto is the Founder and President of the GHI Fund and responsible for all areas of investing. Bill has more than 30 years of health care experience including over 20 years of healthcare investing. In addition to his experience in venture investing, Bill has more than a decade of management operations experience. Today Mr. Taranto is a member of the Merck Innovative Ventures Board, a group that manages the identification and funding of portfolio businesses; and is also Chairman of the GHI Fund LLC Management Board. Prior to joining Merck, Mr. Taranto spent 18 years at Johnson & Johnson in various venture capital, marketing, sales and business development roles. Before J&J, Mr. Taranto spent eight years in investment banking. Mr. Taranto has a Bachelor of Business Administration from St. Bonaventure University.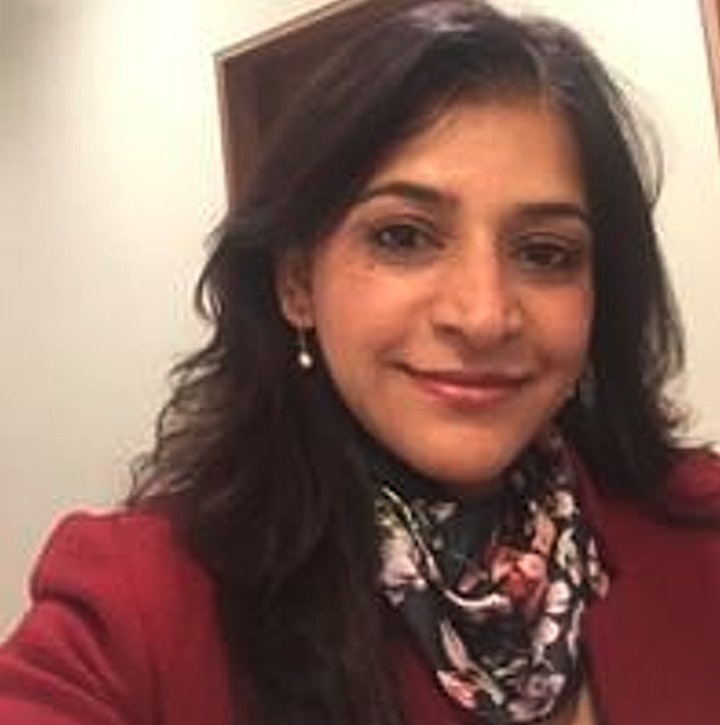 Dr. Shailja Dixit
CEO
Curio Digital Therapeutics
Dr. Dixit is a Physician Executive with more than 20 years of experience in the healthcare and life sciences industry. She has been in executive leadership at Sanofi, Allergan, and GE and has been responsible for launching a number of innovative medicines. She was voted innovator of the year at GE in 2008, nominated as a Top 50 Thought Leader in "Big Data" in Life Sciences in 2016, and featured in the Pharma Executive Magazine cover-page article "Real-World Evidence: From Volume to Value" (Oct 13, 2016). Shailja has built and has had successful exits with many projects.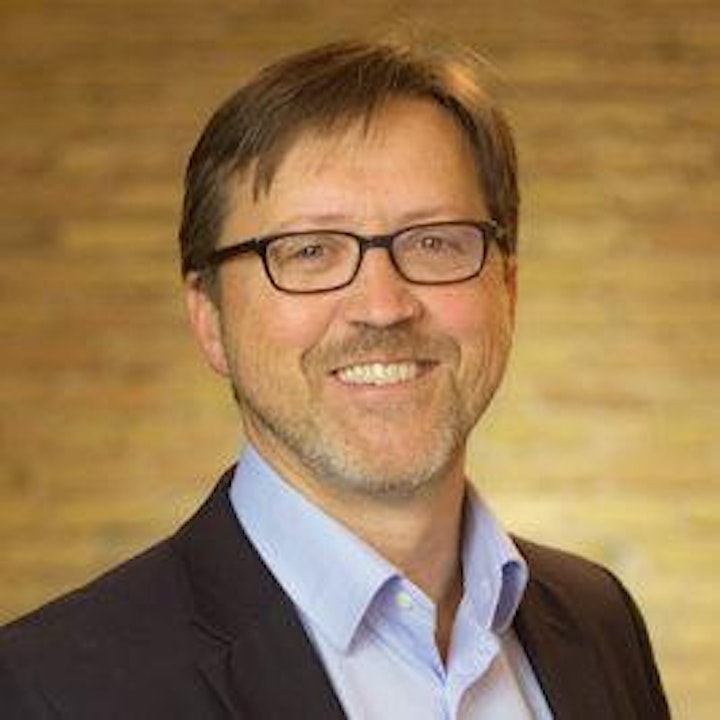 Darin Brannan
CEO
ClearDATA
A highly successful tech entrepreneur and prior venture capitalist, Darin is passionate about improving healthcare. Prior to joining ClearDATA, he founded Web.com, a leading Cloud Computing/SaaS provider. He raised $65M from top VC firms, grew the company to 700-plus employees and achieved a successful IPO, and recently valued at $2B.
Prior to Web.com, Darin founded Verio, which grew to $325 million in revenue, a successful IPO of $1.2B market value, and sold shortly thereafter for $5.5B cash to NTT Data. Darin also helped launch VIANet, an international version of Verio that was valued at $3.5B when it went public.
Darin honed his skills in building start-up companies while working as a venture capitalist at Norwest Venture Partners and Burr, Egan, Deleage & Co., where he sourced, invested, and helped guide a dozen start-ups that were successfully acquired or went public.
Darin holds a M.B.A. in International Studies from the University of Hartford and a B.S. in Business Administration and Aviation from Embry-Riddle Aeronautical University.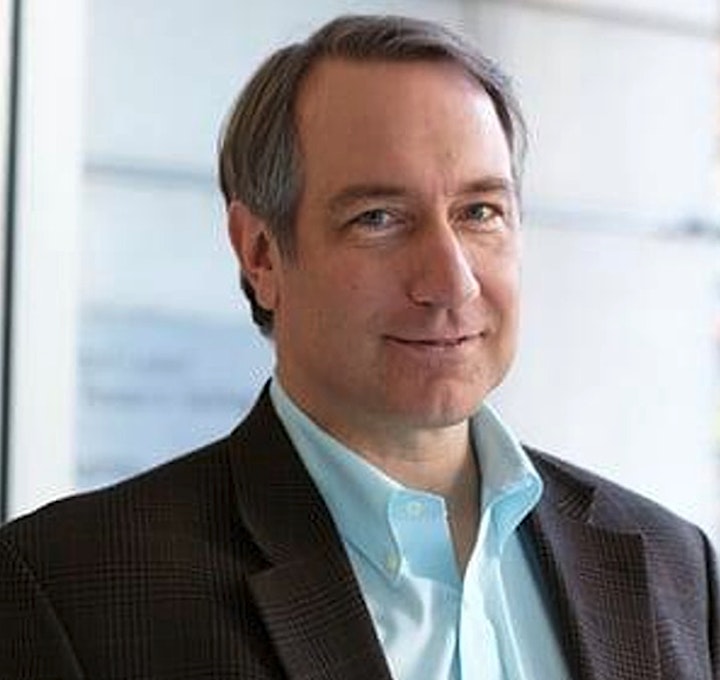 Stan Kachnowski, MPH PHD
Chair
HITLAB
Professor Stan Kachnowski, PhD MPA CSEP, an Oxford trained researcher, has taught over 5,000 students from Columbia University, IIT-Delhi, and Quinnipiac College. His teaching and research over the past 25 years includes educating graduate level and executive students on 4 continents and conducting extensive studies on the efficacy and diffusion of digital health, including electronic data capture, ePRO, wearables, and predictive algorithms.
Professor Kachnowski has authored over 200 peer-reviewed papers and presentations for national and international journals and societies in digital health development, management, and diffusion. He was selected as a Fellow to CHIME in 1998. In 2003 he received a letter of commendation for teaching excellence from the Dean of the School of Public Health at Columbia University. Professor Kachnowski was named a Fellow to England's Royal Society of Medicine for his research demonstrating the outcomes effectiveness of using the Palm Pilot in managing haemophilia patients in 2005. Professor Kachnowski has received grant funding from a wide ranging groups of sponsors, including over a dozen nations, AARP, WHO, USAID, Gates and Dell Foundations, and most of the top 20 global life science companies. Over the past 25 years he has also served as interim CTO for life science organizations, including Eyetech and Oncology.com. He currently serves on the Board of Directors for Oursmedicina, The Hudson Center for Health Equity, and Aptus Health.
Professor Kachnowski holds Bachelors and Master's Degrees from the University of Vermont, and a Doctorate from the University of Oxford.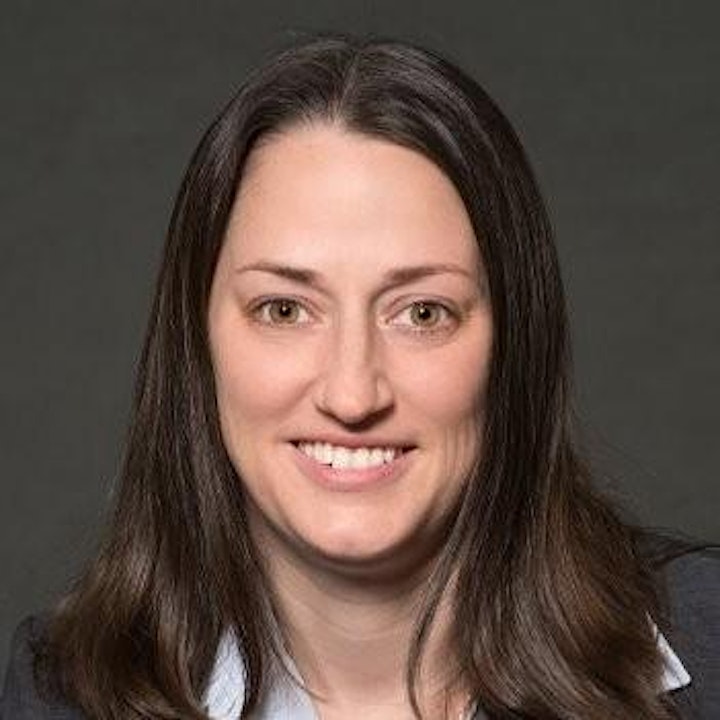 Sarah Emond
Executive Vice President and Chief Operating Officer
Institute for Clinical and Economic Review ( ICER)
With over 20 years of experience in the business and policy of health care, Sarah leads the strategic planning and operations of ICER as Executive Vice President and Chief Operating Officer. In that role, she is responsible for overseeing ICER's public programs, communications, operations, and finances.
Prior to joining ICER, Sarah spent time as a communications consultant, with six years in the corporate communications and investor relations department at a commercial-stage biopharmaceutical company, and several years with a health care communications firm. Sarah began her healthcare career in clinical research at Beth Israel Deaconess Medical Center in Boston.
A graduate of the Heller School for Social Policy and Management at Brandeis University, Sarah holds a Master of Public Policy degree with a concentration in health policy. Sarah also received a bachelor's degree in biological sciences from Smith College. Sarah serves as a member of the Board of Advisors to the Heller School, and is a past fellow of the Boston Chapter of the New Leaders Council. Sarah recently learned to ski and is proud that she hasn't broken any bones doing so, and has completed seven half-marathons since she took up long-distance running in 2013.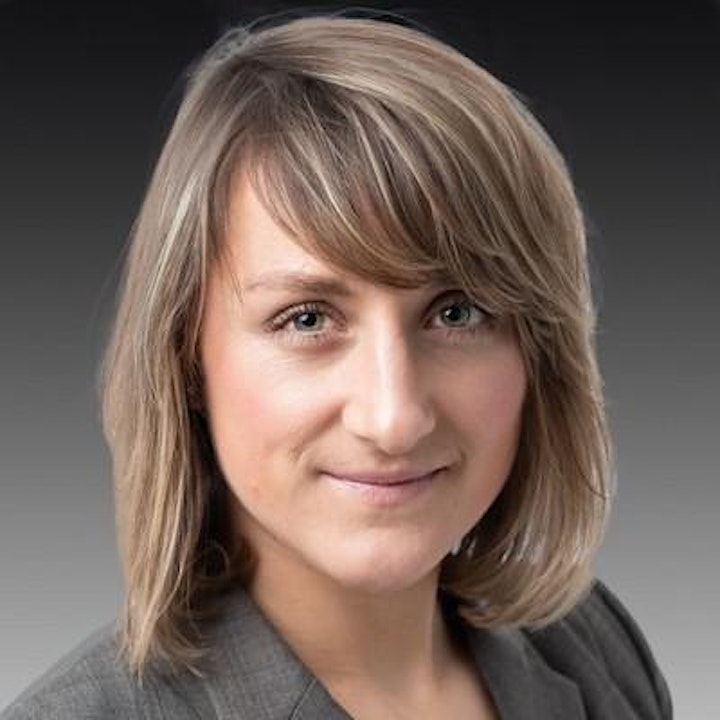 Nicole Batista
Director, Digital Health Regulatory Affairs
MCRA
Ms. Batista has over eight years of experience and expertise in the healthcare arena. She possesses expertise in engineering research and regulatory affairs for digital health technologies and cardiology devices. Ms. Batista provided oversight of a wide range of cardiac diagnostic devices including, but not limited to, Automatic External Defibrillators (AED), Implantable Cardiac Monitors, Holter Monitors, Patch Devices, 12-Lead ECGs, Patient Monitors, Wearable Technology, Irregular Rhythm Detection Algorithms, and Clinical Decision Support Algorithms.
Ms. Batista contributed to the development and implementation of several transformative policies at the FDA. Notably, Ms. Batista participated in the testing and development of the Digital Health Precertification Program, including the Streamlined Review Program and the Excellence Appraisal process, and the implementation of the Final Order to require PMAs for AED products.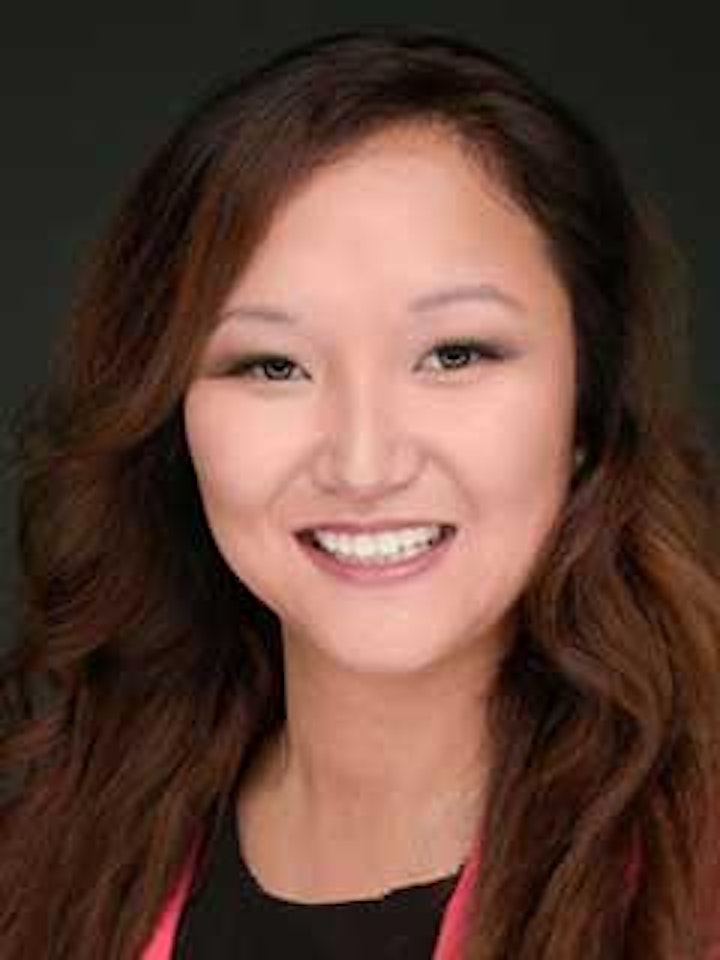 Krysti ( Lan Chi) Vo, MD
Medical Director of Telehealth Psychiatry & Behavioral Health Sciences
Children's Hospital of Philadelphia
Dr. Vo is a physician committed to addressing challenges faced by individuals with psychiatric and neurodevelopmental disorders. Her focus is on characterizing and understanding the pockets of need in the healthcare delivery systems and using advocacy and medical innovation to address those needs. She is an entrepreneur with direct experience at the intersection between healthcare and technology. Her aim is to improve the quality of life for patients and their families by combining evidence-based research with technology and design to implement effective and impactful clinical solutions.
Dr. Vo has received research support from federal sources and nonprofit foundations. She has received more than 20 awards, including from the Substance Abuse and Mental Health Services Administration, the American Psychiatric Association (APA), and the American Academy of Child and Adolescent Psychiatry (AACAP). She previously served on the Board of Directors of AACAP and the Georgia Psychiatric Physician Association.
Dr. Vo currently serves as the APA Assembly Representative of the Asian American Caucus and has worked with other minority and underrepresented representatives to advocate for issues related to police brutality, health disparities, diversity, and inclusion on a local and national level.
Dr. Vo's experiences in technology include consulting with eClinicalWorks and APA PsychPRO Registry, developing digital health startups, and participating in a fellowship with Mount Sinai Innovation Partners. She currently serves on the AACAP Health Information Technology Committee and Telepsychiatry Committee, and she previously served on APA Council of Quality Care and Committee on Mental Health Technology.
During her free time, Dr. Vo serves as a consultant and adviser, providing clinical and business development expertise to startup digital health companies. She also serves as an adviser for DreamIT Ventures, a fund and growth program focused on startups with revenue or pilots that are ready to scale.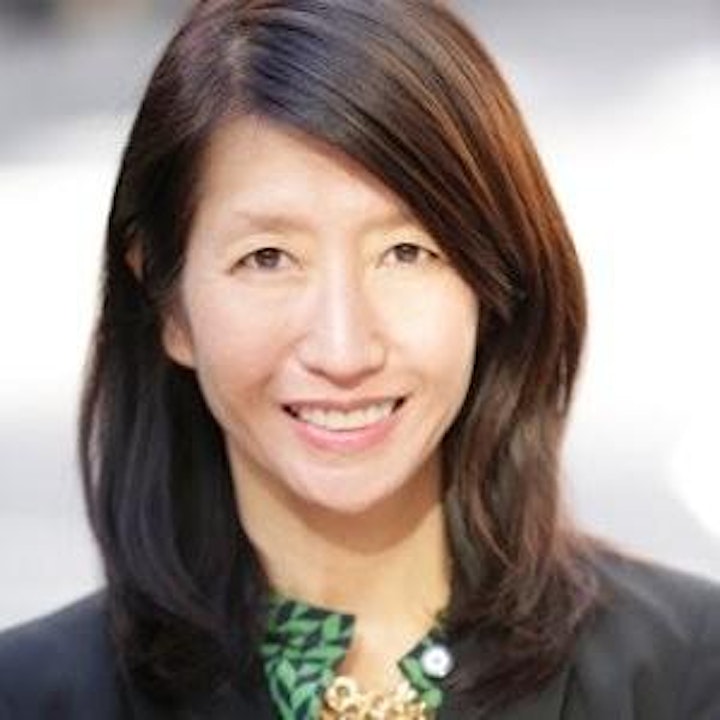 Eliza Ng
Chief Medical Officer
Curio Digital Therapeutics
Dr. Ng is a board-certified Physician Executive with almost 20 years of diverse experience, including leadership roles in integrated delivery systems and managed care organizations. Her areas of expertise include population health, clinical integration, telemedicine applications, payment models reform, and cost containment. Her notable innovations include pioneering the nation's first insurer-based CDC-certified Diabetic Prevention Program, building a digital maternity-behavioral health integrated care management program in a private/provider partnership, and designing and implementing a retail care coordination model in New York City.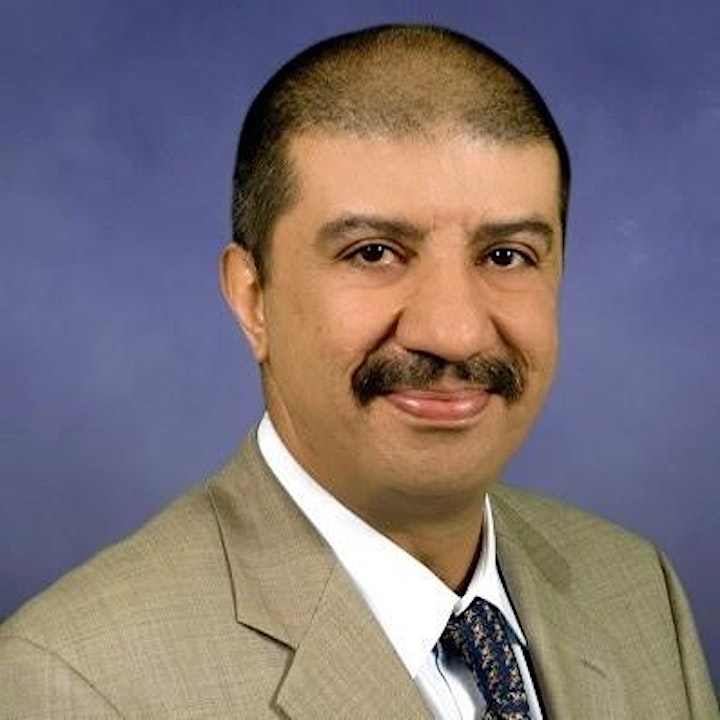 Raj Kaholi
VP Global R & D
Colgate- Palmolive
Raj is responsible for leading the Colgate Palmolive Global Technology organization to drive innovation across the Personal Care and Home Care Categories. In addition he is building the strategies and capabilities for Global Technology to deliver the future needs of the organization. This includes a comprehensive approach to deliver competitive innovations across eCommerce and further optimize the external search and adoption of new technology platforms.
Previously Raj was Vice President of Global Oral Care where he led groups including Product Development, Early Research, Clinical Research and Flavor Development. He drove renewed focus on Colgate's major toothpaste brands with powerful new technologies to deliver an innovation stream across multiple brands.
Raj joined Colgate in the United Kingdom in 1987 focused on the development of Personal Care products for the European Division. In 1993 he moved to the US to lead Global Oral Care Therapeutic Product Development where he oversaw the development of several new toothpastes and mouthwashes that were launched across the globe.
In 1997 Raj moved to India to design and set up a world class multifunctional Research Center, the first of its kind in the developing world for Colgate. In 2000 he was promoted to head up the Asia Global Research and Technology Centers, during which he oversaw the establishment of a center in China.
In 2003 Raj returned to the US to lead the Oral Care Product Development group, subsequently growing to the position of leadership of the entire category.
Raj holds a bachelor degree in Chemical Engineering and a PhD in Applied Chemistry from the University of Aston in Birmingham, England.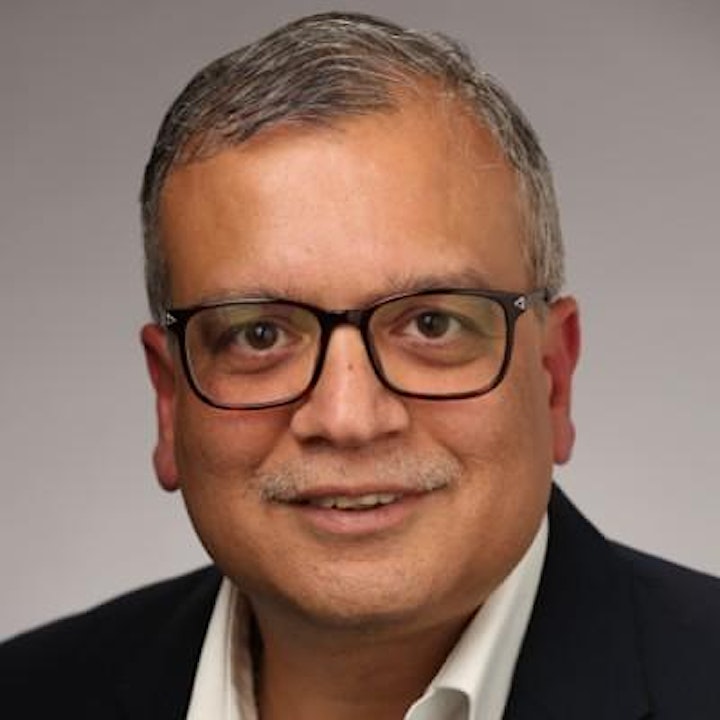 Amit Phadnis
GE Officer, Chief Digital Officer
GE Healthcare
Amit Phadnis is Chief Digital Officer of GE Healthcare, responsible for the company's digital strategy. With his global digital team, Amit works to enable the company's vision for Precision Health by creating an industry-leading digital platform, including Cloud, Edge, device software infrastructure, data strategy, SAAS enablement, artificial intelligence and analytics capabilities.
Most recently, Amit was the Vice President and Chief Technology Officer for GE Healthcare Imaging, where he drove digitization, software, digital and cross-modality initiatives across the Imaging business. Amit joined GE Healthcare from Cisco Systems where he was the India Site Leader and Senior Vice President of Engineering for the Core Software Group, leading product development activities across routing, switching and wireless areas. Amit holds more than 25 U.S. patents in the Networking and Communications space. Prior to working at Cisco Systems, Amit held leadership roles at Motorola, Tata Elxsi and Silcom Automation Systems.
Amit has a master's degree in electronics and communication from the Indian Institute of Science.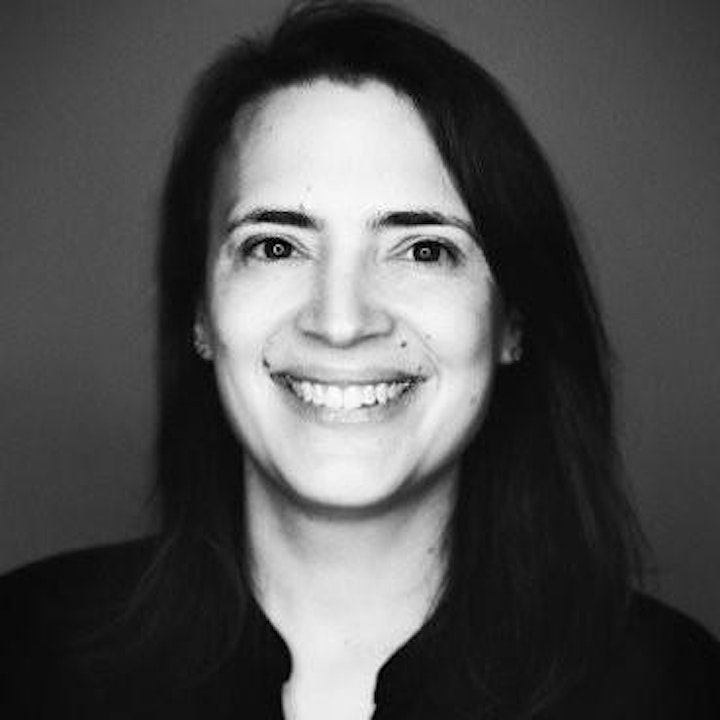 Jessica Saperstein
Head of Customer Experience & Consumer Marketing
Novartis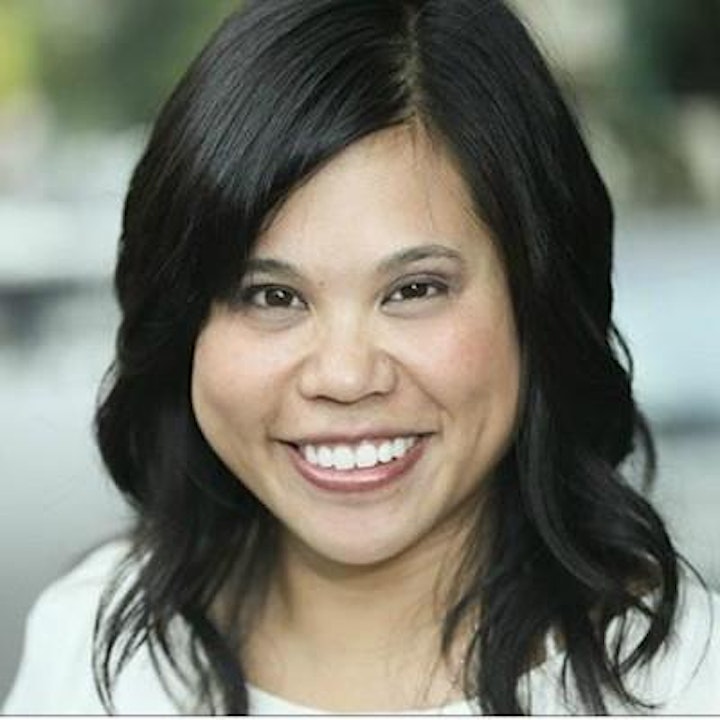 Elizabeth Lee
Global Digital Product, Strategy & Marketing Leader
PA Consulting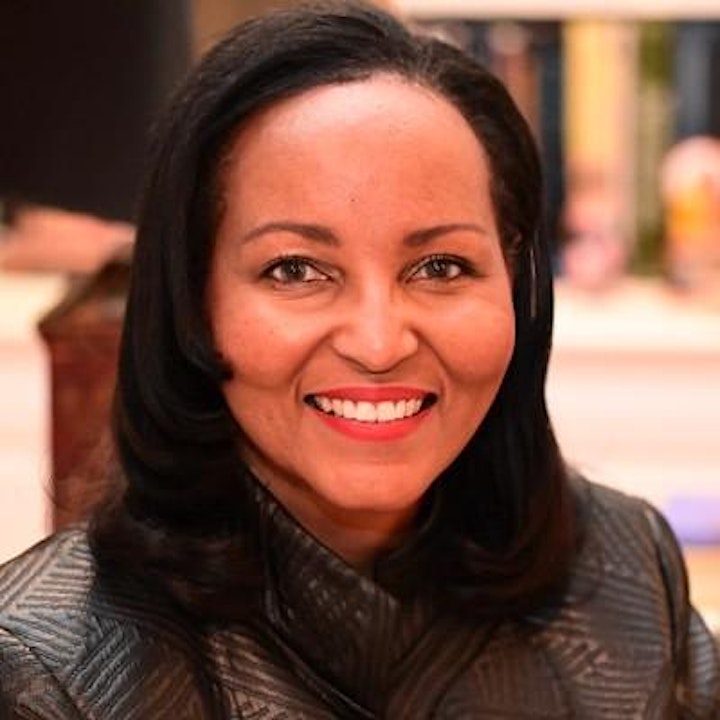 Sandra Stratford
Chief Medical Officer
Raytheon Technologies
Sandra Stratford, MD, MSc is a corporate occupational health executive specializing in employee health, well-being, and safety with expertise across technology, manufacturing, and defense industries. Dr. Stratford's vision is to improve the health of employees and their families through programs and services that support all life stages and address social determinants of health. Her goal is to use innovative technologies and data analytics to forecast employee needs and assess resilience, align benefits, provide global 24/7 access and transform company culture. As the former Chief Medical Officer and head of Global Health Resources for the Raytheon Company, she led its health centers, health policy and compliance, crisis management and health risk communication, international case management, and business support. In addition, she directed medical accommodations and fitness for duty, executive health, well-being (wellness, worklife, and Employee Assistance Program), and related operating plans and service level agreements for 70,000 employees.
Dr. Stratford serves as a Trustee for the Dana Farber Cancer Institute where she co-chairs the Community Programs Committee. She is an Advisor for the Museum of Fine Arts of Boston and a former member of the Foundation Board of the Dimock Community Center of Boston and the Museum of Science Board.
Dr. Stratford received her MD from the Hahnemann University School of Medicine and a BS Degree in Biology from Yale University. She completed her occupational medicine residency and MSc in Community Medicine at Mount Sinai Medical Center in New York. She completed her internal medicine residency at the Albert Einstein Medical Center in Philadelphia. She holds certificates in Digital Health Strategy and Corporate Governance from Columbia Business School Executive Education.
Dr. Stratford was awarded the National Medical Fellowship's Corporate Citizen Award (2019), was recognized as one of the GK50+ (Get Konnected) most influential people of color in healthcare and life sciences (Boston Business Journal 2017), was a panelist for the Massachusetts Conference for Women and for Color Magazine and was featured in the Profiles in Diversity Journal.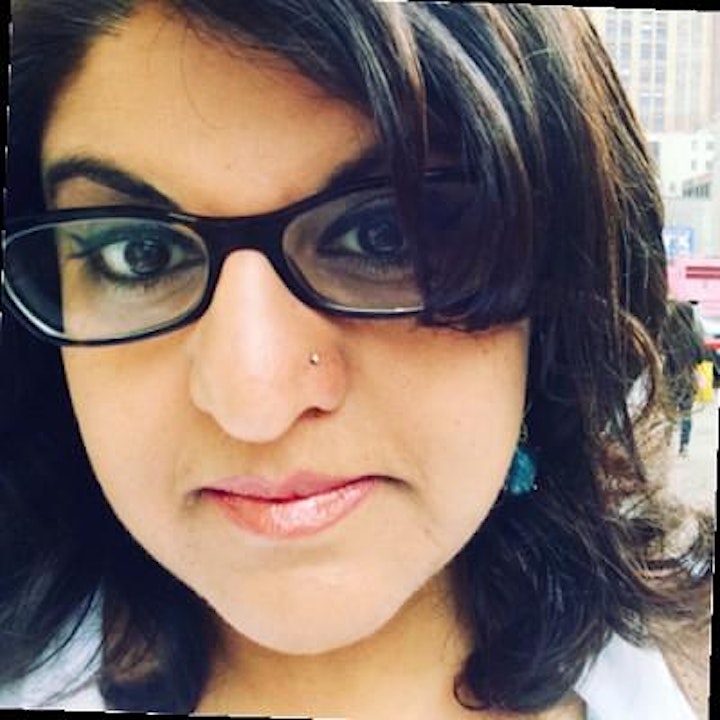 Zinatara Manji
Sr. Director, Regulatory Affairs Lead- Innovation, Americas R & D
GlaxoSmithKline Consumer Healthcare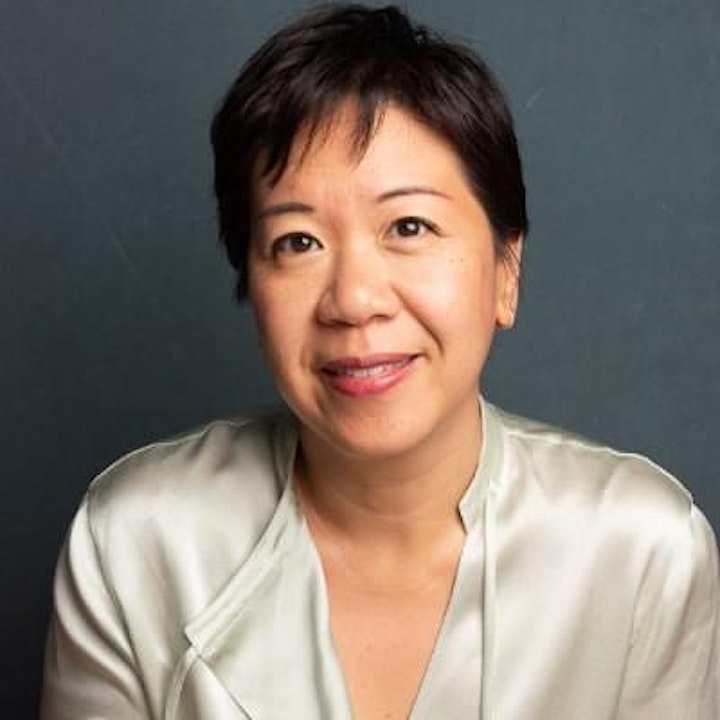 Debbie Lin
Executive Director
Boehringer Ingelheim
Dr. Debbie Lin is Executive Director at Boehringer Ingelheim Venture Fund in the US and leads the Fund's North American efforts in Digital Healthcare. She joined Boehringer Ingelheim Pharmaceuticals in 2008. Within Boehringer Ingelheim Pharma, she worked across various regions and divisions. She has worked in Medical Affairs in the area of women's health and later in Health Economics and Outcomes supporting all commercial product sales with large payers and providers accounts on the West Coast. She also led the US organization's social entrepreneurship program in Boehringer Ingelheim's Making More Health collaboration with Ashoka.
In 2013, she transitioned to Corporate Headquarters in Germany in Corporate Strategy and Development as Director of Corporate Development. There she was responsible for BI's global development strategy, leading BI's global venture into stroke rehabilitation. She led multi-country teams to set up the company's first stroke rehabilitation centers in Shanghai, China and in Lisbon, Portugal.
Prior to Boehringer Ingelheim, she worked as a Public Policy Consultant for Pacific Health Policy Group supporting Medicaid Policy implementation in various states such as Vermont and West Virginia during the Clinton Administration. Her doctorate is in Pharmacogenomics and Bioinformatics from UCSF, she also has a Masters in Engineering from Stanford University and a Masters in Public Policy from UCLA.
VIP Benefits Include:
Exclusive VIP Networking Opportunity
Priority Access to Event Recordings
Transcription of the Proceedings
*Media Disclosure
HITLAB reserves the right to use any photograph/video taken at any event sponsored by HITLAB, without the expressed written permission of those included within the photograph/video. HITLAB may use the photograph/video in publications or other media material produced, used or contracted by HITLAB including but not limited to: brochures, invitations, bookas, newspapers, magazines, television, websites, etc. You are agreeing the media policy upon entering the event; further details are available at the event or at hitlab.org/media-disclosure.
Organizer of Digital Health Adoption: Barriers and Regulatory Challenges