Description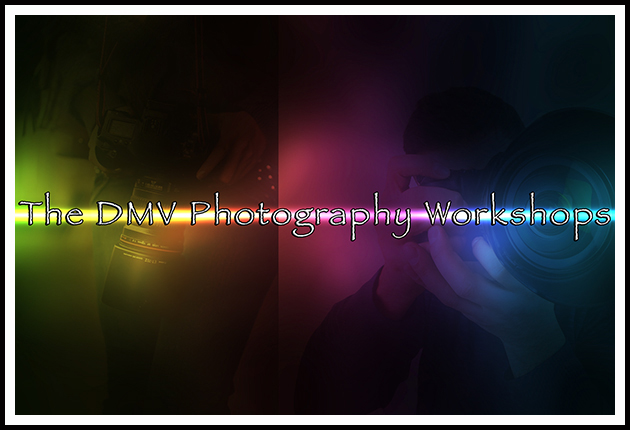 The DMV Photography Workshops is very proud to be able to put you in reach of this wonderful 2-day workshop offer from Robert Rodriguez Jr. "Digital Fine Art Printing Masterclass."
I was introduced to Robert initially through his YouTube Channel, he taught me some things I use in my studio at Skyloft F Rental Studio to this day. Then I had the pleasure to meet him at last years PDN Conference in NYC. He is the brand ambassordor for the photographic paper Canson Infinity.
As some of you have heard me say in our workshops, the print is the end of your photography project. To see your print will tell all. So I wanted to share with you this masterclass by the master himself.
Please note: You do not pay for this workshop here. Please find out more and signup for this exciting 2-day workshop with Robert here by clicking this link! Price: $649
About this workshop from Robert...
Summary
Join me on this two-day intensive workshop focused on the art and craft of digital printmaking. While I cover every aspect of printing in-depth, this workshop is designed to take the complexity and frustration out of printing, whether you're just getting started or want to take your printing skills further.
Printing your own work is a rich and rewarding experience that adds to your creative potential. Learn how to craft an expressive print that conveys your vision as a photographer and visual artist.
Workshop Overview
Limited to just 5 students, the first half of the workshop focuses on important concepts and techniques for the modern printmaker. In the second half, we'll put it all into practice with two of your images. We'll work on making your images come to life, from processing to final print, and transform your digital files into something you can hold and touch, something to be proud of.
The workshop takes place in my private print studio in Beacon, NY for total hands-on learning experience. Current equipment includes Epson P800, 3880, and Canon ipf8400 professional printers, and the very best paper made by Canson Infinity.
Inside the Masterclass
You will not find another printing workshop like this one. The Fine Art Printing Masterclasscovers the art of making prints from capture to print. I take you behind the scenes explaining how to capture images for print, as well as sharing a consistent workflow that produces the best results from your printer. I also share insights on selling and marketing your prints, and we explore many different types of presentation options.
Skill Level
This workshop is aimed at anyone who wants to develop a strong foundation in all aspects of digital printing. If you want to perfect the ability to consistently produce prints you are proud of and reflect your vision for an image, this masterclass is designed for you. A basic understanding of Lightroom and a laptop computer are highly recommended.
If you have any questions, please contact me for specific information.
Lodging and Meals
A hearty lunch, plus refreshments including coffee, tea, and water will be served on both days of the workshop. Lodging and extra meals are not included in the tuition.
Here are some recommended lodging options.
About Robert
I've printed all of my own exhibition prints for the past eight years, and have exhibited them in many galleries and art fairs.. I print my own work in order to exercise the maximum amount of creative control. I love the idea of working with something I can touch and feel, something that adds an extra depth and dimension to what I capture, and I'm passionate about sharing that with others.
I'm the author of "Digital Fine Art Printing – Field Guide for Photographers."
I'm also a Canson Infinity ambassador, a select group of international artists that uphold and exemplify the Canson heritage of paper making since 1557.
If you have questions about this workshop feel free to reach out to Robert by email, his web site, or on Facebook.
Thank you, and we hope to see you there!