Location
Granada Theater
3524 Greenville Avenue
Dallas, TX 75206
Refund policy
Refunds up to 7 days before event
Description
We put 2 technology experts in a boxing ring 2 feet from each other in front of 5 accomplished "referees" and let them defend their position on a topic in their field.
We do this in front of 500 CEOs, technologists, entrepreneurs and investors. So there is no pressure.
Then we let the refs and audience (that's you) vote for a winner. That's not boring. That's fun.
…and you might learn something.
The Fight Card
Fight #1: Public Transport Technology: Taming the Wild West
Fighters: Robert Mundinger - Founder, TheMap.net vs Steven Duong - VP, Design/Planning, AECOM
Fight #2: Secure Me: Digital Safety across the Ecosystem
Fighters: Lee Harrison - CEO, Thru vs Stephen Ellis - CTO, Plymouth AI
Fight #3: Silence: To digitally disconnect or not
Fighters: Jennifer Zientz - Dir. Clinical Services, Center for Brain Health vs Michelle Adams - President, Marketing Brainology
Fight #4: Synthetic Reality: Does real even matter?
Fighters: Farrukh Malik - CEO, Roomored vs Steve Nix - CEO, ForwardXP
Fight #5: Get to Know Me: Data, Personalization & Privacy
Fighters: Andy Chen - SVP, +1 Labs @ Match vs Mike Orren - Chief Product Officer Belo/DMN


The Format
Opening salvo: 45 seconds each
Rebuttal: 30 seconds each
Ref's question: 15 seconds each
Ref's follow up: 15 seconds each
Fight Referees


Powered by
Anchor Sponsor:

Ring Sponsor: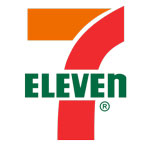 Fight Sponsors: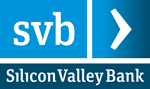 Media Sponsor:

Digital Fight Club Partners:


Production Team: