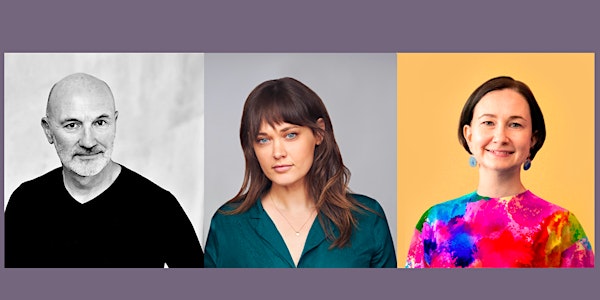 Digital Fashion and Sustainability
Digital Fashion and Sustainability
About this event
It is well-known that the fashion industry contributes a large amount of pollution to the world. Too many garments end up in landfills, for instance, and sometimes this results from a garment that was used for one Instagram photo. The social impact of fashion can be seen equally concerning, as it deepens already existing inequalities along the supply chain, and still fails to adequately address issues of diversity and inclusion, as well. In this panel, we'll explore ways that digital fashion presents a sustainable solution for the fashion industry, lowering the social and environmental impact.
Moderator: Michael Spicher
Panelists: Sara Emilia Bernat, Leslie Holden, and Olga Chernysheva
Participant Bios:
Michael Spicher writes and speaks about aesthetics, beauty, taste, and digital fashion, especially how theories connect to different practices. Drawing from his perspective as a philosopher, he's currently working on a couple book projects about practical aesthetics and digital fashion. Based in Boston, he teaches at Massachusetts College of Art and Design and Boston Architectural College. He speaks to professional and general audiences, including contexts like fashion, business, and architecture. In 2016, he founded the Aesthetics Research Lab, which brings together different sectors engaged with aesthetic questions and solutions.
Dr. Sara Emilia Bernat is a sociologist and brand strategist. She graduated with a M.PS. in Branding from the School of Visual Arts in NYC, before pursuing a Ph.D. at Humboldt Universitat-Berlin in Sociology, specializing in consumer motivations behind sustainable luxury and fashion. In tandem with her research, Sara advises private and public organizations on strategic branding and development at Gemic, a global strategy and innovation consultancy. She splits her time between Europe and the United States.
Leslie Holden is a co-founder, at The Digital Fashion Group. He has worked for many top luxury brands as a designer and director and also in senior positions in international fashion education. The Digital Fashion Group, founded in 2020, is a European-led collaboration between Fashion Academics and Industry Innovators. Working with industry leaders to equip fashion education, professionals and brands with the relevant skills, mindset and strategies for tomorrow's workplace.
Olga Chernsyheva is a Chief Sustainability Officer at DRESSX, the largest fashion store for digital-only collections from well-known brands and 3D designers. Olga is passionate about helping companies that create innovative solutions to restore our planet and supporting purpose-driven entrepreneurs. Olga has a degree of a Mechanical Engineer and a Master degree in Finance. She is a distinguished business leader with 10+ years of progressive experience in Project Management and Sustainable Development. Before the COVID-19 outbreak, Olga spent 3 years in Central Africa, where she founded a non-profit organization to bring awareness to local communities about environmental issues and waste and plastic management.