Description
On September 30th, Ubergizmo and Stained Glass Labs will host Digital Fall, a Tech Fashion Show that will feature wearable technology demos.
Sponsored by Lenovo and produced by Y'Anad Burrell - Glass House Communications, the fashion show will feature the following designers: Manic Designs by Rachel Riot, Roc Rio by Rickie Lee, Christina Morgan Cree and SENSOREE.
Digital Fall will be the closing party of the GLAZED Conference, a 3-day Glass and Wearable Tech event including a weekend hackathon put on by Stained Glass Labs/AngelHack and a 1-day conference.
After a weekend of conversation around wearable technology, the world's top tier investors, press, developers and entrepreneurs will gather to celebrate fashion, art, and technology during a fashion show that will showcase the latest innovations.
During the evening, you will enjoy an on screen photo show by Liz Caruana, Warren Difranco, 510 Media and Edward Jefferson.
21+ event
Dress code: Chic and Elegant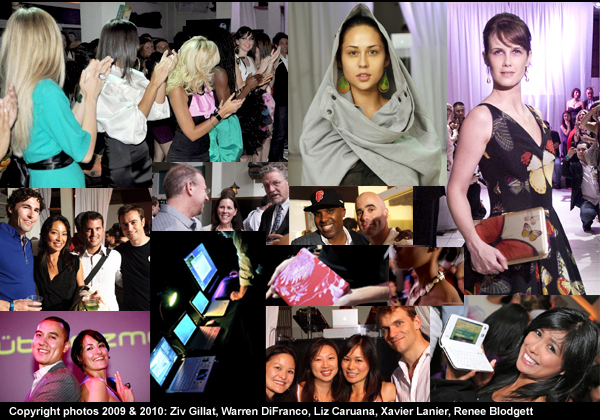 About Ubergizmo
Ubergizmo is one of the top news websites in the U.S. that covers consumer electronics and the latest innovations, including wearable technologies. The site is published in English, French and Spanish.
Organizer of Digital Fall 2013
Wearable World connects businesses to the social fabric of the Internet of Wearable Things. Our goal is to provide an innovation platform to foster the blend of technology, art and humanity.  Through news content, incubator and accelerator programs, and events, Wearable World acts as the catalyst for future Wearable Technology innovation.  The Wearable World platform addresses the need for entrepreneurs to connect, learn, and engage the wider Wearable Technology global ecosystem.  
For additional information, please visit www.wearableworld.co