Digital Ethics and e-Privacy Summit
About this event
The Digital Ethics and ePrivacy (DEEP) Summit - aims to bring together knowledge experts and policy makers to discuss digital ethics & e-privacy concerns, and research implications for information society.
DEEP Summit follows a fusion of forum and roundtable format whereby knowledge experts present their views on a particular issue followed by active discussion among participants. The outcome of discussion is to distill key ideas and solutions to challenges in a cohesive manner that can be communicated with members of the society.
Event Website: https://eprivacysummit.org/
Organizers:
AMERICAS INSTITUTE FOR CYBERSECURITY LEADERSHIP
https://americascybersecurity.org/
We are a non-partisan think tank focused on promoting cybersecurity discourse based on rigorous research. Our mission is to impact global cybersecurity challenges, provide strategic insights and foster cybersecurity leadership for a safer digital society.
European Economic and Social Committee (EESC) - https://www.eesc.europa.eu/en
EESC is the voice of organised civil society in Europe. It is a consultative body that gives representatives of Europe's socio-occupational interest groups and others a formal platform to express their points of view on EU issues. Its opinions are addressed to the Council, the European Commission and the European Parliament
Transport, Energy, Infrastructure and the Information Society (TEN)
https://www.eesc.europa.eu/en/sections-other-bodies/sections-commission/transport-energy-infrastructure-and-information-society-ten
For the well-being of European citizens and the functioning of single-market, mobility, trans- European networks, the development of the information society, energy, and services of general interest are all essential. The TEN section covers all these issues.
Audience
Researchers, Faculty, Thought Leaders
Policy Makers, Diplomats, Government Officials
Executives, Board Members, Practitioners
General Public, Students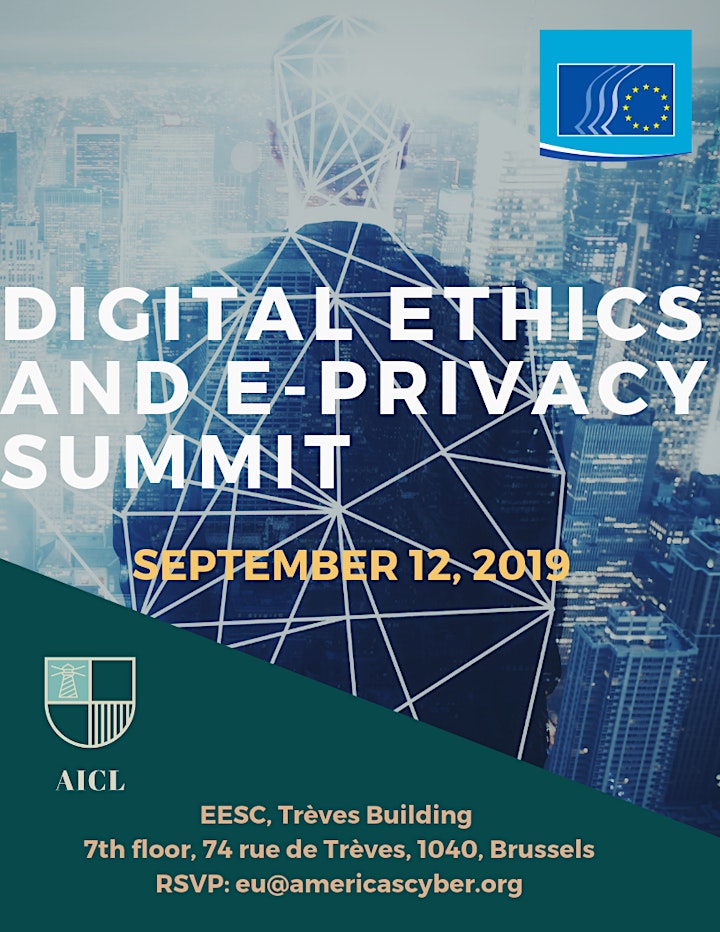 Organizer of Digital Ethics and e-Privacy Summit