Digital Discipleship Boot Camp - Winter 2016

Thursday, January 28, 2016 from 8:00 PM to 9:00 PM (EST)
Event Details
Early Bird Registration Begins: Now and Ends: January 6, 2016 (midnight)
Regular Registration Begins:January 7, 2016 and Ends: January 20, 2016 (midnight)
Late Registration between January 21 - February 7, 2016:  There is a late registration fee of $25.00 and a transaction fee. Discounts are not available for late registrations.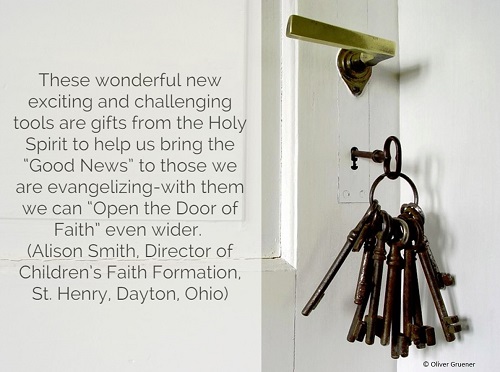 Digital Discipleship Boot Camp (DDBC) is a guided course of study that will help you understand how web-based technology and social media can be applied in ministry settings. It is an opportunity for catechetical leaders at all levels to learn the basics of faith-based educational technology and new media. This is your opportunity to gain the needed skills to be a Digital Disciple.
Why do we call this program Boot Camp? Because we offer you survival skills that you will need to be an effective communicator of the faith in today's digital environment. We will equip you to use the new media tools of today: Facebook, Twitter, blogs, wikis, digital storytelling tools, webinars, using smart phones in ministry, and all kinds of collaborative web-based applications. Everything we teach is intended to be adapted to your ministry.
Digital Discipleship Boot Camp is perfect for Parish Catechetical Leaders, Catholic school teachers, Directors of Faith Formation, Youth Ministers, Catholic school administrators, or anyone with a desire to learn more about technology's relevance to faith formation.
DDBC will help you…
Update your technology skills with practical, hands-on training
Explore safe, free and affordable technology tools
Creatively apply what you learn to your  classroom or catechetical setting
Discover the new discipline of Pastoral Technology
Prepare to lead students, faculty, and  catechists to a better understanding and use of web-based technology for faith formation
Meet other Catholics who wish to remain connected via digital communication beyond the scope of DDBC
DDBC is structured as a series of eight modules that are scheduled weekly or bi-weekly with additional time for participants completing Capstone Projects.
For full information about DDBC visit - http://ddbcformation.org/
Organizer
Digital Disciple Network
WELCOME!  Digital Disciple Network sponsors - Digital Discipleship Boot Camp (DDBC)  - an opportunity for YOU to gain the skills and knowledge you need to become a Digital Disciple. Why? We often hear about many wonderful digital tools. However, often we do not know how to use them. We are in the midst of a new culture, a new language, and new skills that we must learn in order to teach and evangelize.
Pope Francis says in his 48th World Communications Day Message…
By means of the internet, the Christian message can reach "to the ends of the earth" (Acts 1:8).  Keeping the doors of our churches open also means keeping them open in the digital environment so that people, whatever their situation in life, can enter, and so that the Gospel can go out to reach everyone.  We are called to show that the Church is the home of all.  Are we capable of communicating the image of such a Church?  Communication is a means of expressing the missionary vocation of the entire Church; today the social networks are one way to experience this call to discover the beauty of faith, the beauty of encountering Christ.  In the area of communications too, we need a Church capable of bringing warmth and of stirring hearts.
Our training goal is to assist catechetical and pastoral ministers to become more effective communicators, responsible collaborators and technology users to enhance the faith learning experience for all ages in parish, campus and diocesan settings. Our mission is to make you a Digital Disciple. Jesus said, "Come follow me." We invite you to join us in this journey and to "walk the walk, and talk the talk" of a Digital Disciple in the culture of the Digital Native.
Digital Discipleship Boot Camp - Winter 2016