Description
Digital Diplomacy is back!!
This time, we will dig deeper in the hot-topic of Financial Technology. Have you heard about FinTech in Indonesia? How FinTech works and how it will benefit you?
Our 2-day seminar will provide you with information on upcoming digital trends and how the sector will keep growing exponentially. Find out tips and tricks to kick-start your interest in FinTech startup.
ATTENTION ALL ATTENDEES, get the chance to pitch your startup ideas on FinTech in front of distinguished experts on the business!!
You will meet experts, practitioners, scholars, and goverment officials on the field of FinTech.

So, there will be a lot of new exciting innovations that will simplify your transactions! Register now and find out where FinTech will take YOU next!
Check out this special sneak peek: https://www.youtube.com/watch?v=Ge1BvIHrVRw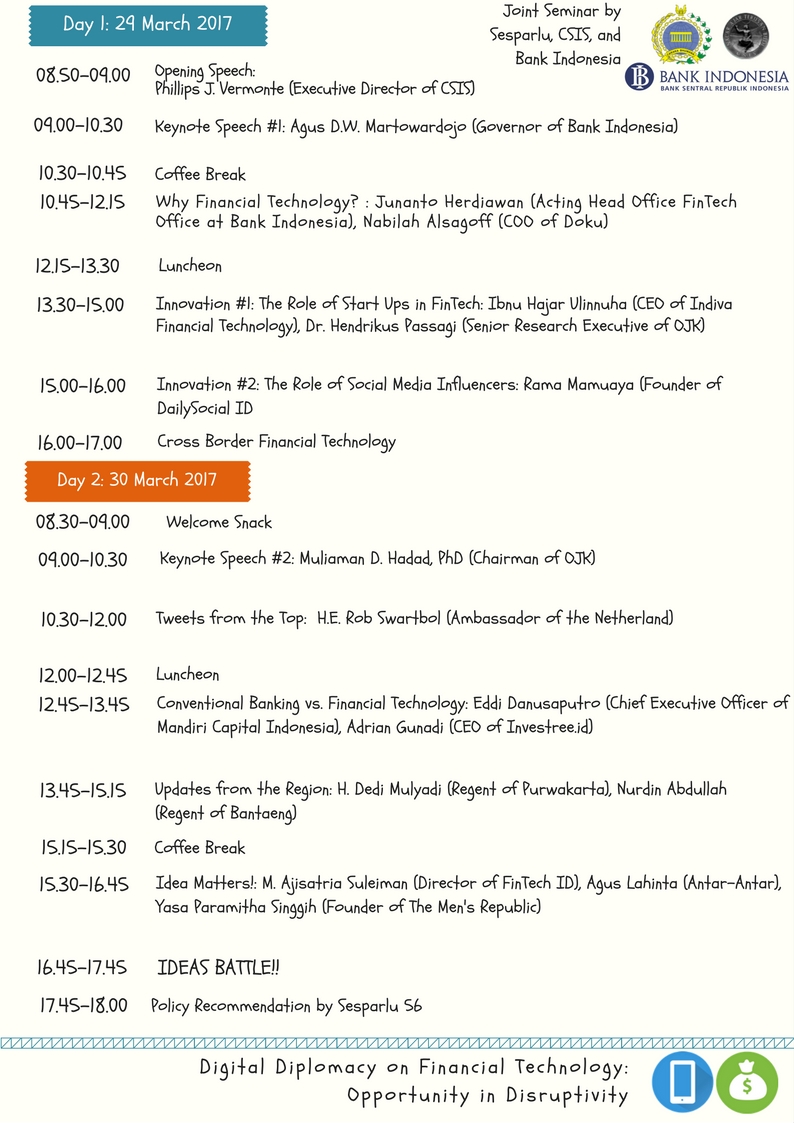 Organizer of Digital Diplomacy on Financial Technology Seminar