The Digital Diplomacy Bootcamp is a unique experience to build communications professionals' skills and sharpen capabilities of diplomats.
About this Event
Developed for public sector and embassy personnel, the Digital Diplomacy Bootcamp is designed to provide hands-on training for creating and implementing digital strategies for foreign ministries, embassies and international institutions. Conducted by leading experts in the field, the Digital Diplomacy Bootcamp is a unique experience that will build the skills of communications and public diplomacy leaders, social media managers and policy officers, and sharpen the capabilities of project managers, and senior diplomats.
January 27, 9:00 AM to 4:00 PM - coffee, tea and lunch included
January 28, 9:00 AM to 12:00 PM - coffee and tea included
Over these two days, participants will gain:
Insights and tools necessary to create an original digital strategy
Effective techniques for communicating on behalf of their governments and institutions on social media platforms
Tool kits for developing digital projects and campaigns
Knowledge of digital best practices employed by embassies and institutions
Project management and resource allocation for digital campaigns
Crisis communications planning and management on digital platforms
Skills for managing official personal and institutional social media content
Course Creators and Trainers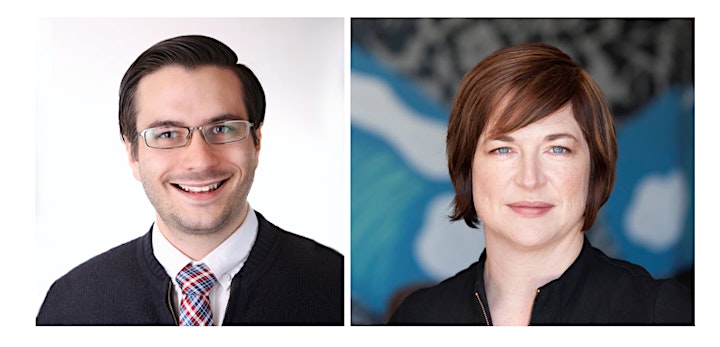 Scott Nolan Smith is a senior digital and strategic communications professional with more than a decade of experience supporting governments, international organizations and brands. Scott is a founder and board member of the Digital Diplomacy Coalition. He was formerly a Vice President at the Washington-based public relations firm Clyde Group and previously an Associate Director with the global communications consultancy, Portland. Scott also served as Head of Digital at the British Embassy in Washington where he oversaw digital communications efforts for the UK Government across the United States. He holds a Bachelor of Arts in Political Science from Hawaii Pacific University and Master of Arts in Diplomacy from Norwich University.
Moira Whelan is an experienced digital communications professional, specializing in international engagement and technology. She has more than 15 years of experience in the nonprofit and national security community including time at the U.S. State Department as Deputy Assistant Secretary for Digital Strategy under President Obama, where she oversaw the flagship social media platforms to engage U.S. and international audiences and led multiple teams to guide the communications approach on major U.S. initiatives. She has previously served as the Deputy Assistant Administrator for Public Affairs at USAID, as well as the director of the National Joint Information Center and Chief of Staff in the Office of Gulf Coast Rebuilding at DHS. Moira holds a Bachelor of Arts in Political Science from Regis University and a Masters degree in International Relations and Affairs from Old Dominion University. She is a member of the Council on Foreign Relations and serves as a board member for the Digital Diplomacy Coalition.
Course Description
This is a core interactive training module designed to provide an overall skill set. While in-depth training on photography, writing for the web, video production or other skills will not be provided, participants will receive an understanding of how to make decisions and utilize these content types for achieving their objectives.
Training components will include:
What is a digital diplomat?
Defining your role. Advancing diplomacy through digital tools
Identifying your audience
Developing a digital strategy
Planning your campaign
Multimedia 101
How to be awesome at Twitter (and other popular platforms)
Crisis on digital tools
Beyond social media: blending with other tools of diplomacy
Due to limited space availability, cancellations after January 6, 2020 are non-refundable. For any questions regarding this course, please email inquiries@bluedotstrategies.com