Digital Diagnosis - Harnessing Digital Technology to Improve Personal Healt...
Description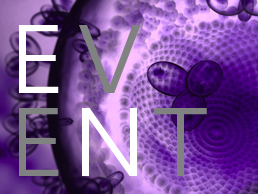 In less than a generation, digital technology has become ubiquitous, with the majority of Americans now walking around with more computing power in the palm of their hands than was needed to power early NASA missions to the moon. The advancement of digital technologies has enabled devices to monitor and analyze your body's vital functions, a huge improvement over early health monitoring devices, like a traditional home scale. How can we harness this technology to improve our personal health? Where are these technologies heading in the future?

A panel of experts will discuss current digital health tools and their benefits as well as the promise for the next generation of digital products to improve health outcomes and empower consumers. See live demonstrations from companies developing new health monitoring technologies.

Agenda:
3:30pm | Registration and Networking
4:00pm | Product demonstrations from health technology startups
4:30pm | Panel Discussion / Q&A
5:15pm | Networking Reception
6:30pm | Close


Panelists:
Naomi Fried, Ph.D. | Chief Innovation Officer, Boston Children's Hospital read bio»
Clifford Goldsmith | Health Care Strategist, Microsoft read bio»
Andy Palmer | Co-Founder and CEO, Tamr, Inc. read bio»
John Wilbanks | Chief Commons Officers, Sage Bionetworks read bio»
Cris De Luca | Digital Innovation Lead, Johnson & Johnson Innovation [moderator] read bio»

Who Should Attend:
Life science, biotech and digital health industry enthusiasts, entrepreneurs, investors, founders, and CEOs

Fees:
$35 | General Public
$20 | Student/Academic
$45 | General Public Onsite

Venue:
Microsoft
One Cambridge Center
Cambridge, MA 02142

Thank you to our partner:



Speakers Biographies:


Naomi Fried, Ph.D. | Chief Innovation Officer, Boston Children's Hospital
Naomi Fried, Ph.D. is Boston Children's Hospital's first Chief Innovation Officer. She leads the Innovation Acceleration Program, aimed at improving care quality and assisting the hospital in shaping the future of health care. The Innovation Acceleration program focuses on enhancing the innovation culture by supporting strategic innovation initiatives, resourcing grass roots innovation, and identifying unmet innovation opportunities. Naomi oversees the Innovestment Seed Grant program and FastTrack Innovation in Technology Program. She lead the development of Boston Children's telehealth strategy. She is on the National Board of the American Telemedicine Association and a Member of the Governor of Massachusetts's Innovation Council. Previously, she was the Vice President of Innovation and Advanced Technology at Kaiser Permanente (KP) where she led an effort to identify and assess new and emerging health care technology and was involved in the start-up and governance of KP's Innovation laboratory, the Sidney R. Garfield Center for Health Care Innovation. Prior to this position, she was Managing Director of KP's Archimedes Project. Before KP, Naomi advised two venture capital firms on life science and health care information technology investments; served as the General Manager and Vice President for Business Development of 1747, Inc., which conducts online clinical trials for new drugs; and was instrumental in the formation of the medical informatics internet start-up company (e-SKOLAR, formerly SHINE) spun out of Stanford School of Medicine, serving as interim President for its first year. Naomi has a BS in Chemistry from the University of California, Berkeley and a Ph.D. in Materials Science from MIT.

Clifford Goldsmith | Health Care Strategist, Microsoft
Clifford Goldsmith, Managing Director for the US Provider Industry, develops and delivers Microsoft's business strategy for the Microsoft field as they engage with healthcare providers. He specializes in technology for shared accountability for health and has been with Microsoft's Healthcare team for more than 15 years. Dr. Goldsmith has focused on numerous areas of healthcare information technology including accountable care organizations and patient centered medical homes, healthcare analytics, pharmaceutical clinical trials, medical devices and embedded systems, agents for home care, patient engagement, Microsoft's Physician Digital Dashboard and Clinical Portals. Prior to joining Microsoft in 1998, Dr. Goldsmith was the co-founder of LINK Medical Computing, which produces a commercial product for integrating medical devices with Hospital Information Systems. Before LINK, he worked for Harvard University's Department of Medicine and the Center for Clinical Computing, developing and managing various aspects of the HIS for both Beth Israel and Brigham and Women's Hospitals. He was a founding member of Microsoft Healthcare Users Group (MSHUG) and joined the HL7 (Health Level 7) Committee in its early years. Dr. Goldsmith received a B.S. and a M.D. from the University of Witwatersrand, South Africa.

Andy Palmer | Co-Founder and CEO, Tamr, Inc.
Andy Palmer is co-founder and CEO of Tamr, Inc. He is a serial entrepreneur who specializes in accelerating the growth of early-stage, mission-driven start-ups. Andy has helped found, advise and/or fund more than 50 innovative companies in technology, health care and the life sciences. Andy's unique blend of strategic perspective and disciplined tactical execution is suited to environments where uncertainty is the rule rather than the exception. Andy has a specific passion for projects at the intersection of computer science and the life sciences.

John Wilbanks | Chief Commons Officers, Sage Bionetworks
John Wilbanks is the Chief Commons Officer at Sage Bionetworks and a Senior Fellow at Faster Cures. He has worked at Harvard's Berkman Center for Internet & Society, the World Wide Web Consortium, the US House of Representatives, and Creative Commons. John is a past affiliate of MIT's Project on Mathematics and Computation and also started a bioinformatics company called Incellico, which is now part of Selventa. He advises the National Coordination Office's NITRD program, sits on the Board of Directors for Impact Story and the TransMART Foundation, and sits on advisory boards for Boundless Learning, Curious, GenoSpace, and Patients Like Me. John holds a degree in Philosophy from Tulane and studied modern letters at the Sorbonne.

Cris De Luca | Digital Innovation Lead, Johnson & Johnson Innovation [moderator]
Cris is Digital Innovation Lead at Johnson & Johnson Innovation, Boston also managing technology for Johnson & Johnson Development Corporation and Janssen Labs. Cris has 15 years of enterprise technology experience and was previously part of the Novartis Institutes for BioMedical Research in Cambridge, MA from 2007-2013; where he led a Global Research Computing team driving Social Business, Analytics, and emerging lab technology programs. In 2010, Cris built and continues to run a premier high-tech startup pitch competition in Boston, and serves as a key connector in the local innovation economy. He holds a Bachelor of Science in Business Administration from Suffolk University and a Masters in Computer Information Systems from Boston University, where he instructed graduate courses for the Computer Science department.