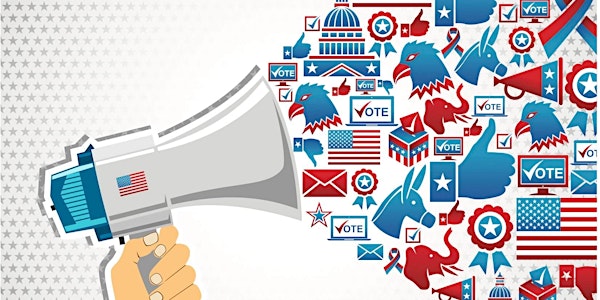 Digital Democracy: Marketing to Influence Voters & Win Political Campaigns
Event Information
Location
Spyder Trap
1625 Hennepin Avenue
Minneapolis, MN 55403
Description
As much as we'd like to think that we cast our vote soley based on weighing the candidates. In all reality, we're often also influenced by carefully targeted and highly optimized, political marketing campaigns that infiltrate our lives online.
And since the political season is in full swing, let's look at how expert strategists compose their political digital marketing campaigns to influence voters. As we all know, a lot of innovation happens over the course of four years. Strategies, tactics and tools are constantly evolving. And it's very rare for candidates to follow the same formula as those who went before them.
Are you intrigued?
Join digital strategist and current Stillwater Mayor, Ted Kozlowski, who will speak about his experience using digital marketing strategies and tactics to win his campaigns as well as his work in other local, statewide & federal elections. Together, we'll explore some of the interesting things politicians are using to try to win campaigns and determine what we can take from them to integrate into any digital campaign.
About Ted Kozlowski:
President of the DemandQuest Marketing Institute in Minneapolis, Ted Kozlowski is a seasoned technology sales and marketing executive. He's been a featured speaker and teacher across the globe representing companies such as Network Solutions, The Institute for Entrepreneurship at the University of North Carolina, Homestore.com, Computer Associates, and many more.
He has shared his expertise on Google AdWords, Google Analytics, social media strategy and InBound Marketing with advertising & marketing professionals from local chambers to national conferences.
Ted has been managing Google AdWords campaigns since its Beta in 1999 and has been Google AdWords Certified since 2005. He has managed campaigns for Toro, 3M, United Rentals, T-Mobile, Donaldson, Edina Realty, University of North Carolina (UNC), RBC Financial, HCR ManorCare and many more.
As founder of DemandQuest, he has overseen over 30 digital marketing instructors, had over 5,000 students in the last 6 years, and helped many marketing professionals and business owners get Google Certified in AdWords and Analytics. DemandQuest has also become known for their in-depth training in search engine optimization, social media advertising, and all things digital.
Ted has also volunteered with many nonprofits in Minnesota to help them get and implement Google Grants and continues to manage these AdWords campaigns. He served as the co-chair on the board of directors at Valley Outreach and is currently on the board at Resource, Inc.
Ted is also currently serving as Mayor for the City of Stillwater in Minnesota. When he's not teaching, consulting, or working on improving Stillwater, Ted can be found boating on the St. Croix River or skiing at Afton Alps with his wife and two daughters.
Date and time
Location
Spyder Trap
1625 Hennepin Avenue
Minneapolis, MN 55403