Event Information
Location
Winston & Strawn
101 California 35th floor
San Francisco, CA 94111
Description
Bitcoins and blockchain are the new internet technology with the potential to transform the financial industry and disrupt markets around the world. Join entrepreneurs, investors, and industry leaders as we explore the market opportunities of blockchain technology, business, and investment and its immediate implications for FinTech.

Investors, Learn how to invest in Initial Coin Offerings
Startups, Learn how to raise funding from Initial Coin Offerings

Shuo Chen

Agile Venture Capital

Founder and Managing Partner

Steve Hoffman

Founders Space

Founder and Angel Investor

Andy Tang

Draper Dragon Fund

Managing Director
Michael Wu

Winston & Strawn

Partner

Terrence Yang

Yang Ventures

Founder and Partner
Bitcoin is an experimental, decentralized digital currency that enables instant payments to anyone, anywhere in the world. Bitcoin uses peer-to-peer technology to operate with no central authority: managing transactions and issuing money are carried out collectively by the network.
Bitcoin is one of the first successful implementations of a distributed crypto-currency. Bitcoin is designed around the idea of using cryptography to control the creation and transfer of money, rather than relying on central authorities.
We explore the investment and technology landscapes in blockchain and cryptocurrencies, including Initial Coin Offerings, decentralized technologies, and bitcoin.
Leaern how Ethereum model for ICOs (Initial Coin Offerings) disrupts the traditional equity fundraising models.
This event produced by Angel Launch and Winston & Strawn law firm.
For info: info@angellaunch.com or 650 226 3490.
Schedule:
5:15-6:15 Networking, demos, food and drinks
6:15-7:45 Program: Short talks followed by panel and startup pitches.

Michael Wu, Partner, Winston & Strawn, Introduction
Each speaker will give 15-20 minutes talk followed by panel discussion and startup pitch.


Andy Tang, Managing Director, Draper Dragon Fund
blockchain: internet

²



Steve Hoffman, Angel Investor, Founders Space
" Dangers to Watch in ICO Investments"


Shuo Chen, Founder and Managing Partner, Agile Venture Capital
"Practical Applications of Blockchain Technology"


Terrence Yang, Angel Investor, Advisor to cryptocurrency and ICO projects and funds

PANEL DISCUSSION ON THESE TOPICS:

Overview of how Bitcoins are valued, traded, and organized; used for commence; managing accounts.

US Regulatory outlook for funds from SEC, FTC and IRS

Attracting funding for startups in the bitcoins and ICOs

Strategies for investors to maximize returns for purchase of bitcoins


How to trade bitcoins, and impact on traditional eCommerce and retail merchants.

Investigate impact of blockchain on legal, financal, governmental, and technological operations
7:45-8:30 Networking

Who Should Attend?
Anyone with an interest in market opportunities and investment opportunities for bitcoins, blockchain, virtual cuurencies, or startups relevant to the marketplace including:
Investor, Angels adn VCs


Developers

Startups and Entrepreneurs

Financial professionals

Fintech

Private equity, corporate, angel and venture capital investors

Banks and financial institutions

Credit and loyalty solution providers

Consultants

Data and payment processors

eCommerce and online retail

Hardware


Legal professionals

Lenders

Payment and billing solutions


Security solution providers

Service providers
Startup or Vendors Register to Pitch or Demo
Startups or vendors can register to pitch or demo for 3 minutes followed by 1 minute questions. The judges evaluate the pitches and investment prospects for the company. Sign up now to apply to pitch. If you are accepted; there is no fee to pitch if you buy a ticket to attend the event.
Apply to Speak:
Investors, Startups, Banks, Startups, and Experts can apply to speak on our panels. We are seeking investors, angels, VCs, strategic investors and successful entrepreneurs for a panel discussion. Send email with bio and areas of expertise to Speaker@Angellaunch.com.
JOIN OUR FACEBOOK PAGE www.facebook.com/angellaunchevents
Follow us on Twitter.com/angellaunch
SPEAKER BIOGRAPHIES:
MICHAEL WU, PARTNER AND HOST, WINSTON & STRAWN

Michael Wu is a partner in Winston & Strawn's Corporate Department who has extensive experience in the area of investment management regulation. Michael represents investment advisers, broker dealers, and sponsors of investments funds, including: private equity funds; real estate funds; hedge funds; commodity funds; fund of funds; venture capital funds; and registered funds.
Michael counsels clients on a wide variety of legal and regulatory matters, including: forming, structuring, and operating U.S. and non-U.S. investment funds; offering, advertising, and marketing investment funds in the U.S. and Europe; investment adviser, broker-dealer, and commodity pool operator registration and exemptions; fiduciary duties and obligations; internal compliance policies and procedures; Securities and Exchange Commission (SEC) regulatory filings; SEC regulatory examinations and enforcement actions; SEC interpretive guidance and "no-action" requests; and mergers and acquisitions involving investment companies, broker-dealers and/or investment advisers. In addition, Michael assists fund managers in negotiating the terms of their partnership agreements, side letters, separate accounts, and co-investment vehicles with some of the largest institutional investors in the world.
A significant portion of Michael's clients invest in or have operations outside of the U.S., including in Europe, Asia, India, Africa, and Latin America. Many of these clients (as well as many of his U.S.-based clients) organize their funds outside of the U.S. or have non-U.S. parallel funds to accommodate their non-U.S. investors. As a result, Michael is very familiar with the regulatory and tax issues affecting offshore funds in many of the most common offshore jurisdictions for investment funds. Michael works closely with the firm's China practice to assist private equity and venture capital fund managers that invest primarily in China or are based in China, helping them organize, structure, and offer private investment funds and other investment products.
In addition, Michael works with many start-up technology companies. Among other things, he assists them with the legal issues related to starting and operating their businesses, raising capital, including through private offerings of debt and equity, negotiating venture capital financings and investments, and structuring joint ventures and strategic alliances. Michael is very active in the angel investor community and routinely sponsors and speaks at programs designed to connect entrepreneurs with angel investors.
Michael frequently writes and speaks about the legal and practical issues affecting fund managers and is an active member of various investment management-related industry associations and organizations. He is a contributor to the firm's Investment Management Legal Resource blog, which provides financial services professionals with up-to-date news, analysis, and commentary on regulatory and legal developments affecting the investment management industry. Although Michael is based in the firm's San Francisco office, he frequently works out of the firm's New York and Los Angeles offices to better assist clients located in those cities.

ANDY TANG, MANAGING DIRECTOR DRAPER DRAGON FUND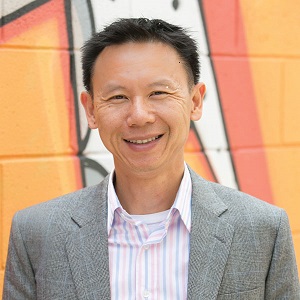 Andy Tang is the Managing Director of Draper Dragon Fund and a Partner at Draper Associates, where he invests in early-stage technology companies and assists with their business development, particularly international market entry strategy and partnerships. He also serves as CEO of Draper University, which is an accelerator and entrepreneurship education program located in Silicon Valley. In his spare time, Andy teaches finance and fundraising classes to student entrepreneurs, and enjoys the adventure of life with his wife and two sons.
STEVE HOFMAN, ANGEL INVESTOR, FOUNDER OF FOUNDERS SPACE


Steve Hoffman (Captain Hoff) is an angel investor, LP in August Capital, serial entrepreneur, and author of the book Make Elephants Fly: The Process of Radical Innovation. Hoffman is also the Captain & CEO of Founders Space, one of the world's leading incubators and accelerators, with over 50 partners in 22 countries.
Always innovating on his life, Captain Hoff has tried more professions than cats have lives, including serial entrepreneur, venture capitalist, angel investor, studio head, computer engineer, filmmaker, Hollywood TV exec, published author, coder, game designer, manga rewriter, animator and voice actor.
Hoffman was the Founder and Chairman of the Producers Guild Silicon Valley Chapter, Board of Governors of the New Media Council, and founding member of the Academy of Television's Interactive Media Group.
While in Hollywood, Hoffman worked as a TV development executive at Fries Entertainment, known for producing over a hundred TV shows (acquired by MGM). He went on to pioneer interactive television with his venture-funded startup Spiderdance, which produced interactive TV shows with NBC, MTV, Turner, Warner Brothers, History Channel, Game Show Network and others.
In Silicon Valley, Hoffman founded two more venture-backed startups in the areas of games and entertainment, and worked as Mobile Studio Head for Infospace, with such hit mobile games as Tetris, Wheel of Fortune, Tomb Raider, Thief, Hitman, Skee-Ball and X-Files.
Hoffman went on to launch Founders Space, with the mission to educate and accelerate entrepreneurs. Founders Space has become one of the top startup accelerators in the world. Hoffman has trained hundreds of startup founders and corporate executives in the art of innovation and routinely works with the world's largest global corporations and venture funds.
Hoffman has a BS from the University of California in Computer Engineering and an MFA from the University of Southern California in Cinema Television. He currently resides in San Francisco but spends most of his time in the air, visiting startups, investors and innovators all over the world.
SHUONAN CHEN, FOUNDER AND MANAGING PARTNER, Agile Venture Capital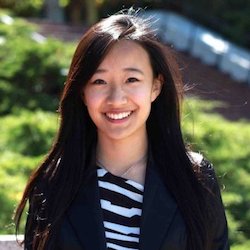 Shuonan Chen is the Founder and Managing Partner of Agile VC, a Silicon Valley based VC fund. She also sits on the board of North America Blockchain Association and teaches at UC Berkeley. Prior to this, Shuo has worked at Goldman Sachs in investment banking, where she help companies raise late stage funding and get publicly listed. Deals she has worked on has a combined market capitalization of over US$300 billion and span over a dozen industries (including over US$200 billion in TMT). Shuonan received a Juris Doctor degree from the Chinese University of Hong Kong where she specialized in financial regulation and has work published by Cambridge University Press. She also received a B.S (Business Administration), B.A. (Economics), B.A. (Rhetoric) and Certificate for Engineering Leadership from the University of California, Berkeley with Honors.

Terrence Yang, Founder, Yang Ventures

Founder & Partner at Yang Ventures Mentor, invest in startups. Small investor in funds by top VC Ex-Wall Street. One of two business people to build Morgan Stanley headquarters' first CDS, now > $300 billion net notional Obama Harvard Law classmate, elector, AAPI finance co-chair Mentor, Plug and Play Bitcoin accelerator
Shuo Chen

Agile Venture Capital

Founder and Managing Partner

Steve Hoffman

Founders Space

Founder and Angel Investor

Andy Tang

Draper Dragon Fund

Managing Director

Michael Wu

Winston & Strawn

Partner

Terrence Yang

Yang Ventures

Founder and Partner
Date and Time
Location
Winston & Strawn
101 California 35th floor
San Francisco, CA 94111