DIGITAL BUILT ENVIRONMENT EDUCATION: ACADEMIA & INDUSTRY ENGAGEMENT
Integrated Built Environment Teaching & Learning in the Joint Curriculum Development amid Digital-Driven Industry 4.0 crossing continents
About this event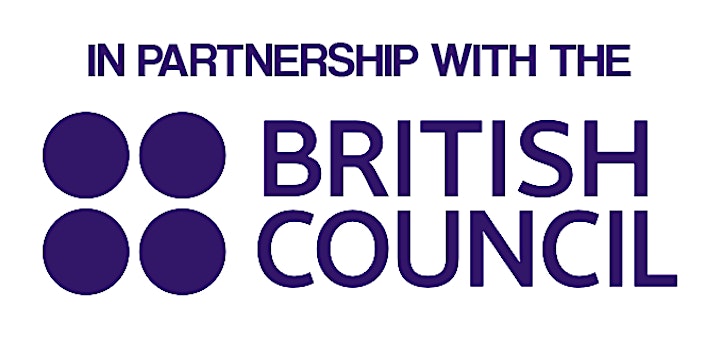 As part of the Going Global Partnership: UK-China-ASEAN (Vietnam / Indonesia) project supported by British Council, this workshop aims to share the experience of digital built environment involving BIM (Building Information Modelling) with four expert speakers from different continents of the globe. The event is co-hosted online by London South Bank University, Ho Chi Minh City University of Technology , and Chang'an University.
Detailed Agenda on 2 December 2021 (UTC+0, London UK)
09:00 - 09:10
OPENING ADDRESS
Presenter: George Ofori
Dean of School of The Built Environment and Architecture, London South Bank University
09:10 - 09:30am
BIM360 FOR DIGITAL CONSTRUCTION EDUCATION
Presenter: Philipp Mueller
Head of Global Strategic Alliances, Autodesk Education
Philipp Mueller: Further and Higher Ed Expert with 10+ years Manufacturing, Construction and IT Industry Experience. As part of the Autodesk Education Team, Mueller is heading the World Skills International global Partnership empowering Countries to prepare Students for the Future of work within Construction, Manufacturing and Media & Entertainment.
Prior to joining Autodesk, Mueller studied Architecture Technology at Technical University of Graz, passionate about IT and sharing best practices, Mueller started creating YouTube Tutorials focused on Building Information Modelling which quickly reached over 2 M views worldwide. Through Youtube, Mueller built an International network and lectured at various Universities and was one the youngest to achieve Autodesk Certified Instructor and Certified Evaluator Status. In 2009 Mueller founded a Consulting Company supporting Construction Companies to streamline their digital Construction Processes, after completing his studies Mueller joined a major European Contractor as BIM Manager where he worked on various International Projects.
09:30 - 09:50 am
ONTOLOGY FOR EDUCATIONAL FRAMEWORK IN GLOBAL BIM-BASED EDUCATION
Presenter: Thu Anh Nguyen
Director of BIM Lab, Deputy Head of Construction Management Department, Ho Chi Minh City University of Technology (HCMUT)
Specializing in Computer Application in Construction Management (Virtual Construction Management, Building Information Modelling BIM, 3D Laser Scanning, Smart City, Digital Twin City), she has six funded projects in these themes and over 70 scholarly publications in peer-reviewed journals in the past five years, besides numerous outstanding awards received in Vietnam and internationally.
As a successful civil professional specializing manager in BIM and Hi-technology and a thoughtful, conscientious teacher, Ph.D. Thu Anh Nguyen recently worked on several projects and experienced several roles in the sector to boost her reach and contribute to the civil engineer society.
09:50 - 10:10
TOWARDS A MINIMUM REQUIREMENTS FRAMEWORK FOR DIGITAL ENGINEERING EDUCATION AT AUSTRALIAN UNIVERSITIES
Presenter: M. Reza Hosseini
Associate Head of School (Research) Deakin University
Dr M. Reza Hosseini is currently the Associate Head of School (research) at the School of Architecture and Built Environment, Deakin University and a research fellow of the Centre for Research in Assessment and Digital Learning (CRADLE). He is a Civil Engineer, has an MSc in Construction Engineering and Management and completed his PhD on virtual construction. He has around 12 years of experience working in various areas of the construction industry, prior to joining the academic world.
His main research and teaching areas are Building Information Modelling (BIM) and Digital Engineering. He has published around 200 papers and book chapters, with 60 of them around various areas of Digital Engineering (DE).
He has been a member of the board of directors for Project Management Institute (PMI) Adelaide chapter, and current acts as the Victoria-based members of board of directors for the America Society of Civil Engineers (ASCE) in Australia. He is the founder and leader of Australian BIM Academic Forum (ABAF) and works closely with the industry and government organisations in developing guidelines and standards to advance the adoption of DE in Australia.
10:10 - 10:30
BRIDGING HIGHER EDUCATION AND INDUSTRY PRACTICE IN DIGITAL BUILT ENVIRONMENT
Presenter: Song Wu
Professor in Digital Construction, Nottingham Trent University
Song Wu: Professor Wu is an internationally leading researcher in digital construction with more than 20 years' experience in the UK higher education sector. He is an expert in computer modelling and data analysis in the built and human environment. His current research interest is in the area of reality computing and Artificial Intelligence which covers 3D scanning, UAV data capture, Augmented Reality, Virtual Reality, serious game technology and machine learning. He recently secured over £2.5m research grant including an AHRC serious game to combat gender-based violence, Innovate UK KTP project and Highway England, Network Rail research in those areas. He undertook a number of management roles, including programme leader, departmental lead, director of teaching and learning and associate dean of teaching and learning. He is also a Fellow of the Higher Education Academy, a Fellow of the Charted Institute of Building and Charted Member of Charted Management Institute.
10:30 - 11:00
WORKSHOP PANEL JOINT BY:
• Brian Guo, Director of Studies (Construction Management), Civil & Natural Resources Engineering, University of Canterbury
• Duc-Hoc Tran, Deputy Director of BIM Lab, Associate Professor of Construction Engineering and Management Department, Ho Chi Minh City University of Technology
• Jingxiao Zhang, Professor, School of Economics and Management, Chang'an University
• Ruoyu Jin, Associate Professor in Construction Management, London South Bank University
• Zulfikar Adamu, Associate Professor of Strategic IT in Construction, London South Bank University
• Navpreet Chohan, Lecturer in Building Information Modelling (BIM), London South Bank University
Organiser of DIGITAL BUILT ENVIRONMENT EDUCATION: ACADEMIA & INDUSTRY ENGAGEMENT