Digital Artists Workshop @PETAL et al.

Wednesday, November 27, 2013 from 5:00 PM to 8:00 PM (CST)
Event Details
You are cordially invited to...
Digital Artists Workshop @PETAL et al.
While all skill levels are welcome to attend, this workshop focuses on helping artists put their best portfolio forward. This is a working meeting so bring your laptops and tablets. If you want to become a digital art rock star, this is the meeting for you! Best way to put together a stunning portfolio is to show up, work with like-minded people and be open to feedback as you build it. Remember, a good portfolio presents a compelling picture of your potential as an artist/designer. This workshop aims to show you how you can best achieve those goals. Who knows? You could be wearing sunglasses by Spring!
Digital Artist Portfolio Development Agenda and Goals
Learn to draw and create a portfolio consisting of 10–18 pieces of your eye-catching artwork.
Purpose
The focus of the Digital Artist Portfolio Development meeting will be to help students further enhance their artistic skills and build upon their strengths.
Target Outcome
A professional portfolio that will showcase your outstanding skills
This Digital Art Workshop will be hosted and presented by designer and illustrator, Clarence McMillan, PETAL et al.  This event is FREE.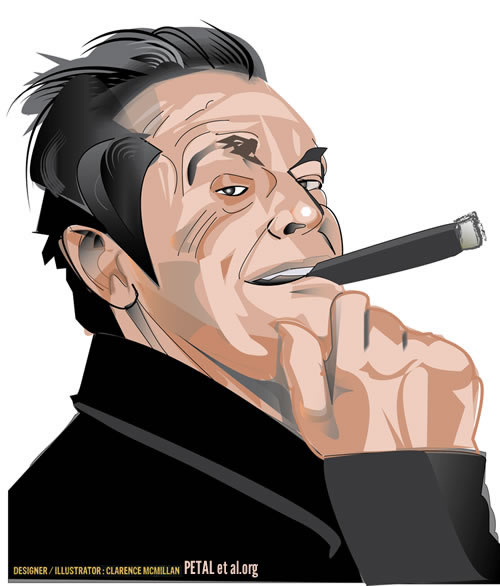 Illustration by Clarence McMillan @PETAL et al. All rights reserved. Do not use without written permission from the artist.

When & Where

Avalon Public Library
8148 S Stony Island Ave
Chicago, IL 60617


Wednesday, November 27, 2013 from 5:00 PM to 8:00 PM (CST)
Add to my calendar
Organizer
PETAL et al.
Professional Entertainment Technology Arts Leaders

PETAL et al. is a 501c3 not-for-profit organization that provides skills development and leadership training in the entertainment technology arts industry. Our goal is to help create more opportunities for technology arts career seekers and help them develop the skills necessary to get them there. We encourage and provide to those that have a passionate interest in the field with immersive learning opportunities, mentoring services, world class trainers, industry insiders and experts with expertise and track records in the industry.
The mission of PETAL et al. is to provide innovative training, mentorship and leadership skills for those not having the know-how or available resources to pursue their career goals in the entertainment technology arts industry. We believe in diversity and inclusion, and all of our projects will provide a diversified group of people, the necessary job skills development, hands-on learning, portfolio enhancement and collaborative networking to increase their potential for employment in the industry by creating bridges of opportunity. We will do this by partnering with industry leaders, educators, organizations and corporations for the development of programs to make jobs in the industry more tangible.
The vision of PETAL et al. and its founders is to inspire entertainment technology artists to push creativity, passion and their skills to the limit while utilizing productivity tools and practicing good business etiquette, whereas prospective employers will be on the look-out for and reach-out for talent coming out of PETAL et al.'s extensive and intensive program to pursue their goals.
Digital Artists Workshop @PETAL et al.