Event Information
Location
Production Pipeline Expo
5300 Melrose Ave
Los Angeles, CA 90038
Description

The Digital Artistry Workshops at the Production Pipeline Expo
The "Digital Artistry Workshops" are a series of 2 hour hands-on classes by industry instructors sharing the secrets and techniques in 3D Modeling, 3D Texturing, Digital Painting, Photoshop Techniques and more.
Note that they are in two classrooms titled Lab 1 & Lab 2.
________________________________________________________________
Note: We were not able to secure compters this year so these sesssions require the attendee to bring with them their laptops for the hands on sessions with the software installed.
________________________________________________________________
Demo versions of all software can be found here:
Also, this includes the discussion Panel moderated by Michael Wright titled "Digital: Is it Art?".
This is free to attend. No registration needed for individual classes. Just come and enjoy all.
Friday, May 3rd - Classroom 1
9-11AM
Digital Painting in Photoshop - Creating New Worlds
by Lee Kohse
11-1PM
Comic Book Creation & Digital Workflow in Adobe Illustrator by Howard Simpson
1-3PM
WACOM Tablet Workflow fo the Digital Artist
by Stephen Burns
3-5 PM
Comic Book Creation & Digital Workflow in Adobe Illustrator
by Howard Simpson
Friday, May 3rd
-
Classroom 2
9-11AM
Proofing Workflow For Fine Art Printing
by Jack Duganne
11-1PM
Work Smarter with Adobe pipeline Automation
By Sandra Voelker
1-3PM
"5 things you should be able to do in 5 minutes or less with Project Dogwaffle" by Phil Staiger
3-5 PM
Work Smarter with Adobe pipeline Automation
By Sandra Voelker
Saturday, May 4th - Classroom 1
9-11AM
Digital Painting in Photoshop - Creating New Worlds
by Lee Kohse
11-1PM
3D Integration in Photoshop CS6
by Stephen Burns
1-3PM
Introduction to ArtRage
By Stephen Burns
3-5 PM
Panel discussion: "Digital: Is it Art?"
Moderated by Michael Wright
Saturday, May 4th - Classroom 2
9-11AM
3D Surfacing in LightWave 11.5
by Dave Jerrard
11-1PM
Cel Shading In Lightwave 11.5
by Jennifer Hachigian
1-3PM
3D Lighting & Shading In LightWave 11.5
by Dave Jerrard
3-5 PM
Bullet Dynamics in Lightwave 11.5
by Jennifer Hachigian
"Digital: Is it Art?"
Panel discussion on the future of digital tools as a expressive artform. This panel is moderated by Micharael Wright (

Otis College of Art & Design professor)

who teamed up a group of educators and arttist dedicated to the digital medium as a creative too.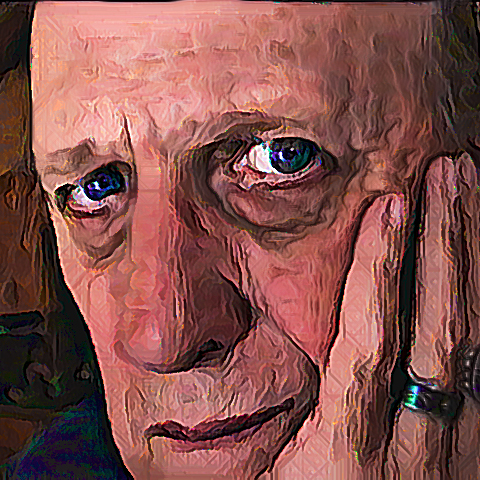 MICHAEL WRIGH
T -
"Digital: Is it Art?"
is a painter who began to explore Digital Media in the mid 1980s on
an Amiga computer. He exhibited his first Digital Prints in 1989. He has exhibited digital and traditional works on a national & international level. The SIGGRAPH acknowledged digital pioneer is currently exploring art and art education in virtual worlds.

Wright is a professor in the Digital Media and Liberal Studies Programs at Otis College of Art and Design in Los Angeles. Wright is one of the artists mentioned in an article "Imaging by Numbers: A Historical View of Digital Printmaking in America" by new media art historian Patric D Prince in the spring 09 issue of the "Art Journal" published by the College Art Association.
Wright's digital work is also represented in "The Art of the Digital Age" by Bruce Wands,
"Going Digital" by Joseph Nalven and JD Jarvis, "Computer Graphics World" '25 year Retrospective of Digital Art" in its January 2002 issue and in the magazine's "Portfolio" section of the November, 2001, issue. Wright is profiled in "Computer Graphics Companion" edited by Jeffrey McConnell Anthony Ralston and Edwin Reilly. His work also appears in "The Computer in the Visual Arts" by Anne Morgan Spalter of Brown University, published by Addison Wesley and is also published in Linda Jacob's seminal book, "CyberArts: Exploring Art & Technology". Wright's digital prints are in the collection of the State Museum in Novorsibirsk, Russia and the Victoria and Albert Museum in London UK, the repository for British art book & print collections.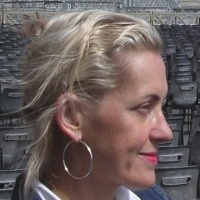 D
IANE PIEPOL

-

"Digital: Is it Art?"
Diane is a Project Director/Producer. As a producer, digital educator and
digital effects artist, her credits encompass work on digital research projects, feature
films, music videos and broadcast television. Her contributions often place her in a
position of liaison between artistic and technical realms. Her current mission with ADN(Agence de Doublures Numeriques/Digital Double Agency) is to represent the
company's development of a digital doubles effort in Los Angeles. Her previous mission at the USC Institute for Creative Technologies (ICT) was to develop and lead strategies for creative placement of ICT's virtual human interactive characters into application in informal education settings such as museums and science centers.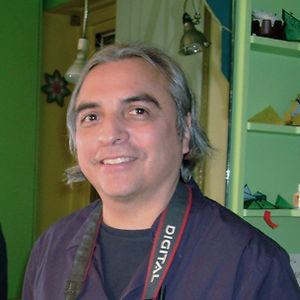 VICTOR ACEVEDO

-

"Digital: Is it Art?"
Victor brings to his current roles as a Music video director and Live
visualist (VJ) over 30 years of experience in the visual arts. He is a desktop computer art pioneer, having worked with digital media since 1983. Following a natural evolution, his work has moved from traditional media to digital and later from still-imagery to motion graphics. Considering the implications of Synesthesia and given his avid interest in contemporary Electronic Bass music as well as Digital Cinema and Synergetic Geometry, Acevedo has positioned himself inside the genre called VISUAL MUSIC. His music video productions are informed by a synthesis of these traditions, disciplines, phenomenology.

Acevedo's digital fine art work has been featured in several books including: "Moving
Innovation: History of Computer Animation" (Tom Sito, MIT Press 2013) "Digital Art"
(Wolf Lieser, Ullman /Tandem 2009) ; "From Technological to Virtual Art" ( Frank
Popper, MIT Press 2007) ; "Art of the Digital Age" (Bruce Wands, Thames and Hudson,
2006) ; "Escher's Legacy: A Centennial Celebration," (edited by Doris Schattschneider
and Michelle Emmer, Springer-Verlag 2002.)
info@acevedomedia.com / visit acevedomedia on facebook + youtube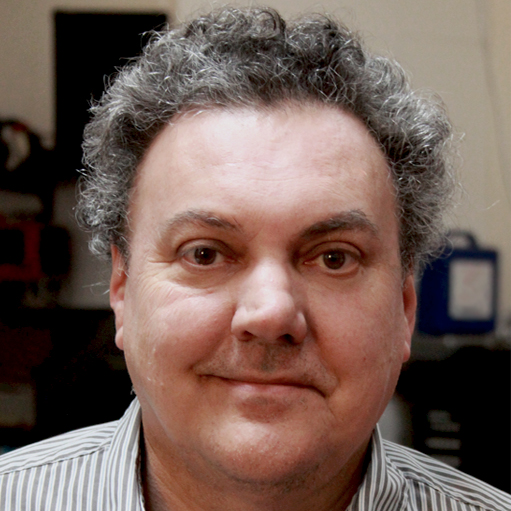 MICHAEL JAMES MASUCCI

-

"Digital: Is it Art?"
Michael is an award-winning media producer, video-artist, writer,
musician, curator, mediator and educator. Collaborations for which Masucci has served in a principal role have been exhibited internationally, at venues such as the Museum of Modern Art (New York), the Institute of Contemporary Art (London), and the American Film Institute (Los Angeles), on commercial television as well as in festivals, galleries conferences and universities.

In 2011, Masucci's early video art work was included in the Getty Museum and
Research Center's massive 60-venue exhibition "Pacific Standard Time" (PST).
Additionally, he moderated a panel of leading Feminist Performance Artists, and
organized a five-part series of live events, screenings and panel discussions, "Hacking the Timeline v2.0", as part of PST. The intent of PST was to present in a scholarly manner, the pivotal role that key Los Angeles artists played, post-WW2, in the development of today's worldwide contemporary art movements.

Currently, Masucci is collaborating with curators and scholars at the University of
Southern California, in archiving and preserving his early media works, as well as the
work of other key EZTV artists.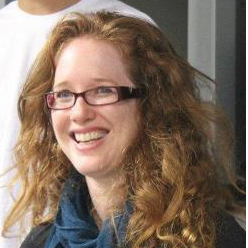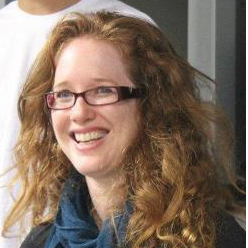 KATE JOHNSON

-

"Digital: Is it Art?"
Kate is an artist, filmmaker, and educator. Her collaborations have been
seen internationally at venues such as the Cannes Film Festival, the Museum of Modern Art NY, the Institute of Contemporary Art (London), Lincoln Center, Duke University, American Film Institute, and at major conferences, festivals, and exhibitions.
She has been commissioned to create large projections for projects presented at
LACMA, Japan American Cultural Center, the Los Angeles Central Library, and by
organizations ranging from the Governor's Office of the State of California, the Women's Conferences designing for speakers from the Dalai Lama to First Lady Michelle Obama, to Doha for the Royal Family of Qatar.

In 2011, Johnson was commissioned to co-design one of the largest projections ever for the Pacific Standard Time Gala Opening multimedia installation that projected the story of 4 decades of California Art History simultaneously onto five of the Getty Museum'sbuildings.
Presentation Descriptions & Instructors

Stephen Burns - Digital Artist, Author, Adobe ACP(Adobe Community Professional)
Wacom Tablet Workflow for the Digital Artist:
This class will cover the customization of the Wacom pen and tablet for a variety of artistic applications. You will learn how to properly set up the pen and tablet that will give you an optimal pen-centric experience for your unique workflow. The student will learn how to custom create brushes in Photoshop that take advantage of the full capabilities of the Wacom pen to provide a more creative experience.
3D in Photoshop CS6:
We will discuss the basics of building 3D objects, texturing 3D objects, reshaping 3D objects with the use of displacement maps, lighting the 3d scene and more. The end goal is to build a creative 3D scene from scratch in Photoshop.
About Stephen Burns
Stephen Burns, is an Author, Photoshop Guru & Trainer, and the president of the San Diego Photoshop Users Group and most recent instructor to the Light Photo Workshops. He has written the books, Photoshop CS5 Trickery & FX, The Art Of Poser 8 Pro & Photoshop CS5, The Art Of Poser & Photoshop, Author of Advanced Photoshop CS4 Trickery & FX, Author of "Advanced Photoshop CS3 Trickery & FX, Author of "Advanced Photoshop CS2 Trickery & FX and also Photoshop CS Trickery & FX for Charles River Media. @chromeallusion on twitter. http://www.chromeallusion.com

Jack Duganne - Owner of Duganne Ateliers (Creator of Giclee)
Proofing workflow for fine art printing:
A step by step proofing workflow with hands on technique for generating multiple proof varations in one print.
About Duganne Ateliers
Owner of Duganne Ateliers, fine art printmaking studio, professor at Santa Monica college and Otis College of Art and Design.

Jennifer Hachigian (www.celshader.com)
Cel Shading In Lightwave 11.5
Bullett Dynamics in Lightwave 11.5
About Jennifer Hachigian:
Jennifer Hachigian worked for fourteen years in Los Angeles visual effects. Her credits span films, television shows, and commercials. She also runs two websites: Celshader.com and GreebleGraphics.com.

Dave Jerrard- 3D Animator
3D Sufacing in Lighwave 11.5
Dave will share techniques that will give your 3D objects the life and character that they deserve.
3D Lighting & Shading In LightWave 11.5
Dave will share the fundamentals and secretes of effective lighting for 3D scenes.

Lee Kohse - Concept Artist and Art Director
Digital Painting in Photoshop
Creating New Worlds:Lee Kohse is a concept artist who works on several television animated series. In this session, Lee will explore the realm of digital painting in Photoshop to create surreal scenes that will inspire attendees to think beyond the brush.
About Lee Kohse:
Lee is a comic book writer/artist, and Creative/Art Director of BloodFire Studios. He as worked on several animated projects for Lucas Arts (Star Wars: Clone Wars animated series; Cartoon Network), Lord of the Rings, Speed Racer and more. http://www.leekohse.com

Howard Simpson – Comicbook Artist
Comic Book Creation & Digital Workflow in Adobe Illustrator
Learn from start to finish how to create your comics with a digital workflow in Adobe Illustrator.
If you want to get serious about creating digital comic book art then you must attend this session! Learn step-by-step how to prepare a digital template for for your comic book or graphic novel using Adobe Illustrator. Learn basic tools and other apps to use. Bring your laptop! This way you can follow along. See how a single page goes from script to layouts and then to pencils, inks, colors and letters. You will see how to have a file ready to go to the printer. Some of these steps also work for inDesign!
About Howard Simpson:
Howard Simpson is a storyteller. He is a cartoonist and illustrator doing books, comic books, storyboards and concept design work for Disney, Nickelodeon, Warner Bros. Animation, Simon & Schuster, HBO and many more. Please see my portfolio at http://abbadabba.com

Sandra Voelker – Photoshop Automation
Work Smarter with Adobe pipeline Automation
We create art on the computer. So let's get the computer to do the work, so we can be artists! When faced with challenging deadlines, reducing budgets, and never ending director demands, its important to quickly create and iterate on visual assets. I'll be demonstrating ways we can setup adobe applications to quickly processes multiple assets, speed up repetitive tasks, and work with other applications in your pipeline. We'll be looking at how you can use Presets, XMP data, Variables, Conditional Actions, and Scripting to make your own custom toolsets, and increase efficiency
About Sandra Voelker
R&H and ILM and 9 years in game development, Sandra knows the importance of developing an efficient production pipeline. She defined the Technical Artist role while at Electronic Arts, developing US and UK patented solutions
With 7 years film production experience Technical Directing a
that were used in AAA game title development worldwide. Sandra left EA in June and is now working independently as an Adobe pipeline tools developer at PhotoSpot LLC. PhotoSpot creates pipeline solutions for visual data. From studio environments like: Film, Games, Photography and Websites, to corporate environments like Advertising design, Clothing design, Medical visualizations, and Photo data analysis.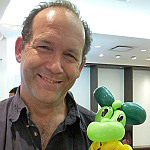 Phil Staiger –

5 things you can do in 5 minutes or less with Project Dogwaffle
5 things you can do in 5 minutes or less with Project Dogwaffle
Project Dogwaffle (PD) is award-winning and affordable paintbox PC software with natural media, animated painting, custom brushes with dynamics, onion skins for traditional animation, particle and foliage brushes for painting and animation, advanced lens flare system, motion estimation, 3D elevation and lighting with support for GPU acceleration, rotoscoping, and many other video special effects. PD Howler is being developed by Dan Ritchie (www.squirreldome.com), a former special effects animator who currently lives in the Santa Clarita area and who's worked at Foundation Imaging on titles such as Star Trek Voyager and Starship Troopers (the TV Series). Dan partners with Philip Staiger of TheBest3D.com to market and support Project Dogwaffle to hobbyists and pros alike.

In this session, you will get a brief overview of the program's features and capabilities, followed by a deep dive into 5 small projects:

- exploring internal and custom brushes for painting, Penny Paint for sketching and cartooning, the Curve tool to simulate tablet pressure, and special effects such as pigment lifting, translucent water color and thick oil. Create a painting, and frame it too.

- working with video: slow down a 3D rendered animation or video with the Motion Prediction Module: from 2s to 20s in 60 frames.

- Scenic landscape modeling: Using the 3D Designer module to create Earth and Sunset Skies.

- Particle brushes: Foliage effects, and painting while under the influence (of force fields)


Date and time
Location
Production Pipeline Expo
5300 Melrose Ave
Los Angeles, CA 90038