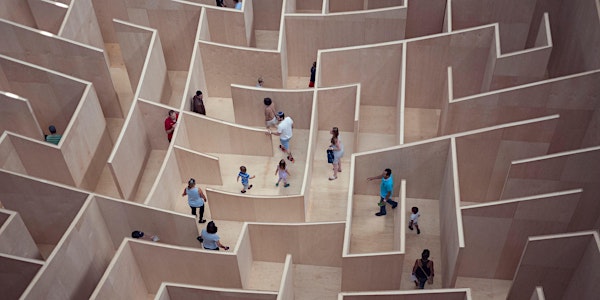 Digital ansvarlighed - hvad er borgerens rolle i fremtidens digitalisering?
ITU's Center for Digital Velfærd inviterer til offentlig debat om borgerens rolle i fremtidens digitalisering i Danmark.
When and where
Location
IT University of Copenhagen 7 Rued Langgaards Vej AUDITORIUM 2 2300 København Denmark
About this event
De seneste årtiers omfattende digitalisering i Danmark har i høj grad været drevet af staten i samarbejde med en række private virksomheder og interesser. Det har betydet, at der især har været fokus på effektivisering og besparelser – og måske mindre på den enkelte borgers behov?
Selvom tilliden til det offentlige stadig er høj, så bliver den udfordret af den omfattende brug af IT i den offentlige forvaltning. Det gælder især, hvis forvaltningen ikke er gennemskuelig og opleves som fair og demokratisk, eller hvis den ikke passer til borgernes behov og ønsker.
Der har i den senere tid været opmærksomhed på, at langt fra alle digitale løsninger passer til den enkelte borger, og at den digitale udviklingen hidtil har båret præg af mangel på inddragelse.
I debatten stiller vi derfor skarpt på spørgsmålet om digital ansvarlighed, og hvilken rolle borgeren bør spille i fremtidens offentlige digitalisering.
• Bør borgerne ikke have ret til selv at deltage i en udvikling, der hidtil mest har været drevet fra staten og forvaltningerne?
• Kan vi bemyndiggøre borgerne, så de også selv kan forme et fremtidens digitale Danmark? Hvordan øger vi deres kompetencer til dette? Hvillke visioner for fremtidens danske samfund understøttes af digitaliseringen i dag?
Panelet består af:
• Ina Corydon, forretningschef, KOMBIT
• Morten Rosted Vang, Fagleder, Digital ansvarlighed og cybersikkerhed, Dansk Industri
• Ole Tange - IT-politisk rådgiver, PROSA
• Mikkel Hjorth, Docent, VIA University College
Vært: Anders Kjærulf.