Location
Sands Inn & Suites, San Luis Obispo, CA
1930 Monterey Street
San Luis Obispo, CA 93401
Description
Digital Age Authors E-Publishing Intensive:
How To Be a Writer in the E-Age
AND KEEP YOUR E-SANITY
Let's face it. Aspiring writers need help riding the roller-coaster of the rapidly changing publishing business—how do you deal with the overload of conflicting information?
You can't read thousands of blog posts every day on the subject of writing, publishing and marketing—which ones do you trust? Who do you believe? Come to this special workshop in the Digital Age Authors series and find out!
This will be the worldwide launch of Catherine and Anne's new eBook!

Keynote Presenters: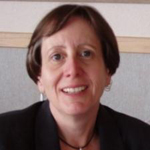 Catherine Ryan Hyde, author of 18 published and forthcoming novels, including Pay It Forward, Second Hand Heart, and Jumpstart the World. Catherine shares the factors that rocketed her e-book, When I Found You, to fabulous success as #1 free in Kindle store (with over 81,000 downloads!), then #12 paid in Kindle store with a popularity ranking of #3 in Kindle and #5 on Amazon as a whole.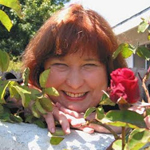 Anne R. Allen, author of the Camilla Randall mysteries, two stand-alone mysteries and a nonfiction guide for writers. Her immensely popular blog was a finalist Best Publishing Industry Blog in the AAP/GoodreadsIBB Awards. Anne talks about practical, low-cost ways to establish yourself as an author through social media and online marketing.
Best of all, you'll be among the first to learn the insider secrets within Catherine and Anne's new e-book, How To Be a Writer in the E-Age (and Keep Your E-Sanity).
There will be a free drawing for an Autographed First Edition of
Pay It Forward!

Other Presenters:
Deborah Bayles

, Published Author (Prentice-Hall), Instructor

David Congalton

, Published Author (

NewSage

Press), Screenwriter

Charlotte Alexander

, Published Author (

NewSage

Press), Editor

MacSuperstore

Expert,

iPad3 and latest writing

apps; giveaways!



Saturday, July 14, 2012, 9 a.m. - 3 p.m.
Sands Inn & Suites, San Luis Obispo. $75. Lunch, snacks and all materials included!