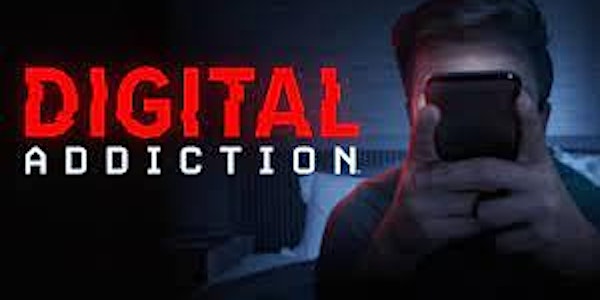 "Digital Addiction: What are the Signs and How to Avoid becoming Addicted"
Important Webinar for Parents & Students by the speaker - Marvin Dadischeck - Digital Well-being Expert | Cyberpsychologist | NHS TEWV
About this event
Speaker: Marvin Dadischeck
Digital Well-being Expert | Cyberpsychologist | Researcher | Cyberpsychology, Clinical Psychology, Smartphone Addiction, Organisational Psychology and Leadership
SafeTeensOnline care about young children and the community for their health during this digital era. To give awareness and empower this generation, SafeTeensOnline partnered with the Wharton Alumni Social Impact Club(WASIC), NJTA, and PALS Learning Center to invite the wellness coach and expert to present the "Digital Addiction" webinar.
SafeTeensOnline: A global 501c(3) nonprofit dedicated to teenagers' online safety and cyber skills development.
WASIC: Wharton and the University of Pennsylvania alumni who are passionate about using our business skills to address global economic, social, and environmental problems.
Marvin Research:
Cyberpsychology, Mental Health, Psychological Therapies, Digital Well-being.
Latest project: Process-based treatments and assessments of psychological functioning in the context of problematic smartphone and social media use. Aim is to develop efficacious treatments beyond the contemporary biomedical addiction model.
Join us on Jan 29th at 11AM to 12 PM, both parents and students are invited!
Contact: admin@safeteensonline.org or palsnorthedison@gmail.com