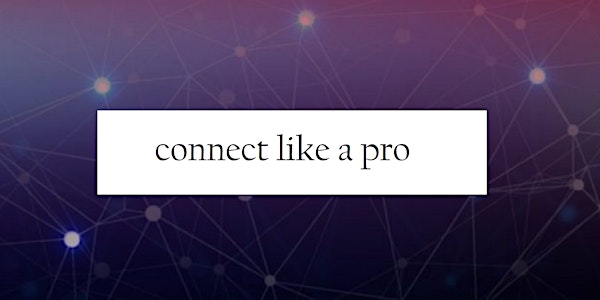 Digital Academy: Connect Like a Pro - Fall Series
Learn how to connect to the new digital world with experts from Vodafone. Earn a certificate to promote your skills on your CV and LinkedIn.
Refund Policy
Refunds up to 7 days before event
Eventbrite's fee is nonrefundable.
About this event
DIGITAL ACADEMY FOR TEENS -- CONNECT LIKE A PRO
In this 8-week course, you will learn how to operate in the digital world and to connect like a pro, while learning the fundamentals of network engineering and new possibilities in the digital world.
This course is foundational for anyone that wishes to learn about connecting data, devices and people across different networks and fundamentals of digital service design. You will learn about digital packets, how they connect and travel, network types including virtual networks, how to connect to the Internet, network security, cloud, edge computing, enterprise networking, and future of connectivity including the metaverse with virtual reality and mixed reality. You will learn how to create your own network.
What Will You Do?
Build a digital packet and follow its journey as it travels through the network, all the way to the future of the metaverse! You will complete weekly Digital Challenges, and at the end of the course you will either build your own network or complete another project challenge as part of your work experience with experts from Vodafone. Students will receive a Certificate of Completion at the end of the course.
Coursework: Each week students will connect to a conference call for a 1-hour live Masterclass, an interactive learning session with a professional from Vodafone who will serve as your Mentor during this training. There may be additional 1 hour of additional work each week through the Challenges.
Pre-requisites & Equipment Required: This course is open to any student with basic PC skills and Internet connection. No other technology knowledge or experience is required.
Recommended Age: 14 -19 yrs
CURRICULUM
Session 1 – How do I connect to the Internet? What's the difference between Wi-Fi and broadband and how do you get to all the Internet sites and apps you know and love. Identify best and worst connected regions.
Session 2 – What is the Internet? Do you know how data gets from your device to an app in America? Do you know where it's been on its journey? Join to find out what makes the Internet tick. Create league tables for top Internet exchanges and learn who is connected and where.
Session 3 – What is network security? Ever wondered what a computer virus actually is? Or how a hacker gets access to somewhere they shouldn't? We'll tell you all about it. Identify types of security threats.
Session 4 – What is enterprise networking? Now we know what happens to our packet, we'll show you why this matters for each and every business out there. You will learn about virtualised networks and SD-WAN, SD-LAN, SDCI, and SASE. You will build your own Quality of Service policy. You will learn about cloud-based applications infrastructure and digital services including IaaS, SaaS, PaaS, game services, Edge Computing, and more.
Session 5 – The future of networking. The future is coming faster than ever, and in this session, we'll talk you through new topics like the metaverse, blockchain and quantum computing. You will work in teams to brainstorm ideas for new digital services including virtual reality and mixed reality.
Session 6 – How to build your own network. You will learn how to design a network architecture and with applications that use the cloud.
Key Skills:
This course will help students that wish to expand their technology skills overall and helps to provide foundational knowledge of digital connectivity networks. The course will help to accelerate onboarding for those pursuing an Apprenticeship or Degree Apprenticeship at Vodafone and provide insight to roles such as: Digital Solution Designer, Network Engineer, Network Manager, Application Infrastructure Manager, Strategy Manager, Security Manager.
Course Instructors & Mentors
• Andy Linham, Sr. Strategy Manager, Products & Services, Vodafone
• Larry Dutton, Sr. Strategy Manager, Fixed Connectivity, Vodafone
Dates:
Fall Cohort: Wednesdays 3:45-4:45
• Nov 16, 23, 30
• Dec 7, 14, Jan 11
WHAT YOU WILL NEED
You will need a PC or Mac and a smart phone ideally with video camera plus charging cables. A credit card is needed (for identification only) to activate a free 30-day Microsoft Azure subscription to complete the Machine Learning labs.
Under 18's require a consent form by a parent / guardian. 
RESEARCH STUDY
We are conducting a research study with the Digital Camp, Digital Incubator, and Digital Academy with Dr. Jonathan Beale (Oxford, Harvard), Dr. Iro Konstantinou (Eton College), and Dr. Michael Mannino (Flow Research Collective) to test how digital education and purpose-driven programmes can impact academic resilience, performance, and flow in young people as well as growth and development in mentors. Participants will be invited to complete surveys and offer feedback and may opt out of the study.
OUR MISSION
We aim to inspire a love of learning with young people about technology and support their journeys to first work experiences. We believe it is critical to create an engaging and inclusive environment for girls, which are under-represented in both STEM and in leadership roles.
We're on a mission to build a sustainable education programme offering skills development and work opportunities for boys and girls of any age through a co-funded model with socially responsible businesses, educational organisations, and government.
This programme is a pilot supported by Vodafone and volunteers from the tech and business community. Proceeds from the Digital Academy are helping to raise funds to enable us to build a sustainable programme to support students to launch their own businesses. We greatly value your support and feedback.