Description
A night out just for digital scrapbookers! Get away from the kids and the chaos and take a night just for YOU! Join with other digital scrapbookers and designers to meet new people, learn new techniques and win some amazing prizes. Free product is given out to everyone who attends, as well as exclusive coupons and other gifts.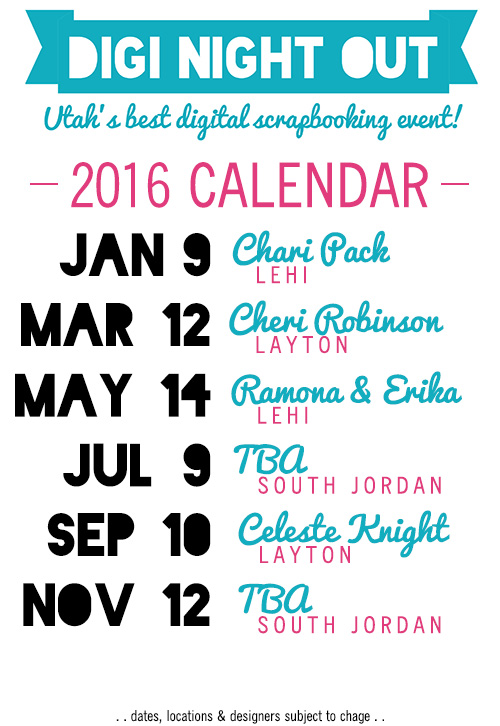 Introducing the Digi Night Out Annual Pass!


Save 39% when you purchase the FULL DNO Annual Pass! Attend all 6 events in 2016 for only $66! That's just $11 per event - an even better deal than buying an early bird ticket. Can't commit to all 6 dates? Grab the MINI DNO Annual Pass. Attend any 3 of the 2016 events for just $33 - get the pass now and choose your dates later!
Like us on Facebook, sign up for our newsletter and visit our website for regular updates and information.