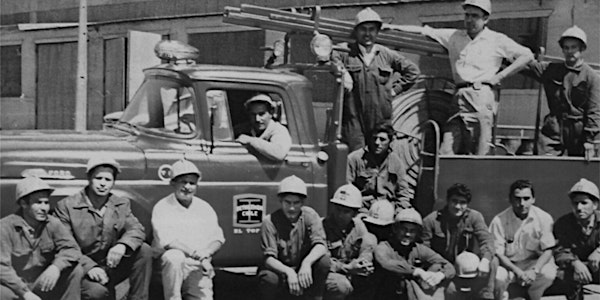 DIGGING UP BETHLEHEM STEEL'S HISTORY IN LATIN AMERICA
This talk explores the history of Bethlehem Steel's iron mining operations in Chile
Refund Policy
Contact the organizer to request a refund.
Eventbrite's fee is nonrefundable.
About this event
REGISTRATION CLOSES ON January 23rd at 2:45PM EST. A recording of the program will be made available on the National Museum of Industrial History website at NMIH.org
La registration cierra 01/23/22 a las 2:45 EST. Una grabación del programa estará disponible en la página web del Museo National de la historia industrial.
Digging up Bethlehem Steel's History in Latin America: Chile and Transnational Flows of Raw Materials and People
January 23rd, 2020
3:00pm EST
17:00pm CLST
While the rise and fall of Bethlehem Steel is well-documented, the Corporation's global impact particularly from places where they sourced raw materials is less well-known. From 1913 until 1971, the Bethlehem Steel Corporation operated iron mines in Chile, shipping ore to the US through the Panama Canal. Chilean iron ore was essential to Bethlehem Steel's World War II production, cementing the ties between Latin America and the Lehigh Valley.
While the histories of Mexican and Puerto Rican workers illustrate Bethlehem Steel's labor linkages, this talk provides a new perspective on the Lehigh Valley's long-standing relationship with Latin America by illuminating Bethlehem Steel's mining operations in Chile. Various engineers, geologists, and Bethlehem Steel executives worked on the Chilean mining projects, and many brought families and built lives in the mining towns or surrounding areas near La Serena, Chile. Through these connections Chileans also came to study, work and live in the Lehigh Valley in the 20th century.
This virtual talk explores the history of Bethlehem Steel's iron mining operations in Chile, the transnational flows of raw materials and people and Bethlehem Steel's legacy in Latin America.
PLEASE REGISTER TO RECEIVE A ZOOM LINK TO THIS EVENT.
The goal of this project is to research the history of Bethlehem Steel's iron ore mining operations in Latin America, with a plan to present findings in academic journals, museum exhibits, public lectures, and/or documentaries. Some of the core questions that guide this project are: What role did iron ore extracted from Latin America play in Bethlehem Steel's production processes? And, how did the Bethlehem Steel Corporation (& its subsidiaries) impact the regions where they had mining operations?
If you have memories, photos, documents, or contacts that you are interested in sharing with the project, we would love to hear from you. Please visit https://forms.gle/ch6q41eMfbQjksm68 with whatever information you are able to share, and we will be in touch.
Excavando la historia de Bethlehem Steel en Latinoamérica: Chile y los flujos transnacionales de materia prima y personas
Aunque el apogeo y la decadencia de Bethlehem Steel está bien documentado, los impactos globales de la corporación particularmente en los sitios donde extrajeron materia prima es menos conocido. Desde 1913 a 1971, Bethlehem Steel Corporation operó minas de hierro en Chile, enviando mineral de hierro a los EEUU por el canal de Panamá. El mineral de hierro chileno fue esencial en la producción de Bethlehem Steel durante la segunda guerra mundial, consolidando los vínculos entre latinoamérica y el Lehigh Valley en Pennsylvania, EEUU.
Mientras que las historias de trabajadores mexicanos y puertorriqueños ilustran los vínculos laborales de Latinoamérica con Bethlehem Steel, esta charla provee una perspectiva nueva sobre la relación histórica del Lehigh Valley con Latinoamérica destacando las operaciones mineras de Bethlehem Steel en Chile. Varios ingenieros, geólogos, y ejecutivos de Bethlehem Steel trabajaron en proyectos de la minería chilena, y muchos viajaron con sus familias y construyeron sus vidas en los pueblos mineros y los alrededores de La Serena. A través de estas conecciones, chilenos también vinieron al Lehigh Valley de Pennsylvania para estudiar, trabajar, y vivir durante el siglo XX.
Esta charla explora la historia de las operaciones mineras de Bethlehem Steel en Chile, el flujo transnacional de materia prima y personas y el legado de Bethlehem Steel en Latinoamérica.
Favor de registrarse para recibir el enlace de Zoom para el evento virtual.
Este programa está auspiciado en parte por Lehigh Valley Engaged Humanities Consortium, con un generoso apoyo proporcionado por una subvención a Lafayette College de la Fundación Andrew W. Mellon.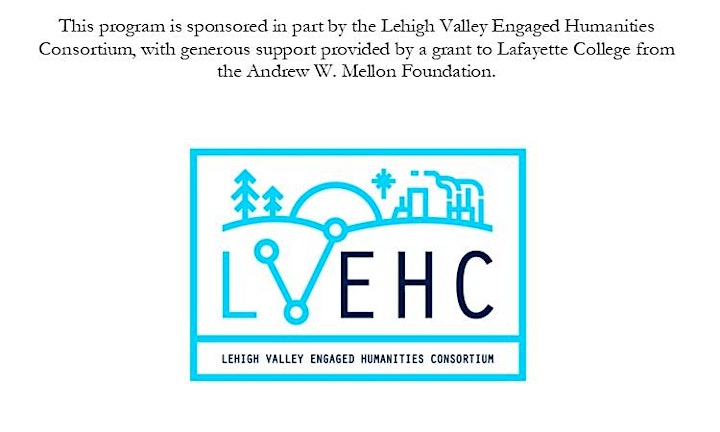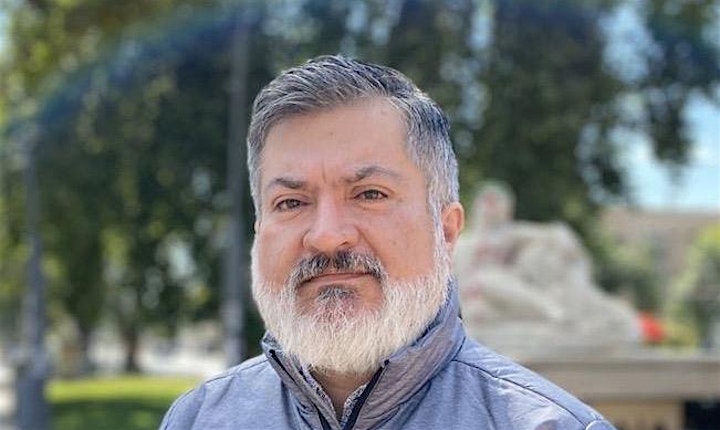 Javier Rojas is a graphic designer with a master's in marketing and strategic communication, and a public historian with a particular focus on mining history in the Coquimbo region of Chile. He has produced a variety of exhibits and publications on the El Tofo-Cruz Grande mining complex, and is the founder and curator of the digital museum www.museominerocoquimbo.cl. Born in the mining town of El Tofo, he is son, nephew and grandson of Bethlehem Chile Iron Mines Company workers.
Javier Rojas es un diseñador gráfico, magister en marketing y comunicación estratégica, e historiador público de la historia minera de la región de Coquimbo. Ha sido productor de diversas exposiciones, publicaciones y asesorías históricas sobre el complejo minero El Tofo – Cruz Grande. En la actualidad, es creador y administrador del sitio www.museominerocoquimbo.cl. Nacido en el pueblo minero El Tofo, Javier es hijo, sobrino, y nieto de trabajadores de Bethlehem Chile Iron Mines Company.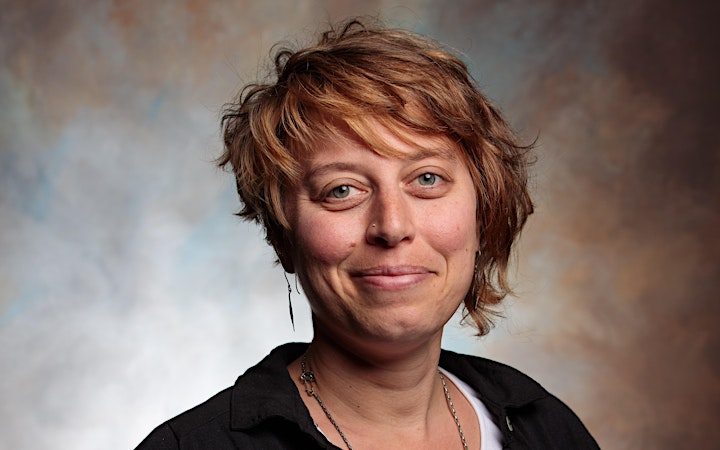 Cory Fischer-Hoffman, Visiting Assistant Professor of International Affairs at Lafayette College is currently conducting research on Bethlehem Steel Corporation's Latin American mining operations. Cory is an oral historian, media maker, and former postdoctoral fellow with the Mellon Digital Humanities Initiative at Lehigh University. She earned a doctoral degree in Latin American, Caribbean and US Latino Studies from the University of Albany (SUNY).
Cory Fischer-Hoffman, profesora asistente invitada de asuntos internacionales en Lafayette College, actualmente está investigando las faenas mineras de la corporación de Bethlehem Steel en latinoamérica. Cory es una historiadora oral, creadora de medios, y fue becaria postdoctoral con la iniciativa de humanidades digitales de Mellon en Lehigh University. Obtuvo un doctorado en estudios de Latinoamérica, el caribe, y latinos de EEUU de la Universidad de Albany (SUNY).