Digging In-A Gathering for Professional Container Garden Designers
Description
Let's gather to Create a community, Learn how to make business more profitable, Inspire one another
There is nothing more important to the life of an entrepreneur than community, which can be difficult to find if we spend the majority of our days planting away. Conferences and workshops are the best ways to network, learn and be inspired. Digging In was specifically designed for professional container designers, the first of it's kind dedicated to all things related to container gardening!
Don't miss out on this community gathering of like-minded professionals. Register below and let's start DIGGING IN to What WE Do!
The Venue-The Naper Settlement-Naperville, IL
Naper Settlement is an outdoor history museum featuring 12 acres of beautiful landscaped grounds. Located in downtown Naperville, Naper Settlement is just steps away from dining, shopping and the Riverwalk. The two day event will take place in the Tavern Room part of the original Pre-Emption House, built in 1834, it stood at the center of Naperville as the first hotel and tavern west of Chicago.
Ticket- price includes two day gathering, all meals during meeting hours, professional speakers, and breakout sessions
Accomodations-A block of rooms is being held at Hotel Indigo-Riverwalk (across from Naper Settlement)
Located at 120 Water Street, Naperville, IL Hotel Indigo is an upscale boutique hotel at the center of Naperville's colorful downtown district. Local art, rustic wood tones and antique touches immerse guests in the history of the Naperville Riverwalk neighborhood.
$129-private room
$65-shared room*
You can book your room at the discounted rate by using this link- Digging In
Or by calling 877-846-3446 and refer to the code DIG to get the discounted rate. The discounted rate will only be available until Feb. 20, 2017
*shared rooms please contact containedgardens.andrea@gmail.com
Speakers-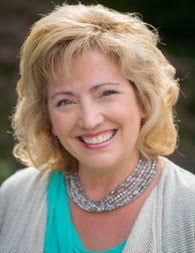 Christina Salwitz, also known as The Personal Garden Coach, is an award winning garden photographer, author and horticultural guidance counselor. Christina is a vibrant, lively container designer, public speaker and horticultural photojournalist. Her container designs are regularly featured in magazines across the country. Christina is the co-author of Fine Foliage and Gardening with Foliage First.
Helen Weis is the owner and principal designer of Unique by Design Landscaping & Containers, a boutique design firm. Helen is well-known in the landscape industry for her amazing container designs. Her containers have been featured in many national publications including APLD's 'The Designer', Fine Gardening Magazine, Fine Gardening Best of 'Container Gardening', State by State Gardening 'Oklahoma Gardener' and countless blogs. She will happily tell you that as a designer, containers and store front displays are her passion.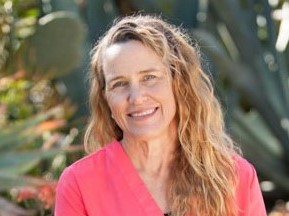 Laura Eubanks is the founder and CEO of Design for Serenity, a succulent landscape installation company. Laura is an award winning succulent designer with an International reputation. She is the innovator of the Succulent Topped Pumpkin and the Succulent Tapestry. Her work has been featured in numerous books and magazines and her popular "Succulent Tip of the Day" video series has been viewed nearly a million times on Facebook and YouTube.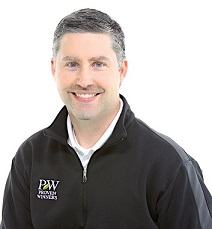 As director of marketing and public relations for Proven Winners, Marshall Dirks combines his 27+ years of horticultural experience and marketing skills to create awareness of the Proven Winners brand, including developing and maintaining a consistent, recognizable image for Proven Winners. He's a passionate gardener and travels around the world encouraging gardeners and retailers alike.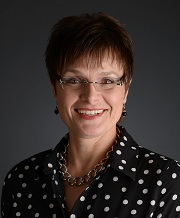 Joan Mazat is a Senior Business Manager at the Ball Seed Company for several product lines. She is also the lead of the Container Solutions Committee for over the past 15 years doing mixed container presentations at the Ball Seed Customer Day. Joan's designs and container articles have been published over the years in several trade magazines and Ball Seed publications.
Digging In Schedule*

Monday March 20-Tavern Room at Naper Settlement
11:30am-Meet & Greet Lunch
1:00-Speaker-Christina Salwitz-Social Media, how it can grow your business
2:30-Break
2:45- Speaker-Christina Salwitz-Tips and Tricks to take the best photos of your work
4:00-Marshall Dirks presents The Latest & Greatest Flowers for 2017
5:30-Closing Comments
6:00-Optional Dinner at Plank Bar & Grill-Hotel Indigo (this price is not included in registration fee)
Tuesday March 21-Tavern Room at Naper Settlement
8:30am-Breakfast
9:00-Speaker-Helen Weis-'Design by Season', creating successful & profitable container designs in all 4 seasons
10:30-Break
10:45-Breakout Session-Business Practices
11:45am-Lunch, sponsored by Ball Seed. Joan Mazat presents on Ball's Container Solutions group, trial procedures, & container recipes.
1:00-Speaker-Laura Eubanks- Designing with Succulents
2:45-Break
3:15-Breakout Session-Suppliers & Sourcing Products for a Container Gardening Business
5:30-Closing Comments
6:00-Optional Dinner for those staying Tuesday night (this price is not included in registration fee)
Wednesday March 22
Optional-Visit Chicago Garden Show at Navy Pier
*schedule may be subject to changes
Let's start DIGGING IN to what We Do!
See you there!
A Huge Thank You to our Generous Sponsors who helped make this event possible!