Description
FREE Digestive Health Disorders and Solutions Seminar!
Did you know Your Gut Health Could Be The Answer to Metabolic Conditions and More:
Therapeutic Advances in Gastroenterology Recent Study Sates That Your "...gut harbours a complex community of over 100 trillion microbial cells which influence human physiology, metabolism, nutrition and immune function while disruption to the gut microbiota has been linked with gastrointestinal conditions such as inflammatory bowel disease (IBS) and obesity." also "…systematic diseases such as diabetes [Qin et al. 2012]1 and chronic inflammatory diseases such as inflammatory bowel disease (IBD), encompassing ulcerative colitis (UC) and Crohn's disease (CD) [Frank et al. 2007 ]1.
This seminar will explore the link and provide solutions to natural gut health and restoration. Register now (for FREE) and Get Your Gut and Life Back! Limited Seating Available.
At this FREE SEMINAR you will learn this and more from our expert speaker: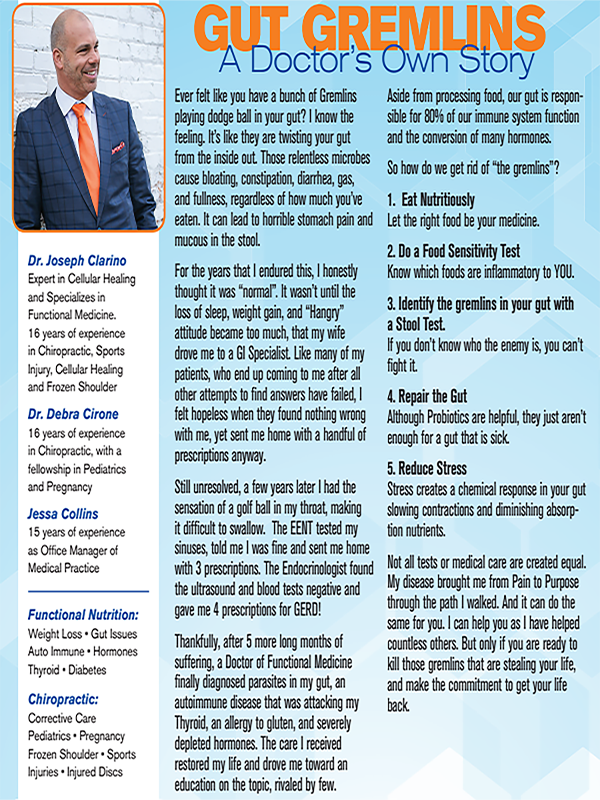 1. Guinane C, Cotter P. Role of Gut Microbiota in Health and Chronic Gastrointestinal Disease: Understanding a Hidden Metabolic Organ. Therap Adv Gastroenterol. 2013 Jul; 6(4): 295–308.