Description
You're invited to D.I.G. In! Dinner In the Garden!
---
EATS Park City and Summit Community Gardens are celebrating national Family Meal month by hosting dinner for our community with delicious local produce, interactive fun, live music and a stroll through the garden to see what's growing.
It's no ordinary dinner! D.I.G. In! is a fresh, local, garden-to-table dinner and party for all ages that helps us spread the love of healthy food and gardening. Deer Valley Resort and Park City Mountain are in charge of the food - so you know it's going to be awesome!
Dress: totally casual - feel free to wear your overalls!
Parking: available near garden entrance
Weather: come rain or shine!
Libations: cash bar
Opportunity Drawing: in-home dinner for 6 cooked by Park City Culinary Institute chef
So come see how our gardens grow in Park City, enjoy food that's a cut above and get to know your neighbors! We hope you can join us!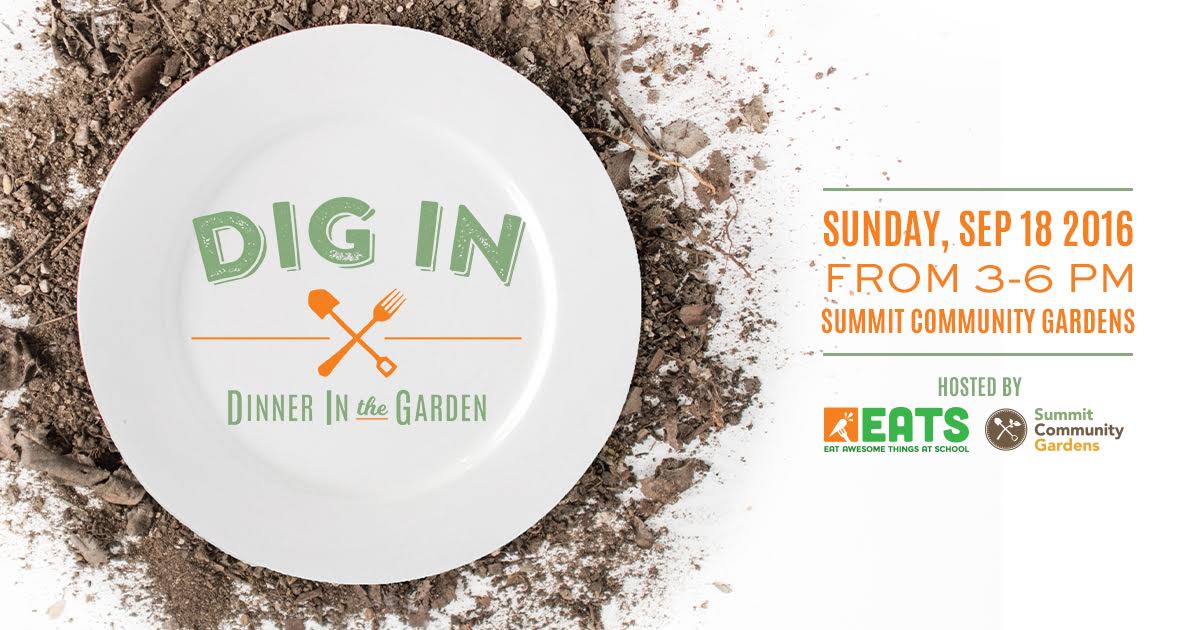 Volunteers are also needed! If you'd like to help, please sign up here.