Difficult Conversations About Race: A Discussion Series
Join us as we explore how to have a difficult conversation about race and racism, plus practical tips on cultural competence and humility.
About this event
MARK YOUR CALENDARS; WE HAVE A DATE!
The third and final date for the Difficult Conversation About Race (DCAR) will be:
FRIDAY, JULY 16th, 2021 at 12:00 PM
Previous UPDATE: Our third installment, originally scheduled for 6/18, was postponed to allow our team, our moderators, and our participants to celebrate Juneteenth. Thanks for joining us, and stay tuned...!
This 3-part virtual series is a response to the civil unrest of the past year and beyond. Our presenters offer guidance and structure around conversations addressing racial injustice and confusion, implicit bias, critical race theory, as well as cultural competency, a critical topic that has emerged as more important than ever during the COVID-19 pandemic. We hope you'll join us as we explore how to have these conversations; how to include children in these conversations; and how to practice cultural competency and humility.
Note: When you RSVP, you will receive a free link to the virtual event no more than 48 hours before that installment.
Each installment in this series will address a different, related topic:
April 30: Difficult Conversations about Race and Racism
May 21: Difficult Conversations with Children about Race
NEW DATE: July 16: Cultural Competence and Implicit Bias
We hope that you will join us for all 3 illuminating discussions.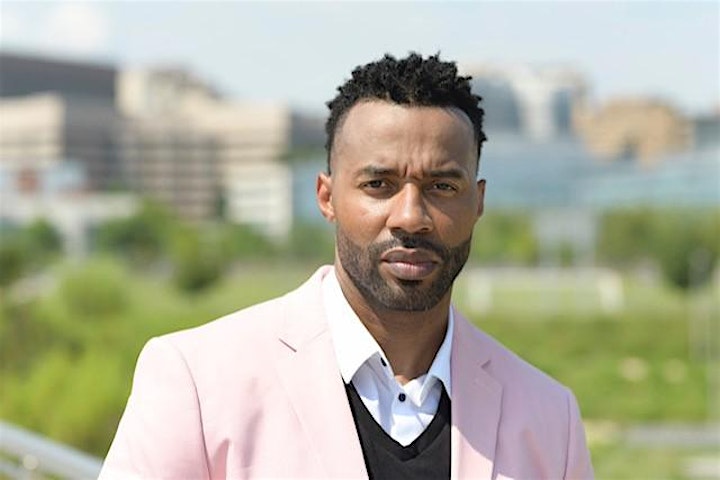 Our Partner: Dr. Evans
Dr. Robert L. Evans III is a culturally competent Psychologist, Licensed Clinical Professional Counselor and Master Addictions Counselor, with more than two decades of experience and a passion for helping individuals and families recognize thoughts and behaviors that hinder progress. He hopes when situations seem hopeless, and he believes when positive results appear unbelievable. His career has been dedicated to enlightening people with the keys to overcoming trauma, which are to forgive one's self, and/or, to forgive others. Dr. E. is the CEO of Empowerment Counseling & Training Services LLC, a private practice and consulting company dedicated to empowering internal gifts, connecting thoughts with behaviors, developing character, and elevating mindsets.
Our Final Moderator: Dr. Denise Boston
Dr. Boston is the Equity and Restorative Practices Manager in the Office of Human Rights and Equity of Howard County Government in Columbia, Maryland. As a registered Drama Therapist and health equity scholar/practitioner, she has been a trainer in culturally responsive mental health practices and expressive techniques including expressive arts, narrative therapy, and psychodrama since 1980. She specializes in providing equity-centered leadership, community-informed programming and research, and bringing together psychology and liberation.
Organizer of Difficult Conversations About Race: A Discussion Series