Differential Assessment & Treatment of Trauma Where Substance Abuse is Present

Friday, November 3, 2017 from 9:00 AM to 4:30 PM (PDT)
Event Details
Course Description
The counseling field is "turning towards" understanding the multiple interconnections between chemical dependency and trauma. Many trauma survivors use/abuse substances as a way to medicate, punish or reward themselves, and/or as a way to escape from intrusive memories and sensations of trauma. Inversely, substance abuse can create more vulnerability and risk of traumatic events occurring. In addition, any shame associated with past trauma can be exacerbated by the shame of substance abuse.
This clinical training will help participants refine skills in working with traumatized clients who have a history of substance abuse or who begin using during trauma therapy. Through interactive exercises, video, lecture, and live demonstrations using actors, Janet Brodsky will teach the principles and clinical thinking process behind differential assessment and treatment where substance abuse affects therapy.
Based on a foundation of theoretical concepts, participants will utilize small group discussion and three case examples to accomplish these workshop objectives:
· Describe and distinguish factors affecting treatment approach where traumatization and substance abuse coincide.
· Investigate several clinical challenges and distinct approaches to trauma therapy when substance abuse is an influence in the client's life.
· Develop a components approach to treatment planning with clients who have experienced trauma and substance abuse.
6 CE hours available for LMHCs, LICSWs, LMFTs, and CDPs; 6 Clock Hours available for Educators
About the Presenter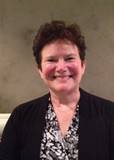 Janet Brodsky, LICSW is a therapist and educator with over 30 years of experience in trauma assessment and treatment. She has worked in the counseling field since 1978, and is a specialist in traumatic stress counseling. She earned her Master's degree in Social Work at the University of Washington in 1986, and was a therapist at Harborview Center for Traumatic Stress from 1990 through early 2003. In the spring of 2003, she opened her own practice, where she continues to provide trauma-specific therapy, consultation and training. Janet has a passion for assisting under-served communities, including refugees and people affected by discrimination.
Space is limited so register early.


Organizer
City University of Seattle is a private, nonprofit university dedicated to serving working adults and transfer students. The university is accredited through the doctoral level and offers more than 60 online, onsite and performance-based programs. CityU's primary campus is located in downtown Seattle, Washington, and the university has multiple sites throughout Western Washington, Canada and abroad. CityU's curriculum is informed and taught by practitioner faculty. The university offers degrees and certificates in business and management, education, project management, health and human services, technology and professional leadership. To learn more about CityU, please visit our website.