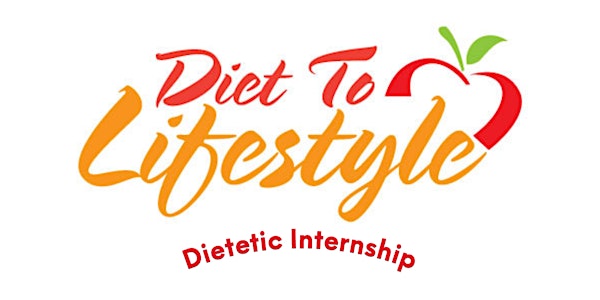 Diet To Lifestyle Dietetic Internship OPEN HOUSE
If you want to know more about our program schedule a date today!
About this event
The MS-Diet To Lifestyle Dietetic Internship Program with Georgia State University is a 2.3 year (full-time) or a 4 year (part-time) and non-degree (holds a master's degree and DPD verification statement) is an 11-month (full-time) or 18-month (part-time) candidacy accredited program accredited by the Accreditation Council for Education in Nutrition and Dietetics (ACEND). We provide interns with a minimum of 1200 individualized supervised practice hours for full-time and part-time students in the areas of private practice, clinical, community, and food service management. Georgia State University will provide a minimum 36 credit hours upon successful completion of the online M.S. in Health Science with a concentration in nutrition. The program has an entrepreneurship and medical nutrition therapy concentration that maximizes the unique variety of health care facilities in the Atlanta and surrounding areas.
Daily: https://us04web.zoom.us/meeting/upwrc-yrqjMrHtPg_bz1n7rSuE6U47Oc32-g/ics?icsToken=98tyKu6gqD8vGdCdsR2AR7Y-BI-gZ-nwiFxcgrdtmyDnGXFdNRHFI8cUB-YoP9uD
Join Zoom Meeting
https://us04web.zoom.us/j/78645348147?pwd=Wlsylr8wxEr207REzFkYCJmWQlbNaS.1
Meeting ID: 786 4534 8147
Passcode: 1RsMTM