Description
Come enjoy a night of art and social justice at our Kickstarter Launch Party! Die Jim Crow is transitioning into the first U.S. record label dedicated to recording formerly and currently incarcerated musicians, and we need your help.
In celebration of our $50K Kickstarter campaign launch that day, we're hosting an epic evening of live music, artwork from prisons, and delicious Jamaican food.
We start at 7P, with music performances sharp at 8P. Featuring Philly-based rap artists:

BL Shirelle, Shotta Montgomery, Freedom Writer
Plus: Baltimore R&B crooner Michael Austin
Live performers from Allendale Correctional Institution (South Carolina) phoning in.

Hosted by Maxwell Melvins of Lifers Group.

To add to the festivities, in conjunction with Bushwick Open Studios that weekend, we'll be showcasing art for sale by incarcerated artists from across the country. Collaborating with DJC on the curation tip is Escaping Time.

Guests can indulge in delicious plates of Jamaican food from Rusty and Pauline's pop-up Jamaican Fyre! Beer is on the house.

Come party with us in Bushwick -- we'll see you there!


NOTE: The gallery will open on Saturday at 7P along with the launch party. Can't make it to the party? Stop by on Sunday btwn 10A-6P for additional gallery visiting hours.
---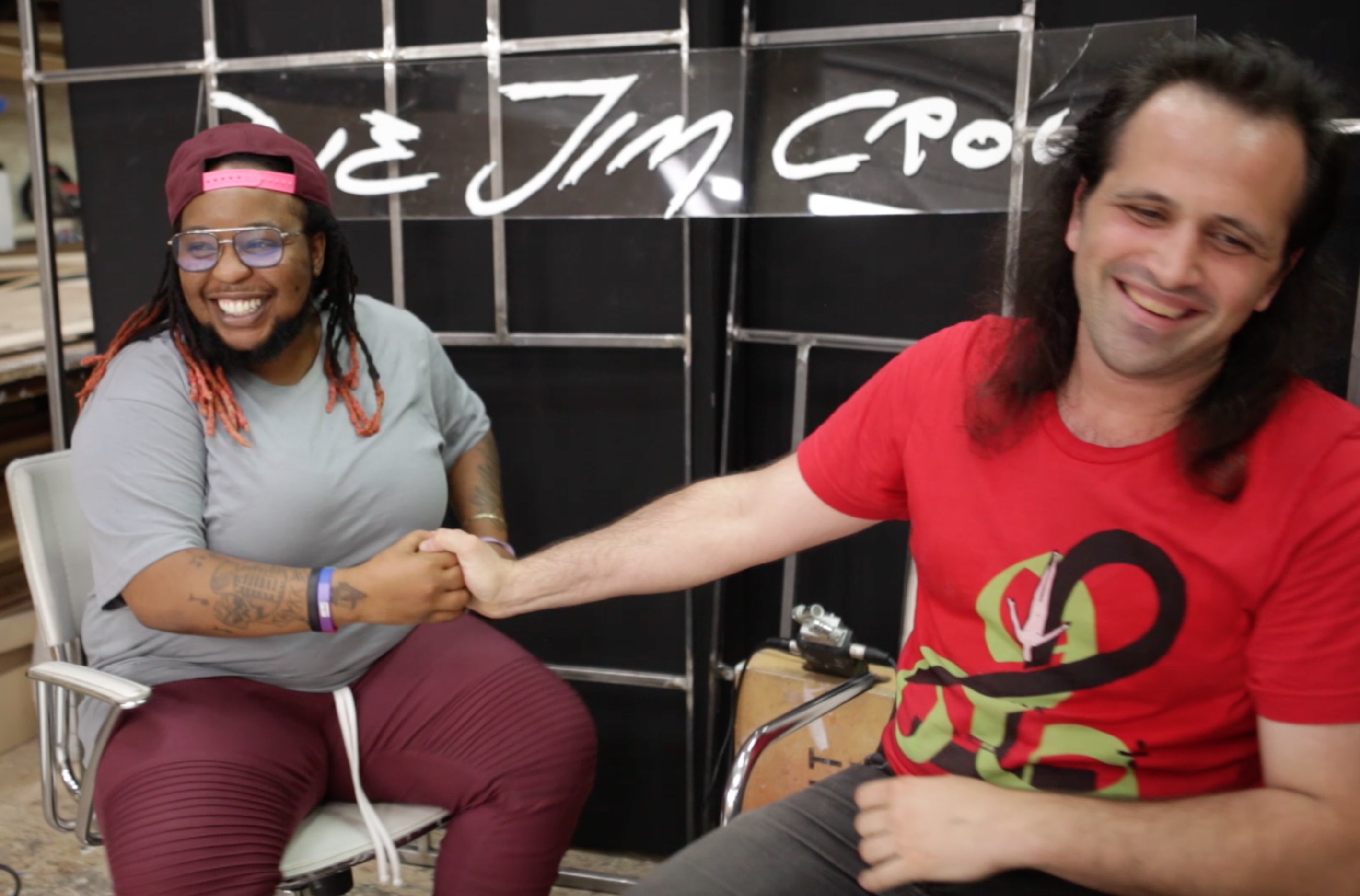 Deputy Director BL Shirelle & Executive Director/founder Fury Young (photo: Dave Jones)

---